To continue growing, it's time to automate business processes with a cloud-based accounting software solution. Learn how that's possible with Sage Intacct.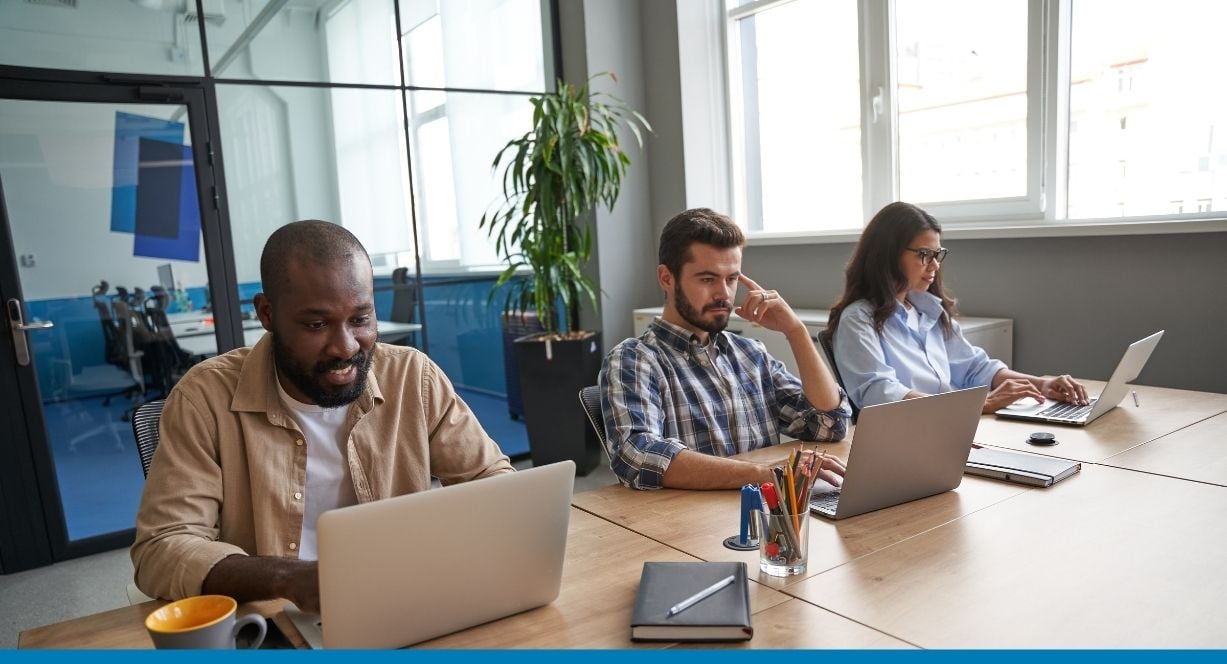 It wasn't always easy, but your hard work, long hours, and perseverance paid off. Your small business isn't so small anymore. But to continue innovating and growing, it's time to eliminate manual tasks and automate business processes. And to become even more resilient and adaptable, it may be time to consider digital transformation via moving to the cloud.
Here's how that's possible by migrating from Sage 50 to Sage Intacct.
Growth Comes with Challenges
Sage 50 is an accounting program for getting businesses started. It's fast, reliable, easy to use, and daily accounting tasks like cash flow, invoicing, and banking are straightforward. However, as your business grows—through increased sales, additional employees, new locations, etc.—you may realize your growth is outpacing what Sage 50 can handle.
Here are some pain points that signal your business has outgrown Sage 50:
You use Excel for reporting and data manipulation
Manual processes take up too much time and cause mistakes
Multi-entity consolidations take hours or days to complete
There's a limit to how many people can use the system simultaneously
You can't access your system remotely
You can't integrate with other mission-critical business applications
Continued use of Sage 50 will hinder your business's growth because the system wasn't designed to grow with you. You'd need to upgrade your licensing to support more concurrent users, add accounting features, and more.
Instead of trying to make Sage 50 work for you, consider moving to Sage Intacct.
A Powerful Solution That Grows with You
Sage Intacct is a flexible, configurable accounting software solution built on a true cloud foundation. It offers robust technology infrastructure and makes it easy to share data and integrate with many other business applications—without breaking the bank.
Sage Intacct empowers thousands of Sage 50 customers to work anywhere, anytime, from any device; close the books 80% faster; gain visibility into critical metrics in seconds, and consolidate entities in minutes.
With Sage Intacct, you can ditch the spreadsheets forever, enjoy streamlined financial management processes, and use real-time information to make better business decisions.
Benefits of switching to Sage Intacct include:
Automated invoices, expenses, payments, and other critical transactions
Always being audit-ready
A lower total cost of ownership
Leveraging open APIs to seamlessly integrate with other best-in-class cloud applications
Eliminating hardware costs and IT management
World-class security, backups, and disaster recovery
Sage, one of the biggest enterprise software companies in the world, has grown by understanding customers' needs and challenges—and you'll still be part of the Sage family with Sage Intacct. Innovation and entrepreneurial spirit are at the heart of Sage, and accelerating customer success drives everything Sage does.
Learn More
Sage Intacct is a natural next step when your business is ready for a cloud financial management solution with the scalability to ensure you can meet your business's needs—today and in the future.
To learn more and find out if it's time to make the switch from Sage 50 to Sage Intacct, check out the on-demand webinar recording below. You'll discover what's driving cloud adoption and learn how your business can capture the value of cloud financials to unlock new growth. Pour a cup of coffee, put your feet up, and watch the video to see how Sage Intacct's powerful cloud financial management platform can transform your business.