The benefits of cloud ERP are vast. Learn how a new system can enable you to run and grow your business in ways QuickBooks, Sage 50, and others can't.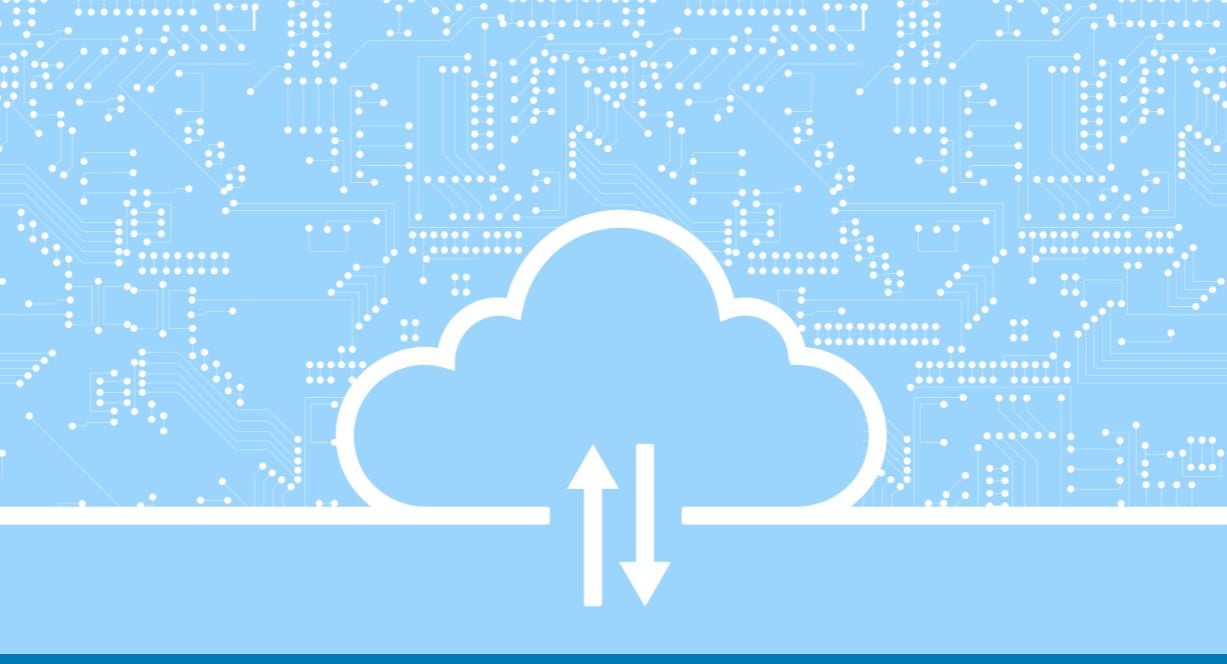 This post was updated in March 2023.
Small businesses are the backbone of our economy. And as a small business owner, you need tools to thrive in an ever-changing, competitive marketplace.
If your entry-level software has run its course, it's time to look closely at cloud ERP.
Getting your business off the ground with an accounting solution like QuickBooks, Peachtree, or Sage 50 was a good choice. But now that you're destined for bigger and better things, that basic software may be too basic.
Limitations of Small Business Accounting Applications
Helping growing businesses move from entry-level software to powerful, all-in-one enterprise resource planning (ERP) solutions is Vision33's specialty. When we partner with businesses to understand their needs, we hear the same issues repeatedly:
We rely too much on spreadsheets. We're wasting time and making mistakes.
There's too much paper, nothing is automated, and we lose things.
Our employees have trouble accessing our system from home.
Reporting is a nightmare. We can't create custom reports or get real-time information.
We have no idea where our inventory is or how much we have.
Our customers complain about incorrect orders and late shipments, and we don't know what to tell them.
We can't integrate our systems. It's too complicated and expensive.
We're afraid of an audit because we don't know if we're in compliance.
The software freezes and we're afraid we'll lose data if it crashes.
We're wasting time and money trying to make this outdated system work for us.
If you're nodding your head, you may be ready for cloud ERP.
Cloud ERP in a Nutshell
An ERP solution brings every aspect of your business—including financials, human resources, customer relationship management (CRM), procurement, projects, and supply chain—together on one platform.
Then, the cloud changes everything.
Cloud ERP solutions eliminate expensive, risky investments in glitchy software, clunky on-premises servers, and armies of IT staff. With the right cloud ERP solution, all you need is an internet connection and a web browser. The provider handles security, maintenance, and upgrades behind the scenes.
Benefits of Cloud ERP
Cloud ERP makes businesses more resilient and adaptable. It saves money by minimizing the need for hardware and storage and saves time by automating labor-intensive processes. Cloud ERP also gives you secure access to your data anytime, anywhere, and on any device, so your team can stay connected and collaborate with ease.
Cloud ERP transforms the headaches of entry-level software into:
No more Excel!
We saved a forest by automating paper-based processes.
We can work remotely with up-to-the-minute data.
Our customized reports show real-time information.
We make better decisions.
Inventory management is a breeze.
Our customers are happy because they get their orders on time.
Our systems easily talk to each other.
We're compliant and have audit-ready documentation.
We're not

worried

about maintenance and upgrades.
Our data is protected.
Lower Implementation Costs
The costs of cloud ERP implementation are lower than many systems as well as lower ongoing costs. Businesses also get to save on needing a supportive in-house IT staff to help keep up with these systems. Maintenance and support is something that can add up over time with other systems integrations.
Security Enhancements
With growing security concerns, it makes more sense today to keep information safe in the cloud. Cloud ERP servers are housed in secure, centralized servers. Today's Cloud ERP solutions are highly encrypted to provide additional security measures and to prevent hacks. Cloud ERP allows for better security resources to keep organizations safer.
Learn More
Download our free 9-page eBook, Is Your Accounting Software Holding Back Your Business?, to understand how cloud ERP enables you to run and grow your business in ways QuickBooks, Peachtree, and Sage 50 can't.