This is part 2 of 3 in our 'ERP for Manufacturing' series. Explore the best manufacturing ERP based on your business type: discrete, process, and project.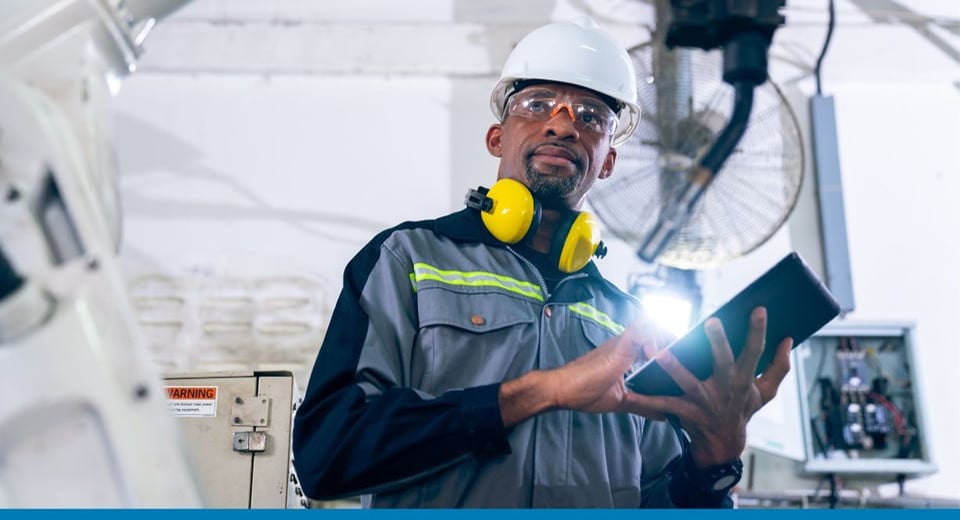 Small and midsized manufacturers frequently ask us, "Which ERP platform is best for manufacturing businesses?" We tell them, "The best ERP platform for your manufacturing business depends on the manufacturing you perform."
Often, these business owners have researched and read many articles that discuss manufacturing ERP in general terms. However, they know their businesses are more complex than that—they want specifics, not generalities.
This post is part 2 of 3 in our ERP for Manufacturing series. We'll explore the ERP needs of the three most common manufacturers: discrete, process, and project. If you missed part 1—an explanation of ERP and its history in manufacturing—you can read it here.
ERP Needs by Manufacturing Type
The best ERP systems for all three types of manufacturing can:
Integrate data across business areas to access information in real-time

Provide robust analytics to improve financial and operational control

Easily cater to any business scenario and customer and vendor requirements

Quickly scale to accommodate business changes (e.g., mergers, acquisitions, and expansion)

Act as an end-to-end solution that provides complete visibility into operations

Deliver real-time information about customer requirements, production capacity, and the global supply chain situation

Provide full functionality as either a pure cloud solution or a cloud solution with on-premises and hybrid cloud options
However, we can break it down even more, so keep reading to learn about discrete, process, and project manufacturing.
Discrete Manufacturing
There are multiple sub-categories within discrete manufacturing—everything from A&D and automotive to metals processing and packaging. Unfortunately, all small and midsized business (SMB) discrete manufacturers lack consolidated information for making the best decisions in a fluctuating business climate. Otherwise, each sub-category requires different ERP features to succeed.
Here are examples of ERP system features discrete manufacturers look for:
BOM

ISO compliance

EDI compliance

Advanced planning and scheduling

Cost calculation

Easy subsystem integration

Project management

2-way MS project integration

Project cockpit

Supply chain management

Work order management

Overlapping processes

Cloud ERP
For a full description of each feature, visit Vision33's manufacturing page.
Watch this video to see how valuable integrating ERP solutions with other systems is for increasing manufacturing productivity. Boyum IT, a software solutions provider for SAP Business One, and Vision33 demonstrate how focusing on supply chain management can help you manufacture smarter.
Read this informative eBook about how SAP Business ByDesign tightens up your bill of materials (BOM) process and gives you a competitive edge.
Watch this video to learn how Advance Adapters, an engine components manufacturer, overcame shifting industry trends and growing inventory counts with an ERP solution that manages its production lines.
Process Manufacturing
Process manufacturers must adhere to strict industry standards while remaining cost-effective and in the right place at the right time. These businesses need an ERP solution that improves production efficiency and supply chain management while reacting quickly to changing requirements.
Here are examples of ERP system features process manufacturers look for:
BOM

GMP compliance

Quality control

Ingredient track/trace

Advanced inventory management

Cost calculation

Easy subsystem integration

Product management

Real-time data

Cross-functional reporting

Supply chain management

Equipment management

Process automation

Cloud ERP
For a full description of each feature in the table, visit Vision33's manufacturing page.
Read this insightful eBook about how food manufacturers are navigating the new, COVID-affected supply chain to succeed in 2022 and beyond with an ERP solution for process manufacturing.
Life sciences business leaders can read this short eBook to learn how process manufacturing ERP solutions improve how they tackle today's tough challenges.
Project Manufacturing
Project manufacturing ERP solutions align every area of project management while incorporating the core functions of traditional ERP. The right solution gives project manufacturers a flexible, tightly integrated project management process that adapts to their needs.
Here are examples of ERP system features project manufacturers look for:
Planning

Budgeting

Quoting

Estimating

Materials planning

Capacity planning

Time and material tracking

Production management

Inventory management

CRM

Sales

Service management

Cloud ERP
Those features are a great starting point for evaluating ERP systems. However, they don't represent everything project manufacturers will want to do with ERP—they'll also need features like cash flow management, real-time reporting, and customized dashboards. Most importantly, project manufacturers should seek an ERP system with industry-specific features that integrate smoothly with back-end accounting processes.
Watch this quick video to see how one furniture manufacturer made customers and employees happy by gaining complete visibility into their inventory and data and using a built-in product configurator to provide item traceability and accurate delivery dates.
Read this customer story about Advanced Assembly, a small PCB assembly manufacturer that implemented SAP Business One to gain comprehensive business management functionality while supporting production and project management.
As you can see, today's modern manufacturing ERP solutions provide tremendous value to SMB manufacturing businesses. With suites that deliver the features and functions you need in your choice of cloud, hybrid cloud, and on-premises deployments, you have multiple cost-effective options for gaining better control and visibility across your company.
Stay tuned for part 3 of this series, The Best ERPs for Your Type of Manufacturing, in which we name ERP products and describe the systems that provide the most value for SMB discrete, process, and project manufacturers.