With extreme market and supply chain volatility in 2022, SMB manufacturers who do not operate with manufacturing ERP systems put their companies at risk. Learn how.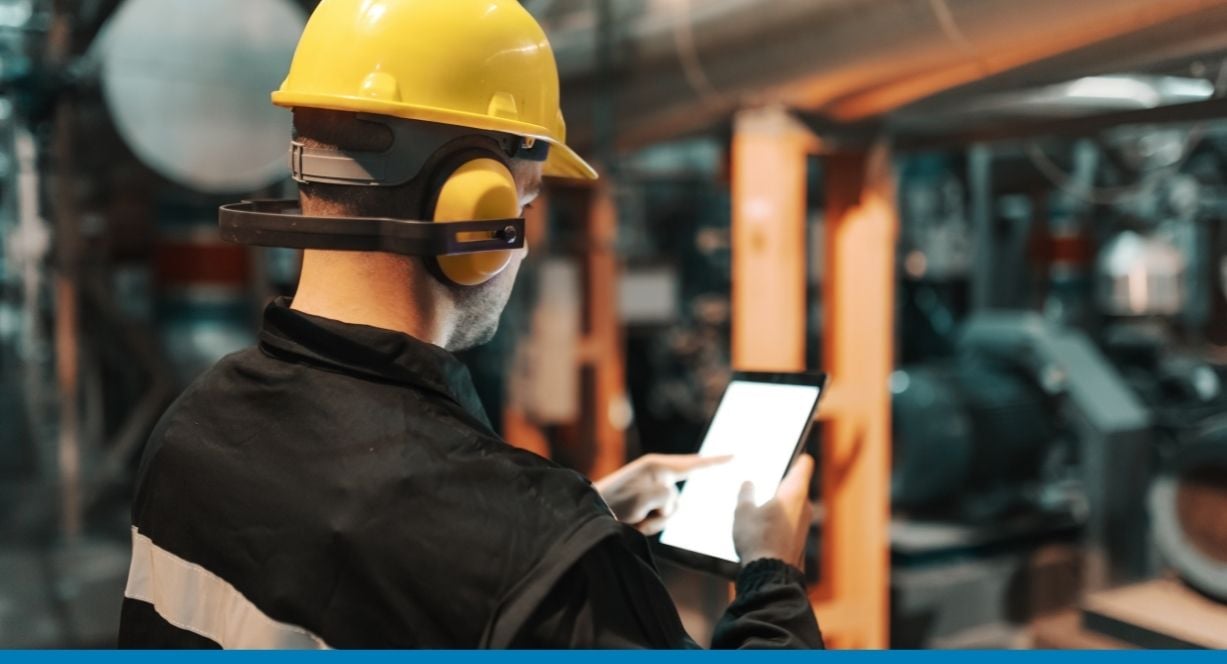 Enterprise resource planning (ERP) software offers significant benefits and addresses many challenges for manufacturers, especially since the rise of COVID. The pandemic permanently changed the marketplace, with increasingly volatile supply chains, shifting routes to market, nations pulling back from global commitments and limiting exports of critical manufacturing inputs, and price instability strongly affecting company profits.
Manufacturers must be more agile than ever in 2022. Collaboration and efficiency are must-haves, not nice-to-haves. According to the Boston Consulting Group (BCG) article An ERP Strategy for a Post-Pandemic World, "Companies need to collaborate digitally with existing suppliers, as in working remotely with fashion retailers, for example, to forecast demand for the next summer collection, or in codesigning new products in "design-to-order" businesses. And they need to replace offshore vendors that have been cut off from transportation."
As manufacturing companies try to resume growth and address today's challenges, they need to:
Obtain insights to adjust their strategies

Identify areas to cut costs and gain efficiencies

Optimize their supply chains

Make more decisions based on real-time data

Achieve significant digital transformation

Gain a comprehensive view of operations
An ERP solution helps manufacturers achieve these objectives, which may be why 47% of organizations seeking to buy ERP are manufacturers. According to recent research from SelectHub, their top ERP needs are gaining manufacturing, inventory, and financial management functionalities.
This post is part 1 of 3 in our ERP for Manufacturing series. Part 2 explains the ERP needs of the three most common manufacturers—discrete, process, and project. You can read it here.
What Is Manufacturing ERP?
ERP systems manage an entire business—including manufacturing, procurement, finance, CRM, HR, projects, and supply chain—from a single, unified solution. ERP systems for manufacturers provide additional industry-specific functionality, including production, profitability measures, electronic data interchange (EDI), supply chain management, shipping logistics, and advanced manufacturing capabilities for discrete, process, and project manufacturing.
Modern manufacturing ERPs are built into the same databases that run everyday business processes and applications, creating a complete business management platform. With all data and processes integrated into a single system, manufacturers get a 360-degree view of the business, from the shop floor to the strategy level.
The History of ERP in Manufacturing
While Gartner coined the term 'ERP' in the 1990s, ERP systems grew out of the manufacturing industry of the 1960s.
1960s: Material requirements planning (MRP) systems improve how manufacturers manage, track, and control their inventory and provide basic manufacturing, purchasing, and delivery functions.
1980s: MRP evolves to MRP II (materials resource planning) for improved inventory management and tracking and more efficient scheduling and production processes.
1990s: Gartner first uses the term "ERP." ERP expands beyond inventory and manufacturing to provide integrated accounting, finance, sales, and supply chain functionalities.
2000s: Cloud-based ERP software makes ERP affordable for all small and midsized businesses (SMBs).
Cloud-based ERP and its accessibility for SMBs represents the latest leap forward in ERP for manufacturing. Cloud-based solutions significantly reduce the infrastructure and software costs associated with traditional manufacturing software and relieve IT staff from the burden of ongoing system management and upgrades. Nearly everything is managed by the ERP vendor, allowing business owners to choose the solution that suits their needs—with no need to add specialty staff.
The 8 Critical Capabilities of Manufacturing ERP Software in 2022
As markets evolve and new challenges arise in 2022, the modern manufacturing ERP's flexible, comprehensive nature only gets more important.
These are the seven most valuable ERP capabilities for SMB manufacturers:
BOM and Recipe Management
A well-managed bill of materials (BOM)—called a recipe in process manufacturing—provides excellent efficiency and the ability to rapidly pursue new sales opportunities. A manufacturer with well-managed BOMs can align every department around a singular set of BOM data, so everyone knows the company's position on inventory levels, production lead times, product cost, and other critical information. Employees can quote jobs accurately, ensure delivery dates, and seize new and evolving opportunities left open by competitors who don't manage their BOMs efficiently.
Automation
Today's ERP systems maintain a central database of product, operational, and business data that manufacturers can use to automate and accelerate processes. For example, with ERP, the system that contains your inventory data can automatically create BOMs. This eliminates the data silos made by disconnected systems and prevents inaccurate materials requirements, miscommunications, production bottlenecks, and shortages.
Digital Transformation
What might not have been a significant market characteristic two years ago, such as disrupted container shipping, unpredictably affects manufacturers today. Fluctuating global issues means the list of critical information and processes manufacturers need will likely continue shifting.
Manufacturers should use modern ERP and integration platforms to create new business processes or modify existing ones to rapidly pivot to new market requirements.
Inventory Management
Modern manufacturing ERP software leverages BOM information, historical order data, and algorithmic calculations to recommend highly accurate inventory requirements. With robust insights into supplier inventory, lead times, and other critical data, manufacturers can easily plan production schedules, maintain inventory levels, and fulfill orders with varying deadlines.
ERP systems that use EDI interfaces to integrate with eCommerce systems can automatically launch new purchase orders when inventory drops to a user-defined level, ensuring optimized inventory and preventing stockouts.
Cash Flow Management
Manufacturing ERP software helps manufacturers get paid more and keep more cash available to fund ongoing operations. Because customer history and customer-related data are stored digitally, users can quickly gather the critical data that supports their claims of customer/order viability. Information, including customer-, order-, and SKU-specific details and projected costs, revenue, and timelines, leads to lower loan rates and factoring fees. The result is more cash faster.
Traceability
Both discrete and process manufacturers (e.g., food and beverage, medical device, or auto parts makers) must have traceability for product and consumer safety. With manufacturing ERP software, any manufacturer can see forward and backward in the supply chain and identify where faulty ingredients/components originated, where they were incorporated into finished products/batches, and which customers received them.
Differentiation from Cheap-Labor Competition
A manufacturing ERP system can help manufacturers reinvent their business models. Rather than competing solely on the cost per unit produced, they become higher-value-add businesses. They add new channels, expand sales territories, open additional warehouses, tap into CRM, and offer more services to customers.
With ERP providing standardization, controls, and integrations between business areas, a manufacturer can shift its operations. As the business owner defines a new company identity, the ERP system makes it easy to map existing business processes and determine how to improve the efficiency, workflows, and reporting that will benefit the new strategy. Gone are the days of competing head-to-head on price only.
Direct-to-Consumer Sales
According to BCG, companies must cope with an explosion of consumer data as consumption patterns change. They need to build the scale necessary to ship smaller quantities of goods to more residential addresses and handle a surge in returns.
Many manufacturers want to engage with eCommerce consumers directly, and modern manufacturing ERP software can integrate with popular eCommerce platforms like Shopify and Magento. This allows manufacturers to make additional sales or attract new customers through a company-run shop—then manage the entire customer experience.
Conclusion: 2022 Is the Year to Adopt Manufacturing ERP
Modern, cloud-based ERP software for manufacturing has given enterprise-level sophistication and efficiencies to small and midsized manufacturing businesses. Since an ERP vendor manages the software, business owners and their IT teams can focus on innovating and growing the business efficiently. There's too much market and supply chain volatility in 2022 to operate any other way, and SMB manufacturers that haven't adopted ERP are putting their companies at risk, making them unable to adjust to fast-changing market conditions and customer requirements at the same level as competitors.
Learn More
To learn more about manufacturing ERP, check out our Beginner's Guide to ERP. Access more than 30 of our best resources for those new to ERP.