Add more dimensions to your cost accounting with SAP Business One, a complete ERP solution for companies that have outgrown their current accounting software.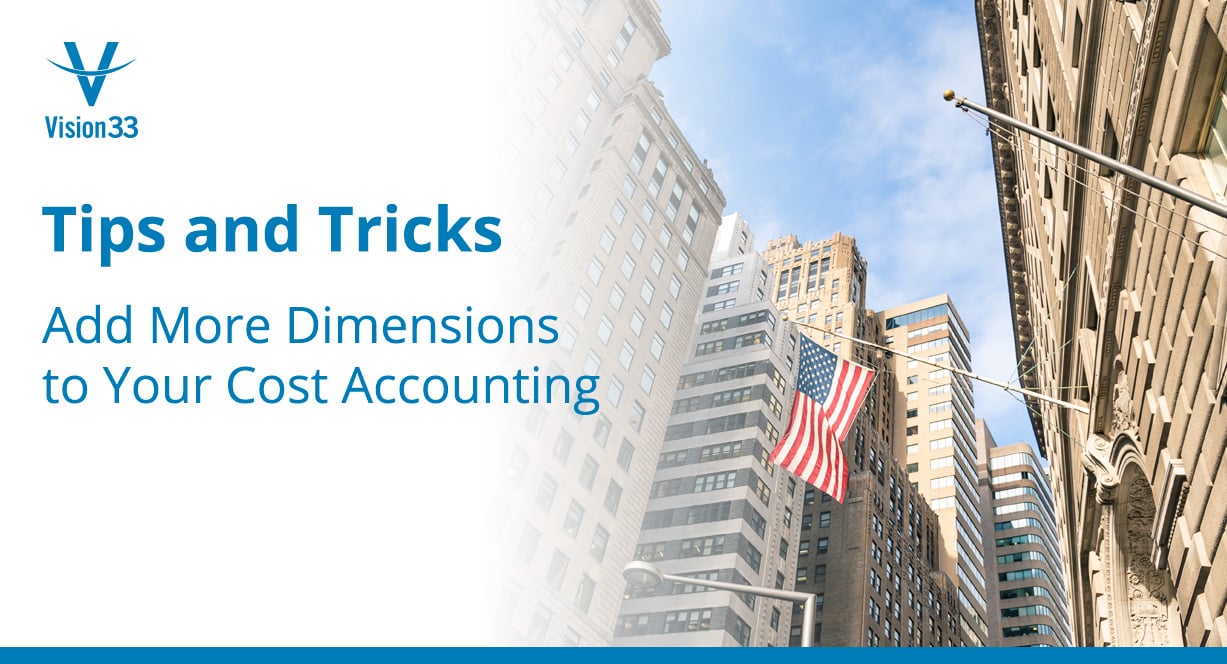 Working with cost accounting? Many growing businesses move to SAP Business One for their cost accounting applications, once they have outgrown their previous accounting software. Applications such as Quickbooks and spreadsheets are designed for start-ups and small businesses, but once these companies expand, they require more robust systems that provide visibility into all divisions. They require financial and accounting systems that are multidimensional and can track various costs across departments.
SAP Business One enables you to distribute costs across up to five dimensions and achieve more transparency and accuracy of the various costs. Dimensions such as Branch and Product Line can be assigned to determine costs related to each activity. This provides users a more in depth view of what is taking place in each area of the business.
To apply multiple dimensions, Select the "Use Multidimensions" checkbox in Administration ˃ System Initialization ˃ General Settings ˃ Cost Accounting Tab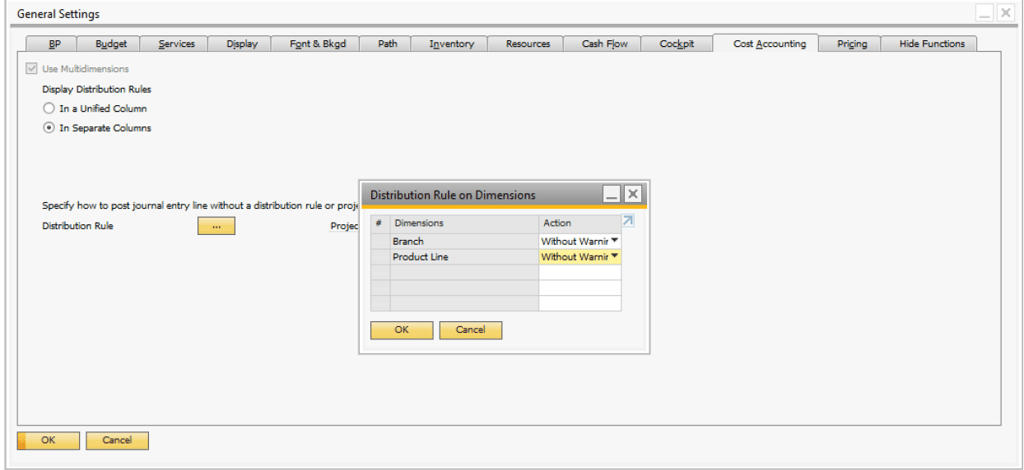 Once the dimensions have been selected, users can then apply distribution rule codes and names to each dimension. A cost center is a company unit or division that performs a specific business function. Users can define the various cost centers or departments as profit centers, and can assign revenue and expense accounts to the profit centers so that data can be updated automatically for all transactions that are entered into the system. Costs are therefore allocated to the profit centers using information that you define in the distribution rule. If you decide that the way costs are allocated are no longer reflective in how your company is operated, you can simply change the distribution rule.
Define the Required Dimensions under: Financials ˃ Cost Accounting ˃ Dimensions, and apply to each distribution rule the relevant dimension.
When creating documents, the "Distr. Rule" column displays for each line the distribution rules and their respective dimensions.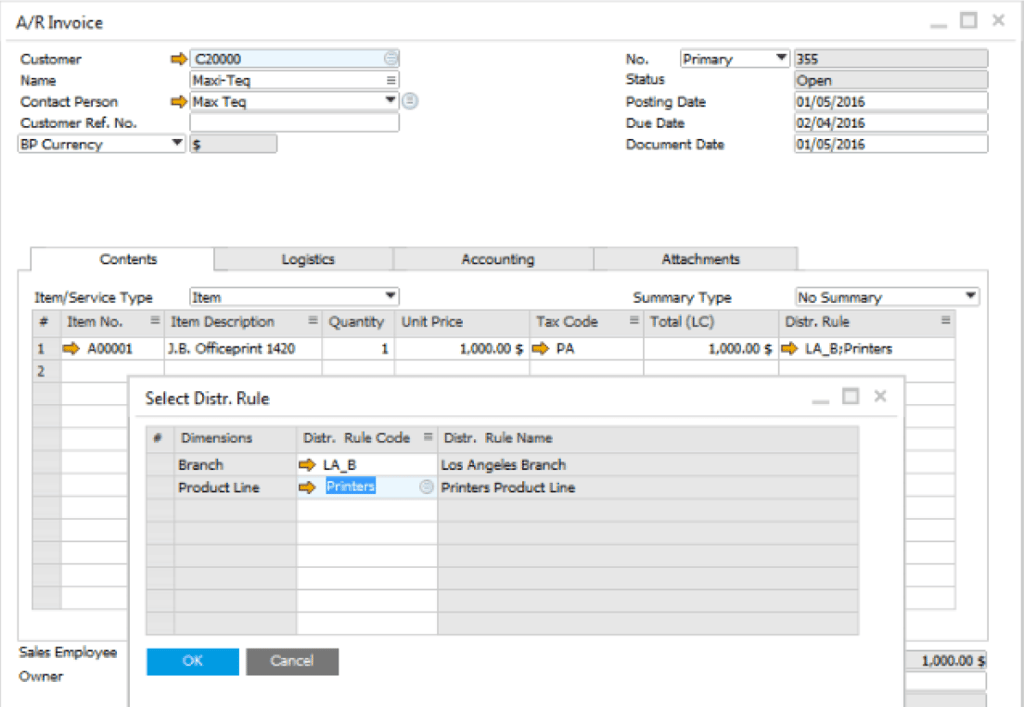 The cost accounting feature and the ability to assign dimensions and distribution rule codes is versatile, providing users a complete view of the costs related to running each department. In addition, it also allows you to generate reports that reflect the distribution of costs across selected dimensions. This provides management the ability to better understand its operations, what is costing too much, and how much it costs to run each department. This can help with future planning, deciding on what areas to cut back on, and what areas require improvement. This one aspect of SAP Business One can help businesses better manage their operations, and provide them with access to necessary data and information across all business lines or departments.
Vision33 is a business process implementer and the leading global provider of the SAP Business One solution for growing businesses and subsidiaries of large enterprises. SAP Business One is adept in providing companies with complete visibility into their business lines. Our consultants can work with you to fully integrate the solution with your business processes, allowing you the flexibility to run your entire business with just one comprehensive system. Vision33 will help you challenge your business processes and find efficiencies that help you attain your business goals and your vision for growth and success.
To find out more about SAP Business One and Vision33, contact us and speak to one of our expert consultants.