Why are finance and accounting tasks so difficult and time-consuming? Here are five of the most common accounting challenges—and how to overcome them.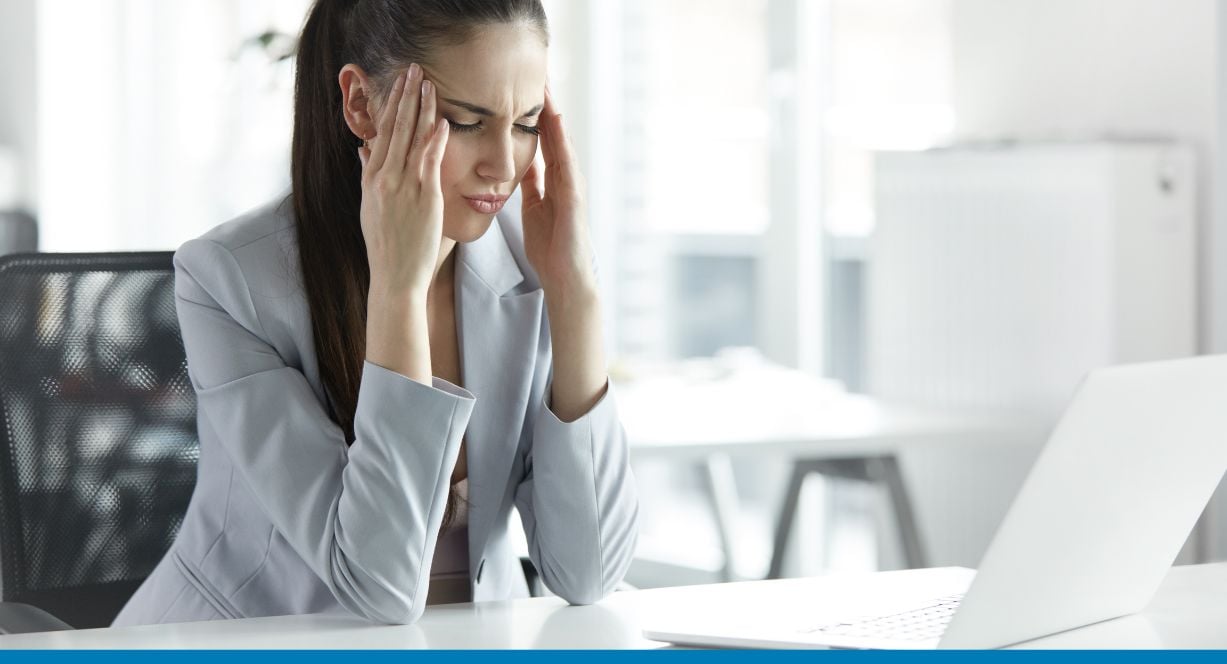 This post was updated in October 2023.
Your accounting and finance employees have a lot of responsibilities. They deal with accounts payable, accounts receivable, expense approvals, cash management, and much more. And they're working overtime to get it done.
Why are finance and accounting tasks so difficult and time-consuming? Here are five of the most common challenges—and how to overcome them.
What Are Accounting Problems?
Accounting problems encompass significant financial statement inaccuracies, the potential for undetected fraud due to insufficient internal controls, deviations from generally accepted accounting principles, noncompliance with regulatory requirements, and vulnerabilities related to cybersecurity risks. These issues can lead to adverse impacts on cash flow and the misrepresentation of a company's true profitability.
Getting Paid on Time
Consumers have multiple ways to pay bills on time, including paying online and having funds automatically withdrawn. However, these methods aren't as common in the business-to-business world, and the lack of a fast, easy payment option often means customers shift their B2B invoices to the bottom of the pile.
Paper-Based Processes
You've held a pile of crumpled, barely legible receipts stapled to an expense report, so you know managing expenses is like herding cats—and that's just one example of a paper-based process that wastes time. There's also purchase-to-pay, sales orders, and other critical activities that require a forest's worth of paper. And as the paper increases, efficiency decreases.
A Lack of Real-Time Information and Reporting
This challenge is common with small business accounting applications. Products like QuickBooks are ideal for startups, but limitations become obvious when businesses grow and become more complex. You start using spreadsheets as workarounds, and by the time you're done copying, pasting, and "analyzing" your data, it's outdated. It's also nearly impossible to customize and run a report that allows you to make fast, confident decisions.
Manual, Repetitive Data Entry
If you're using systems that can't talk to each other—for example, a small business accounting application and warehouse management system—you're familiar with finger-cramping data entry. Without integration between your mission-critical applications, you're re-entering information that already lives somewhere else, which wastes time and leads to expensive mistakes.
Financial Consolidations
Common consolidations challenges include geographic growth, multiple jurisdictions with varying accounting rules, acquisitions, and an international mix of business activities. The traditional approach to consolidation involves human capital, manual processes, and different technologies to piece data together. This can take weeks or even months.
Solving Finance and Accounting Challenges With Digital Transformation
Undergoing a digital transformation will make routine finance and accounting tasks much easier. And while that sounds overwhelming, digital transformation is simply making your business run better by creating new—or modifying existing—processes using technology.
Digital transformation occurs one small step at a time. Start by identifying your business's biggest pain point and finding technology that can simplify, streamline, automate, or integrate your processes to relieve it. Then move on to the next pain point.
Start Here
Digital transformation doesn't have to be complicated, expensive, or disruptive to your operations. To learn more about it and how it can overcome common finance and accounting challenges, visit the resource page below for blogs, customer success videos, on-demand webinars and demos, eBooks, and more.