A competitive landscape, regulatory compliance and competing priorities - these are just some of the challenges medical device companies face on a regular basis. The medical device industry is constantly changing and growing - and with every opportunity presented, businesses are equally confronted with challenges.

Not only do fast growing medical device companies need systems and processes in place to help manage daily operations, they need it to stay ahead of the competition. Dr. Joseph V. Gulfo, MD, MBA, CEO of Breakthrough Medical Innovations, recently led a webinar based on the challenges medical device companies face when scaling, and key reasons why they should implement an ERP solution early on in their business prior to the growth stage. Dr. Gulfo discusses major challenges in the industry and how implementing the right technology solution can provide that competitive edge they need.

Read this eBook, a summary of Dr. Gulfo's webinar, and learn:
Tips to consider when choosing, and implementing an ERP system
Key challenges facing the medical device industry
How to better manage the business growth and expansion phase
How to provide serial number traceability and efficiently manage UDIs and product recalls
Manage FDA, MHRA and ISO requirements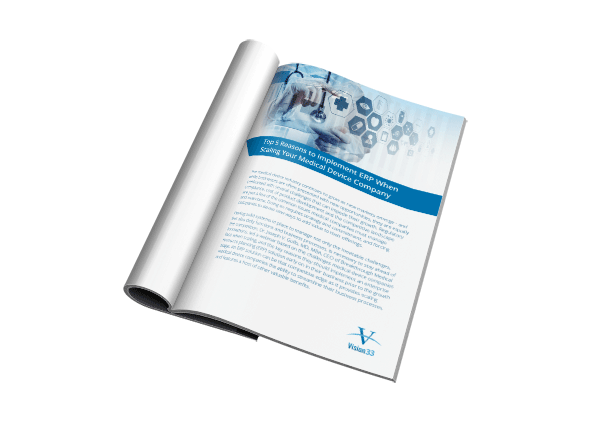 Whether you are a new business start up - or a company on the rise, this eBook will provide you with insight into how with the right ERP solution in place, you can streamline your operations, avoid common obstacles, and ultimately grow your business.