The SAP Business ByDesign: Business User Guide will be released on April 27, 2022. Learn more about the guide and preorder now.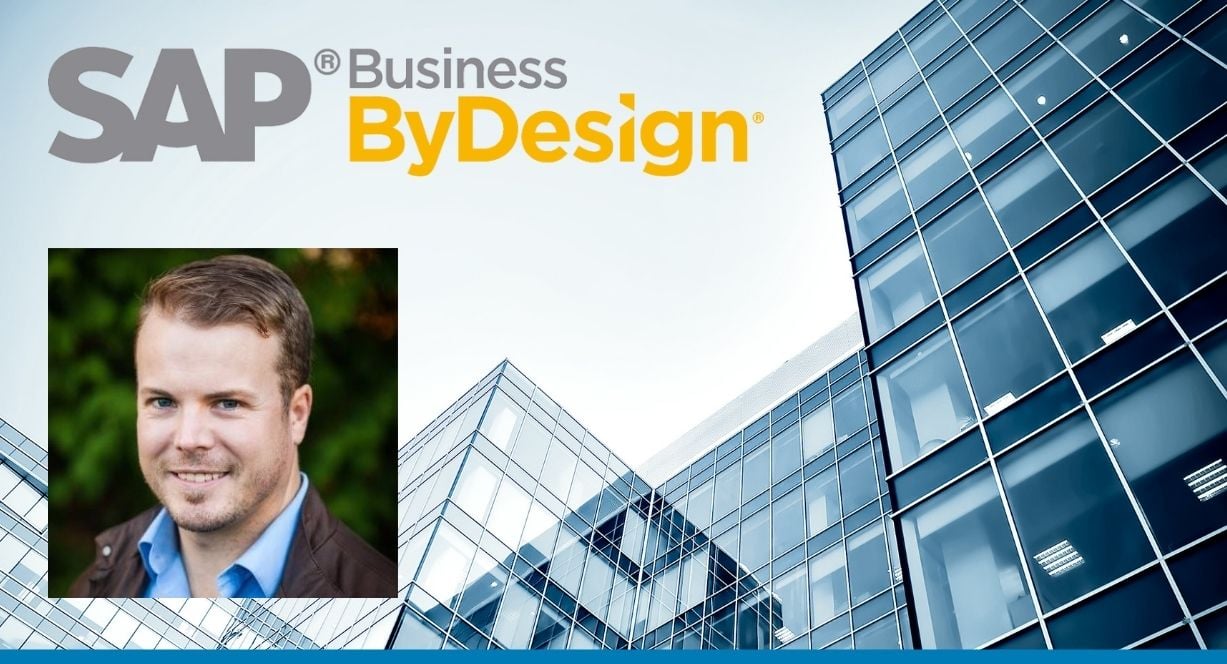 ST. JOHN'S, NL - April 12, 2022 - Vision33 is excited to announce the upcoming publication of SAP Business ByDesign: Business User Guide, co-authored by Andrew Howell, Vision33's vice president of SAP Business ByDesign.
"It's my honor to announce that the diligent work of four co-authors has resulted in the first version of a user guide for SAP Business ByDesign," said Andrew. "I'm very excited to add another asset to the SAP Business ByDesign ecosystem to help users and new consultants learn the basics of SAP Business ByDesign. It's also very gratifying to mark this off my bucket list!"
About SAP Business ByDesign
SAP Business ByDesign is an affordable, easy-to-use cloud enterprise resource planning (ERP) solution for fast-growing businesses. With Business ByDesign, companies can manage their entire operations—including financials, human resources, customer relationship management (CRM), procurement, projects, and supply chain—from a single, unified solution.
Running SAP Business ByDesign in the cloud empowers employees to work and collaborate anytime, anywhere. Targeted apps simplify and streamline tasks like time and expense reporting, project management, and analytics. Powerful reporting delivers real-time information for fast, confident decisions.
About the Guide
SAP Business ByDesign: Business User Guide promises to be the go-to resource for SAP Business ByDesign users, whether they're learning to navigate the system or diving into core operations. Readers will find helpful information about creating sales orders, handling service requests, paying suppliers, and approving time sheets. The guide includes straightforward instructions for managing financials, supply chain, and project- and customer-related tasks. Time-saving tips and tricks from SAP Business ByDesign experts also fill its 800+ pages.
The guide will be available on April 27, 2022, and can be pre-ordered here.
About Andrew Howell
Andrew has developed a wealth of experience in SAP over the last 14 years. He's been involved in 40+ implementations covering three core SAP ERP solutions. He started his career as an SAP Business One consultant in 2008. After five years of implementing Business One, he expanded his knowledge and experience into SAP All-In-One (ECC EHP6). After working with large enterprise customers for three years, Andrew recognized that a "transition to the cloud" was happening and pursued SAP Business ByDesign. Over the past seven years, Andrew has progressed in his career, including successfully establishing the SAP Business ByDesign practice at Vision33.
Andrew also co-chairs the Partner Advisory Council (PAC) of North America and is based in Bradford, Ontario, Canada. He holds a Bachelor of Commerce degree from the University of Ontario Institute of Technology.
About Vision33
Vision33 (www.vision33.com, www.vision33.ca, and www.vision33.co.uk) helps growing businesses deliver on the promise of technology through enterprise resource planning (ERP) solutions, including SAP Business One, SAP Business ByDesign, and Sage Intacct, and automation and integration solutions including iDocuments, The Saltbox Platform, and SAP Business One Portals. Vision33 has the people, processes, and technology to help businesses solve everyday challenges and seize new opportunities for growth and transformation.
###