See how an SAP Business One portal gives you instant access to information you need whether you're on your desktop computer or only a smartphone.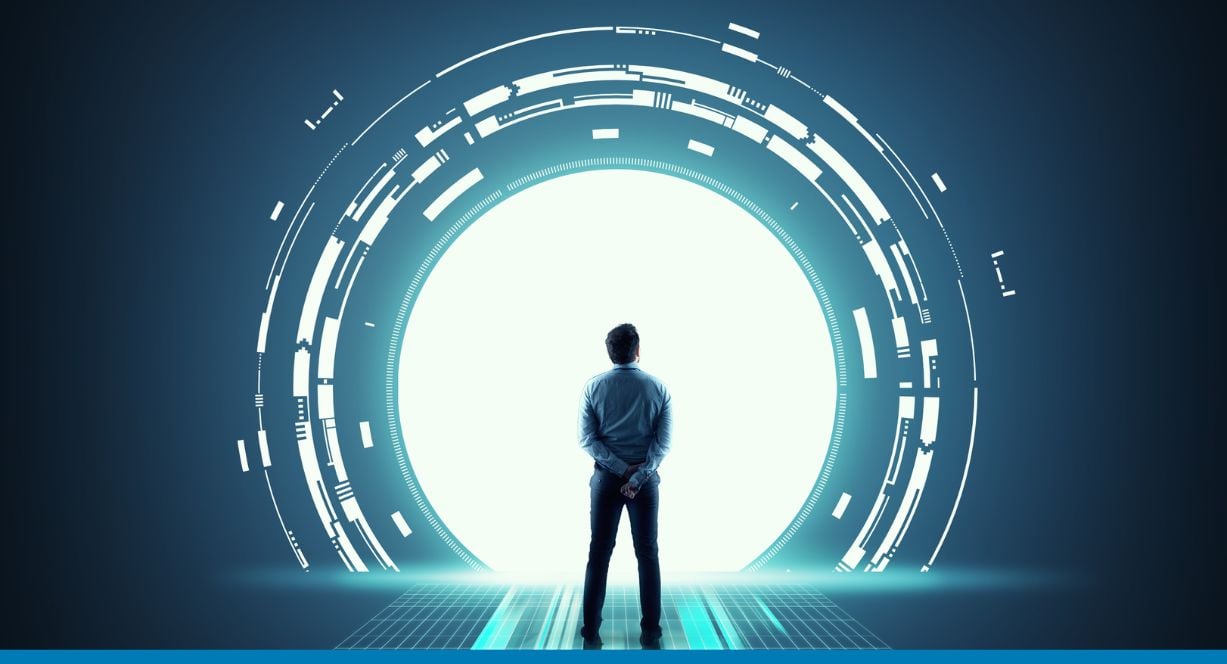 The word 'portal' often conjures up storied imagery from a fantasy novel—a magical gateway connecting the leading character from one point in their journey to the next, often covering great distances or offering a window into a distant world.
In the context of enterprise technology, a portal has a similar meaning for the mobile-enabled worker. Think of a portal as a convenient point of access to information stored in your business management system, regardless of your current location.
Whether you're at the office running SAP Business One on your desktop computer or on the road with nothing more than a smartphone, a portal gives you instant access to the information you need.
The Challenge of Empowering Your Mobile Workforce
What triggered Vision33's development arm to develop web portal add-ons for SAP Business One? We wanted to solve the common pains of the modern business whose workforce has evolved beyond the standard 9 to 5 on-site employee.
Today's workforce is remote, on the road, or working odd hours and away from the typical access points to SAP Business One, like the office or the shop floor computer. But everyone needs access to detailed customer data or up-to-the-second information about inventory.
The challenge with a mobilized workforce is finding a way to extend the benefit of real-time data to your employees when they're on the road, away from a computer, or without direct access to SAP Business One.
Vision33 Portals for SAP Business One
Vision33's exclusive web portal add-ons for SAP Business One enable self-service access to real-time information in SAP Business One anytime, anywhere, and on any device.
Employee Portal is an interactive, self-service hub that natively integrates with SAP Business One, empowering staff to securely access and interact with mission-critical business data without buying a full-use license.
With Employee Portal, your team can quickly create opportunities, submit orders, and secure delivery signatures. Visual dashboards put vital information at their fingertips, and customized reports are simple to create.
If one of your employees wants to view the status of an expense payout while at a client site, they can easily reference the report from the portal by using their smartphone app or laptop—without having to call the office.
Employee Portal gives your team the flexibility and tools needed to get the work done—where and when they need to. Employee Portal is ideal for employees inside and outside your organization that don't need a named SAP Business One user license but do need to be able to access key report data within the application.
Learn More
Watch our short video demo of Employee Portal with the Sales User add-on to see how easy it is to manage opportunities in real-time in SAP Business One!