Technology can't replace humans, but digital transformation can make their jobs easier. Learn how this impacts the human experience at your organization.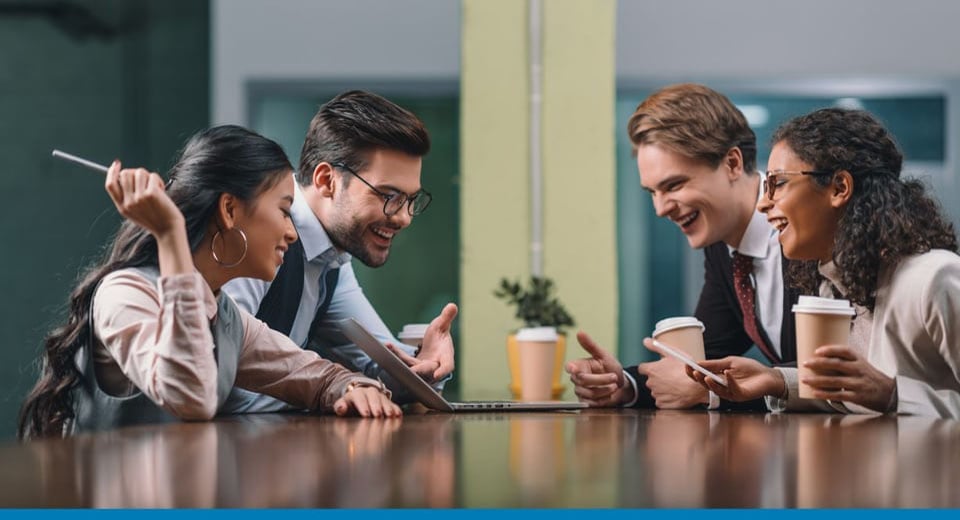 This post was updated in December 2022.
Digital transformation is accelerating.
You've probably heard the term, and you might think it's complicated. Luckily, it's not. Our favorite explanation of digital transformation is simple: adopting new—or modifying existing—technology to make your business run better.
Technology can't replace humans. Customers don't form relationships with technology. However, technology can make people's jobs easier, so they can use their skills to focus on what's important.
Here are five ways digital transformation can elevate the human experience at your organization.
Get Your Team Excited
Change is hard. When planning your digital transformation, involve everyone who will be affected by the new technology. Encourage their input. Select team members who are curious, willing to learn, and not afraid to make mistakes to help lead. Explain how the benefits—like eliminating manual processes, automating daily tasks, and delivering more customer value—outweigh the pain of change. Ask questions like:
Can the technology easily integrate with our other systems?

Will we need to make changes to the technology later?

Can the technology be implemented within our time frame and budget?

Will the technology help reinforce our brand?
Take Small Steps Together
Digital transformation isn't about trying to solve all your organization's problems overnight. It's a journey that involves one small step at a time. Identify the biggest pain point, define your goals to address it, and find technology to alleviate it. Don't get discouraged or abandon your plan if you don't see an immediate return on investment; remember, change takes time. If you encounter resistance, consider the feedback while continuing to move forward. Celebrate small successes and use lessons learned when planning the next step in your digital transformation.
Automate
Many small and midsize businesses begin by automating paper-based processes. For example, a browser-based solution can simplify and automate daily tasks, such as AP invoicing, purchasing, expense management, and sales orders. By eliminating the paper shuffle, your team can reduce manual effort, unlock productivity, and better serve your customers.
Integrate
Integration is another ideal starting point for digital transformation. An integration platform as a service (iPaaS) solution enables enterprise integration, workflow, and collaboration between business applications. That means your team can transfer data at lightning speed instead of manually entering it into multiple systems.
Collaborate
Today's business environment looks different from a few years ago—for example, many people work from home. You can give your remote employees tools that allow them to stay productive and collaborate with their peers. Consider a cloud-based platform that allows your people to plan and report on their work in a single environment. Collaborating on projects quickly and easily, setting up automated workflows with reminders, and streamlining approval processes are other ways to eliminate repetitive, manual tasks so your team can move faster and achieve more.
Learn More
Beginning a digital transformation journey can make things easier for you, your employees, and your customers. Download the free eBook below to learn more about getting started with digital transformation!