Today's CFOs use modern technology and real-time data with programs like Sage Intacct to see around corners and forecast the future. Learn more now.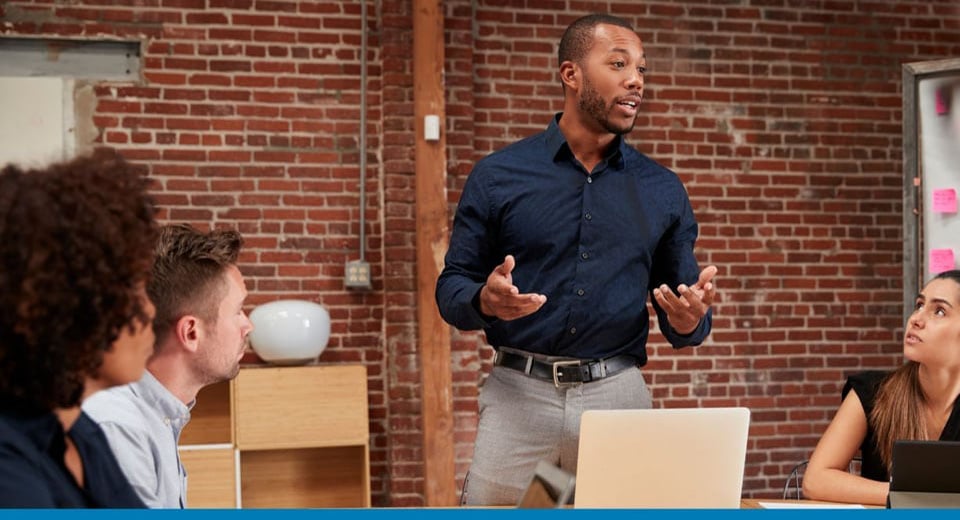 CFOs wear many hats. They don't just hold an organization's purse strings—they're finance leaders, operational leaders, and strategic thinkers who guide their organizations through ever-changing market conditions.
Rather than relying solely on historical data, today's CFOs use modern technology and real-time data to see around corners and forecast the future.
Sage surveyed 1,900 finance leaders and discovered over 83% believe the financial industry needs a new breed of CFO.
The survey findings are summarized in The Redefined CFO. One of its highlights is the emergence of three new CFOs: chief facilitative officers, chief fairness officers, and chief future officers.
Let's see.
Chief Facilitative Officers
As the title suggests, chief facilitative officers get things done.
In addition to finance, chief facilitative officers have a hand in human resources, operations, sales, and marketing.
In the United States, 44% of CFOs think their industry needs chief facilitative officers more than any other persona.
CFOs who adopt chief facilitative officer characteristics are responsible for more initiatives than the other two personas. 81% drive digital transformation in their organizations, 80% focus on strategy and future planning, and 78% make IT and technology purchase decisions.
Chief Fairness Officers
Chief fairness officers are empaths. These leaders nurture their team members and steer their organizations toward a more inclusive future.
In the United States, 79% of finance leaders say their organizations encourage them to place purpose over profits.
This CFO leads diversity, equity, and inclusion (DEI) initiatives and earmarks a certain percentage of budget or organizational resources for DEI programs.
Chief Future Officers
Chief future officers don't look in the rearview mirror. They realize the fast-moving business environment requires a proactive, not reactive, approach.
Chief future officers plan for new technology, market shifts, and economic and political events that could affect their organizations. They're involved in almost every aspect of business operations and enjoy collaborating with other executive leaders.
Learn More
CFOs are stepping out of CEOs' shadows to become business information hubs. They're implementing modern, cloud-native financial management solutions and relying on data to engage with their organizations' strategic priorities.
Download your free copy of The Redefined CFO eBook to learn more!