Circa's Roselle Rogers joined The Connected Enterprise podcast to discuss diversity and how businesses benefit from it.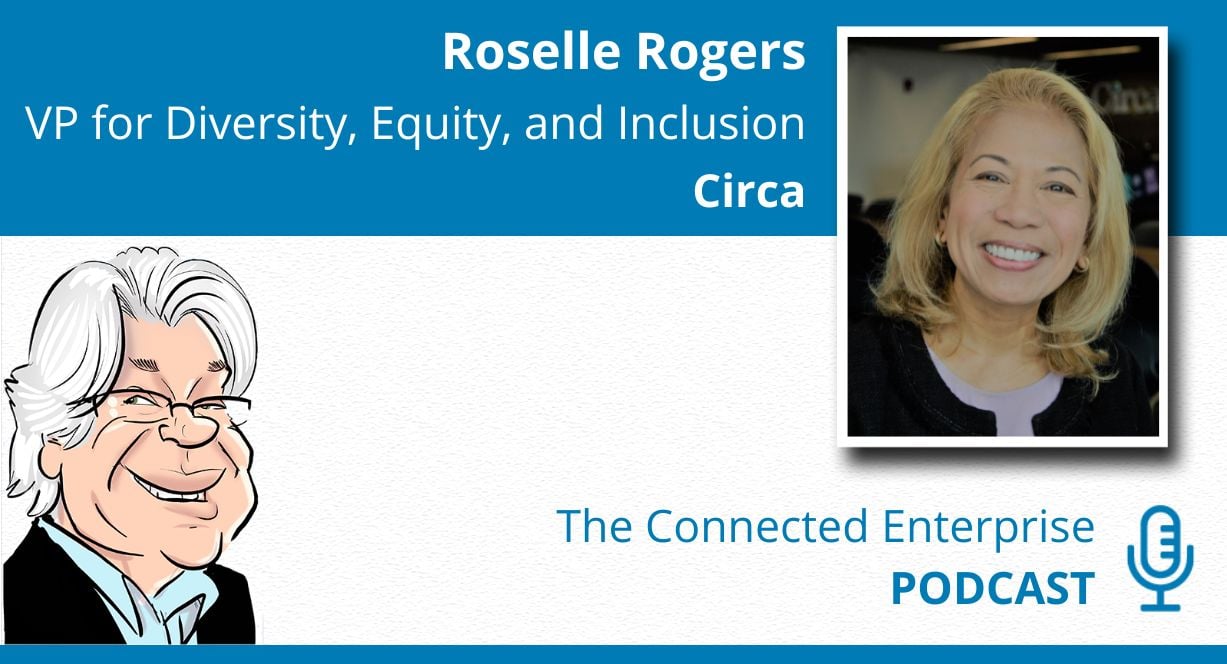 Roselle Rogers is an accomplished human resources executive with over 30 years of experience.
As Circa's VP for diversity, equity, and inclusion (DEI), Roselle drives the company's external DEI and thought leadership strategies.
Circa helps businesses build more diverse, innovative, and high-performing teams through diversity strategy and training, analytics, and affirmative action compliance.
Since joining Circa in 2006, Roselle has been instrumental in the company's growth from a local job board provider to its Office of Federal Contract Compliance Programs (OFCCP) compliance and diversity launch.
Roselle joined Carl Lewis, host of The Connected Enterprise podcast, to discuss what diversity means and how businesses benefit from it.
An Expanded Definition of Diversity
Diversity encompasses everything that differentiates us—well beyond gender and race. Other dimensions include ethnicity, national origin, sex, gender identity, age, religion, veteran status, and disability.
"Diversity can even be our thinking styles, education, or socioeconomic backgrounds," Roselle explains. "And we believe better decisions are possible when you consider complementary perspectives."
Investing in Inclusion
Diverse teams transform businesses. But building a diverse team requires skill, and the benefits don't happen overnight.
"Once you assemble a diverse team, there's still work to do," Roselle says. "Rather than passively waiting for beautiful things to happen, businesses must invest in inclusion."
According to Roselle, greater innovation won't happen if employees don't feel like they belong or are afraid to share ideas. Inclusive people-management practices are necessary to encourage employees to grow and develop in organizations.
Tangible Benefits
When businesses take meaningful actions and introduce inclusive conditions, tangible benefits will unfold.
"When you create that culture, you'll see an improvement in employee relations, with people respecting each other," Roselle notes. "And when you have good employee relations, you'll see a reduction in turnover rates because people like where they are."
Diversity engenders greater commitment from employees. It can also lead to more employees from underrepresented groups moving into leadership positions.
And retention is just the tip of the iceberg. Roselle explains how collective motivation and passion lead to better innovation and productivity numbers.
"Those are the metrics CEOs and executive teams are interested in," Roselle concludes. "And that's why we say diversity is good for the entire organization."
Listen to the Podcast
For more insights from Roselle Rogers, including how your business can advocate for diversity, listen to Vision33's The Connected Enterprise podcast. In each episode, host Carl Lewis interviews bright minds and industry thought leaders about enterprise technology and what's coming next.