Sage Intacct is a popular choice for businesses for several reasons. Discover why businesses choose Sage Intacct for their financial management needs.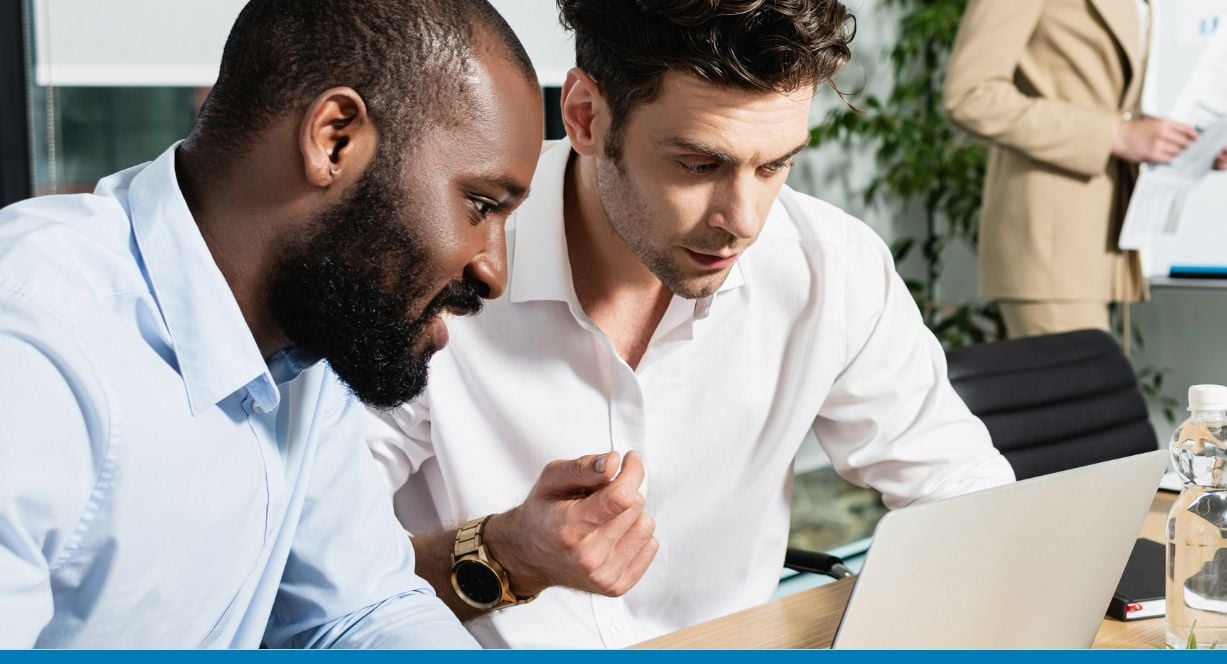 This post was updated in November 2023.
Change is hard.
But it's often necessary—and once you make the change, you can't imagine going back to the old way.
Consider the software that runs your business. Someday, you'll need a new solution. That involves time, money, a learning curve, and maybe some employee pushback.
But the right technology is a game-changer for your growing business.
Savvy business leaders are embracing new technology to automate labor-intensive processes, make the most of their staff during a labor crunch, integrate with their other systems, and become more resilient and flexible.
And when it comes to accounting and finance, businesses are taking flight to the cloud with Sage Intacct.
Built for finance by finance, Sage Intacct is the first and only financial application preferred by the American Institute of Certified Public Accountants (AICPA). Sage Intacct is also ranked #1 in customer satisfaction on G2, a third-party software review site.
Here are a few reasons growing businesses move to Sage Intacct.
QuickBooks Isn't Cutting It
QuickBooks is ideal for startups, but virtually every growing business hits a wall with this entry-level software's limitations and workarounds. Spreadsheets, inflexible processes, data accessibility issues, inadequate security, and subpar reporting become bottlenecks to growth.
Sage Intacct offers sophisticated but easy-to-use functionality like fast consolidations, multi-entity support, currency conversions, smart revenue recognition, and more.
Slice and Dice Capabilities
Effective key performance indicators (KPIs) demonstrate if your business is functioning according to plan and on track for growth. KPIs help you identify trends, compare against benchmarks, and make faster decisions.
But KPIs can be complicated for multi-entity organizations with decentralized payables, intercompany billing, various tax regulations, and multiple currencies. Such organizations may want to quickly see combined data from different entities or view only metrics within a single entity—and with Sage Intacct, they can.
Sage Intacct's customizable dashboards and reports empower you to slice and dice the details and metrics that matter to you and get them to stakeholders in real-time.
Increased Efficiency
Yesterday's accounting professionals looked in the rearview mirror to gather and present business data. Today's financial leaders still keep track of past transactions—but now, they must also provide a vision for moving forward. And they're expected to do more with less, making efficiency a priority.
Streamlining financial processes ensures a business's long-term sustainability. With Sage Intacct, you can automate manual tasks like purchase order workflows, vendor payments, and bank reconciliations.
Automation eliminates human error and gives you more time to focus on strategic initiatives and growth.
Better Work-Life Balance
Financial leaders are used to burning the midnight oil and sacrificing weekends. Tedious, repetitive tasks take too much time and disrupt the work-life balance.
Sage Intacct makes balance possible. Because it's a cloud solution, users can access Sage Intacct anytime on any device, enabling them to work from anywhere. And with Sage Intacct's automation, routine tasks get done faster.
Bottom line? Less stress and more time with family and friends.
Learn More
Download our free eBook, Why Growing Businesses Choose Sage Intacct, to read what users say about Sage Intacct—and why they love it.