The eCommerce ERP integration software solution you use should have specific attributes to support your business' growth. Learn more about what to look for.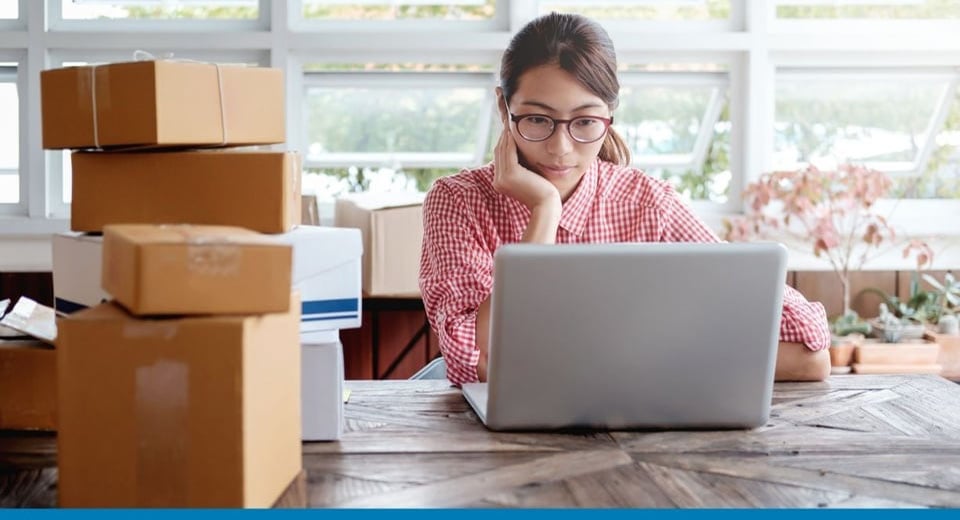 Many fast-growing companies that partner with Vision33 for professional IT services start with an off-the-shelf accounting software package like QuickBooks.
QuickBooks requires manual import and export with your eCommerce software, and as you grow, this lack of automated integration is likely giving you grief. Manually entering data between systems is inefficient, error-prone, and leaves you with duplicate data that offers more than one version of the truth. That's why many online retailers turn to enterprise resource planning (ERP) solutions like SAP Business One.
ERP for small business gathers all your essential functions in one place. And while no ERP can do everything for every business, the core ERP system you integrate with your eCommerce software should have specific attributes to support your continued growth.
Support Connectivity of the eCommerce ERP Solution
When pursuing eCommerce ERP integration, flexibility is crucial. Look at the ecosystem of supported applications of ERP solutions; the best will integrate with the most common eCommerce solutions. ERPs that sync with common eCommerce solutions are also more likely to integrate with other existing applications.
Synchronize Data Between eCommerce and ERP
Customer records from eCommerce software are rarely detailed enough for effective customer relationship management. Chose a solution that stores critical customer account data in one place by synchronizing contacts stored in Microsoft Outlook.
Streamline Manual Data Entry Processes
A strong ERP integration tool will automate any manual process or workflow and move data between your eCommerce solution and ERP at lightning speed.
Get a Singular View of Data and Reporting
With a robust solution, you can pull data from multiple locations into a single view by accessing data from multiple sources, creating new reports, and customizing existing reports in many layouts with minimal IT overhead—and little or no training.
Manage Customer Relationships
Acquiring new customers is necessary for success—but maximizing customer relationships is just as important. A solid eCommerce ERP solution offers tools to efficiently manage the sales process and customer lifecycle, from initial contact to final sale, after-sales service, and support. Its integrated functionality provides a complete view of prospects and customers so you can understand and meet their needs. You'll turn prospects into customers, increase sales and profitability, and improve customer satisfaction.
Learn More About eCommerce ERP Integration
The new way of connecting your eCommerce and ERP is an integration platform as a service (iPaaS) solution—and Vision33's The Saltbox Platform is the iPaaS solution that will ensure your business's success.
See how Vietri, a provider of fine Italian ceramic dinnerware and décor, used Saltbox to integrate its online store with SAP Business One in just two weeks—and without any coding.
Download the case study below!