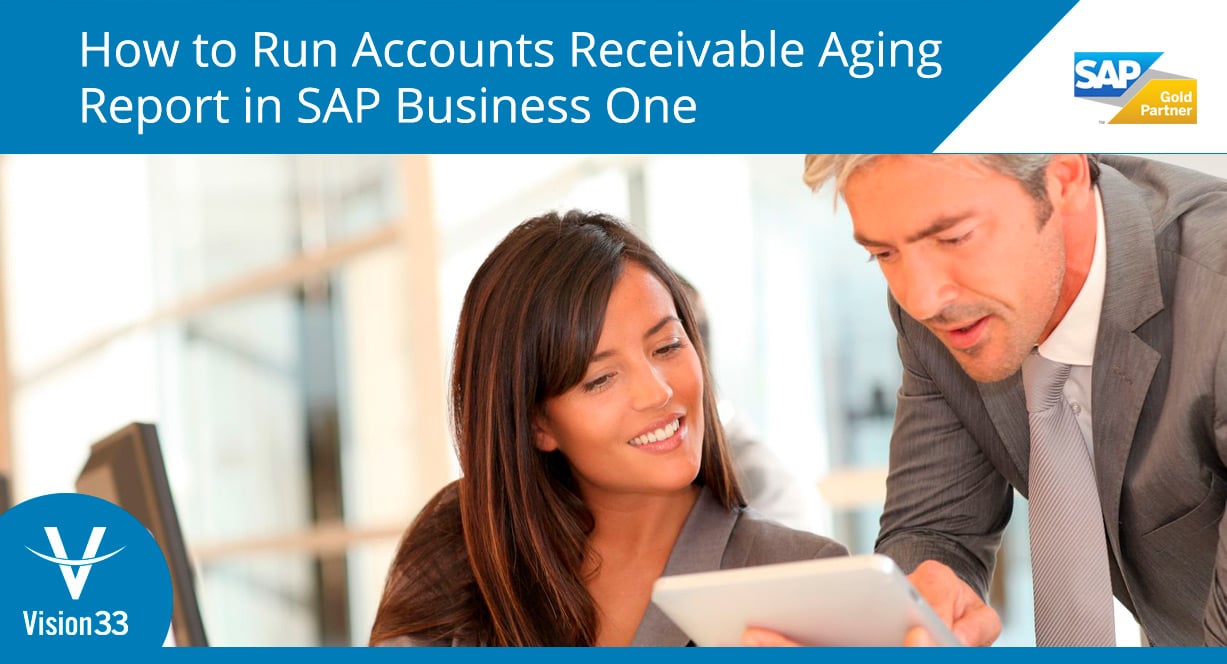 If your business is planning to make a move from an accounting solution like QuickBooks or Sage 50 to an enterprise resource planning (ERP) solution like SAP Business One, mastering the art of reporting is essential. Out of the box, SAP Business One contains many useful reports that provide business with great insight into their business performance, or in some cases their customers. With an Accounts Receivable Aging Report, you can gauge the financial health of your customers by categorizing accounts receivable according to how long an invoice has been outstanding.
Why Your Business Needs To Run Accounts Receivable Aging Reports
The Accounts Receivable Aging report in SAP Business One, provides an analysis of each customer receivable owed to a company. Companies can see customers with zero balance, as well as those customers who that have the potential to create risk to your business. It is a critical report and yet is simple enough to generate and for decision makers in your business to analyze. Here's a few use cases of the Accounts Receivable Aging report:
They determine if certain customers are credit risks. This can help businesses decide if they should or should not continue doing business with a customer that is frequently late paying their invoices, if at all.
It is useful in determining the amount of bad debt to report on financial statements and how much should be written off.
Aging Reports are valuable in establishing better business practices. Companies can use this report to understand why they are having difficulty collecting on accounts, and how to improve their credit policies.
Step-by-step Process of How to Run an Accounts Receivable Aging Report in SAP Business One
The Accounts Receivable Aging Report in SAP Business One is a great report to better understand your finances. It evaluates the credit quality of your customers and manages your cash flow. To help you generate the report, Vision33 has created a guide with a step-by-step process. To access this free step-by-step guide as well as many other useful SAP Business One guides click the link below.