iPaaS vendors are making it easier for business users at all levels to drive operational efficiency with customizable iPaaS solutions. Learn more.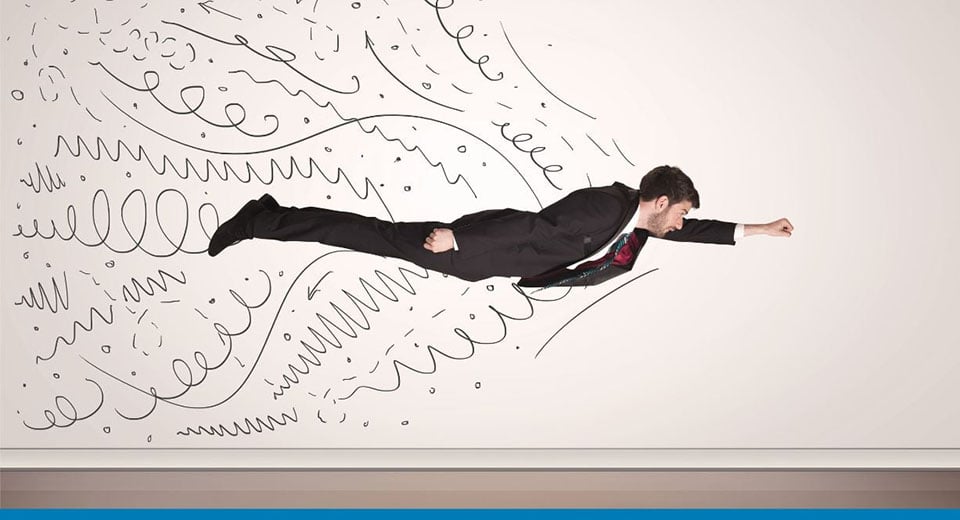 This post was updated in June 2023.
Whether application owners work in infrastructure and operations (I&O) or line-of-business teams, more companies are turning to integration platform as a service (iPaaS) solutions to modernize their infrastructures—and iPaaS is proving to be the unsung hero of operational efficiency.
Even though companies are adopting SaaS applications, services, processes, data storage, and more at breakneck speeds, most still have on-premises solutions in their tech stack. These hybrid environments pose a unique operational challenge, especially for businesses adopting broader integration and automation strategies. True operational agility requires a flexible, powerful integration platform for app connect that's also easy to use and supports any integration, whether in the cloud or on-premises.
Point-to-point integration tools don't fit that mold. They're inflexible, limited in scope, and eventually become resource-intensive and costly to maintain. These limitations make iPaaS solutions attractive, particularly for small and midsized companies.
iPaaS Levels the Playing Field
In the past, only highly skilled people could build integrations. But iPaaS vendors are making integration technologies easier for business users—because that's where the requests for automation primarily come from, and lines of business know better than integration experts what their automations should do.
Some iPaaS vendors take it one step further and provide feature sets that support collaboration between IT and lines of business. When anyone can build and maintain automated workflows, business stakeholders can take ownership and relieve some of IT teams' resourcing burdens. Pre-built integrations and workflows reduce adoption barriers even more and accelerate time to market for popular applications and use cases.
For companies that previously didn't have the time, budget, or skill set to build and maintain their own integrations, these iPaaS offerings level the playing field and put new levels of operational efficiency within their reach.
The Obstacles to Automation Success
Companies must overcome significant hurdles to truly capitalize on everything automation offers.
For example:
Siloed architectures and point solutions
Once plagued by monolithic applications, tech landscapes were, by design, siloed. With a handful of applications to do nearly everything, point integrations were enough. But over time, those monoliths have split into best-of-breed solutions delivered primarily through the cloud. Data once stored in three or four systems may now be stored in three times that many. This fundamentally changes how companies operate and forces them to consider a more flexible integration model that enables them to build automated workflows across applications. This approach drives operational efficiency between teams, customers, and business partners while giving companies more value from their business systems and data.
Limited resources or skills
As the age of monolithic applications ends, IT teams must change how they build their landscape to support shifting business needs. Often drowning in daily operations, they may not have the time or resources to follow trends, strategize, or plan. And if they do, they may not possess the skills to execute. According to Gartner, "A top challenge for IT I&O organizations is insufficient skills and resources. Without the relevant skills, automation technologies become 'black boxes' that aren't well understood or integrated."
Other Ways iPaaS Solutions Drive Operational Efficiency
Solutions That Centralize Integration Management
By centralizing integration management, iPaaS providers present another opportunity for efficiency: a single-dashboard view of all integrations, eliminating maintenance expenses and the confusion of a roster of undocumented, decentralized integrations. Having a single, centralized source of accurate data is a bonus.
iPaaS supports virtually any B2B integration. For example, the high-end product company Vietri uses Vision33's cloud-centric iPaaS solution to innovate how they connect transactional data between critical business systems. iPaaS integrates Vietri's ERP solution with electronic data interchange (EDI), a warehouse management system (WMS), and other advanced technologies.
The vendor manages the iPaaS platform architecture—e.g., upgrades, maintenance, and security—so there's one less thing for you to manage. And if you want to take advantage of third-party expertise, some iPaaS vendors will, for a cost, build your integrations or even craft your integration strategy.
Time-saving automations that streamline processes and data flow and improve data accuracy lead to operational efficiencies and reduced operating expenses. Although cloud-centric, an iPaaS's functionality extends beyond the cloud, allowing businesses to connect on-premises and cloud systems and squeeze more ROI out of their CRM, ERP, WMS, eCommerce, and EDI investments.
These practical tips improve operational efficiency and reduce costs:
Consider other ways to apply integration and automation solutions in your business (B2B, on-premises to mobile, etc.)
Take advantage of collaborative tools that extend integration and workflow development to less technical users who are invested in the outcome
Avoid expensive third-party integration development and maintenance services
Replace problematic point integration solutions, which are hard to troubleshoot and maintain, with real-time, centralized integration and API visibility and drill-down error-tracing capabilities
iPaaS Vendors: Integration Investment SMBs Can Justify
SMBs are widely adopting SaaS apps, datastores, and services, accelerated in part by the pandemic. With operational success closely tied to well-managed SaaS deployments and integrated solutions, businesses have little choice but to adopt a cloud-friendly integration platform to manage everything. In addition, most SMBs still rely on one or more on-premises applications. By enabling fast, easy, and cost-effective integrations, iPaaS has put integrated technology stacks within reach for SMBs.
Discover how other SMBs have successfully used iPaaS offerings to achieve operational efficiency, including The Tile Shoppe, The Jay Group, and La Marzocco. Find even more stories on Vision33's website and explore The Saltbox Platform, Vision33's exclusive iPaaS solution designed for companies like yours.
How does iPaaS work?
An iPaaS provider will often host application servers and infrastructure data, as well as providing integration tooling and middleware that assists developers in the process of building, testing, deploying, and managing software that resides in the cloud.
Because the majority of iPaaS services use pre-built connectors and business rules to create interactions in multi-tenant settings, this helps to accelerate the process of developing integration processes across an organization. iPaaS is the integration platform you've been waiting for.