Sarah Humphries explains why connecting your eCommerce, CRM, and ERP solutions in one centralized location with Saltbox is just smart business.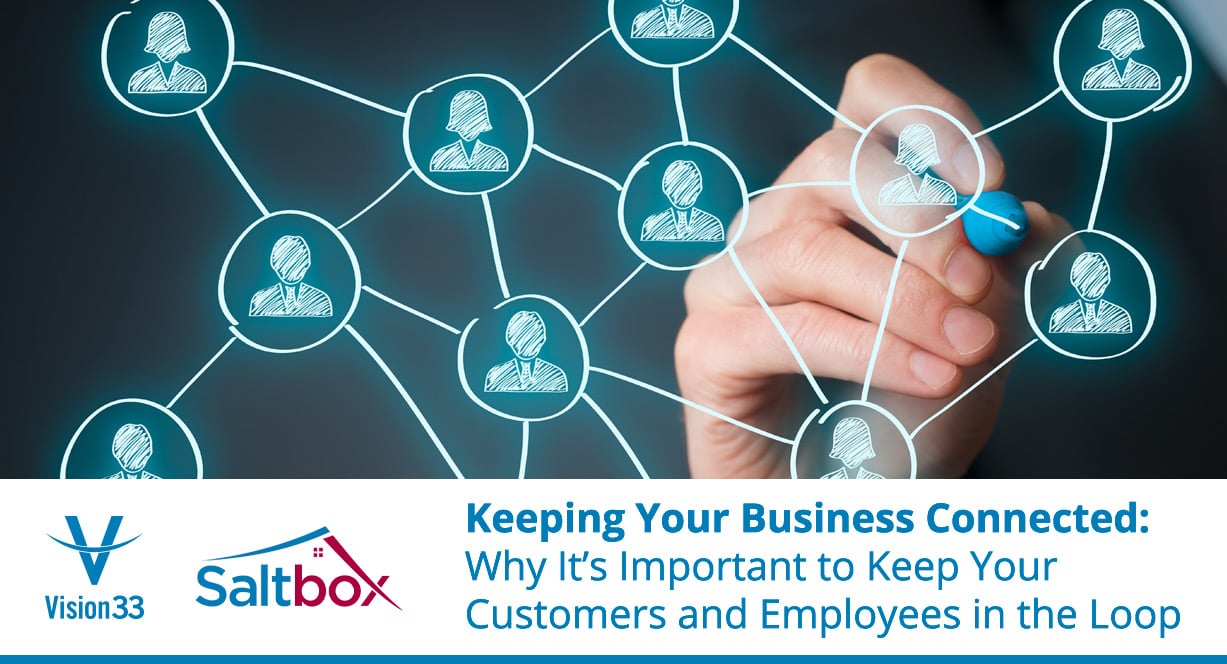 The technology industry will forever innovate and improve how we do business, offering solutions that help organizations improve processes and reduce manual effort. However, technology is not without its challenges. A common one is that businesses must manipulate data between multiple systems to keep their information timely and accurate.
Manually managing multiple business systems is tiresome and requires unnecessary amounts of duplicate data entry. If your eCommerce store or customer relationship management (CRM) system are separate from your enterprise resource planning (ERP) solution, you've experienced this.
To solve this problem, Vision33 got creative and developed The Saltbox Platform, a cloud-based, integration-as-a-service platform for enterprise integration, workflow, and collaboration between business applications. Saltbox is a cloud-centric tool specifically for connecting transactional data between critical business systems.
Getting a clear message from multiple business systems is often a time-consuming struggle. For example, do you have to log in to your eCommerce or CRM systems to access customer information and then refer back to your ERP to ensure the data is correct? You're wasting time you could be spending on generating new revenue or creating a new product or service.
Vision33's Saltbox Platform provides an easy way to help your business systems communicate with one another, so you have a complete view of the truth.
What's even better is that as your business continues to grow and adopt new technologies, The Saltbox Platform scales with you, and you can work on those integrations on the same platform.
Whether it's connecting to your eCommerce store, managing data from your employees using a CRM solution, or communicating with your trading partners and third-party logistics organizations, keeping your systems integrated in one central location with all the information you need at your fingertips is smart business.
Vision33 has developed several Saltbox connectors to integrate your favorite tools, with many more on the way. We recently recorded a webinar to showcase one of our most popular integrations - our Shopify connector. Click the button below to watch the demo or contact us for more information.