Subscription businesses need a powerful financial management system. Find out why Sage Intacct for B2B subscription management is the ideal choice.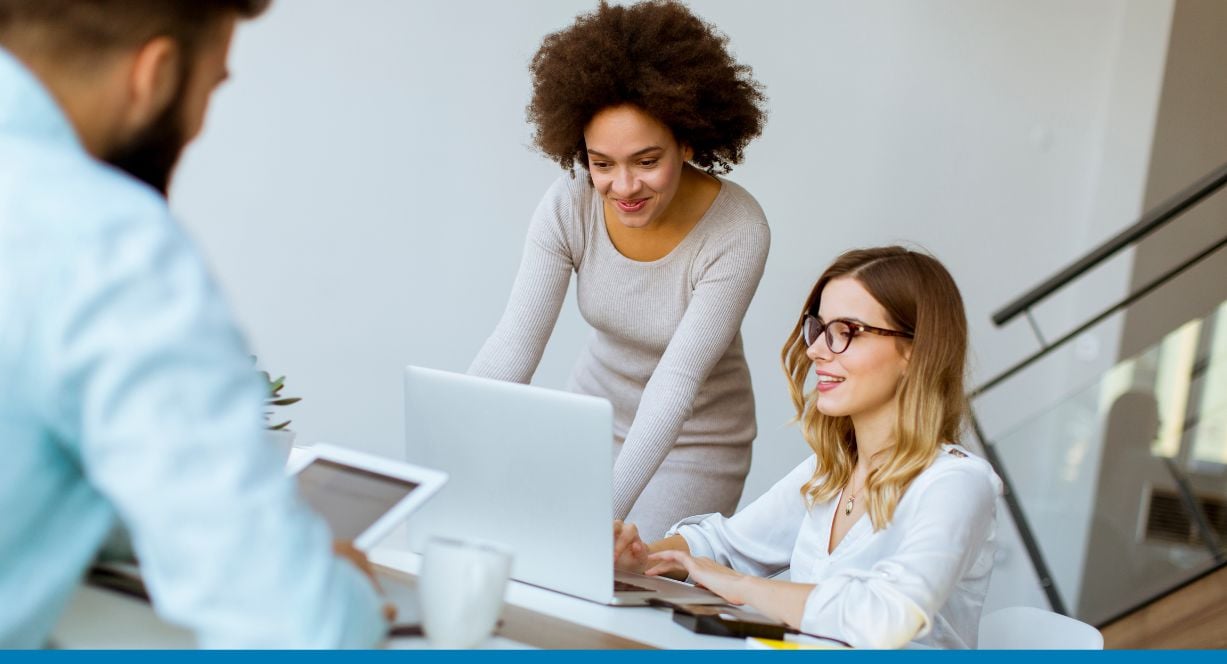 Because your subscription business focuses on the bigger picture versus transactions, you're enjoying more predictable revenue and long-term relationships with loyal, satisfied customers.
However, benefits always come with challenges, especially as your business grows. Billing, revenue recognition, forecasting, and metrics can get complicated – and it's worse if you use a small business accounting application.
Traditional software that utilizes order-based financial models can't handle a subscription business's requirements. And if you're creating workarounds like spreadsheets to analyze your increasingly complex financial and operational data, you're wasting time and making expensive mistakes.
Today's subscription businesses need a powerful financial management system like Sage Intacct that delivers a single subscription system of record. Sage Intacct empowers you to scale and accelerate your subscription quote-to-cash lifecycle across sales, finance, and your executive team.
Here are 10 reasons Sage Intacct is #1 in B2B subscription management.
Automated Everything
From the initial sale to your board and investors, all your core financial processes are automated and integrated to give you full visibility and deep insights into your financial performance.
Integrated Sales and Accounting
Sage Intacct's pre-built Salesforce integration eliminates repetitive, tedious data entry. Efficient collaboration with Salesforce Chatter means no more digging through emails to find documents. With one subscription system of record, sales and accounting agree on and trust the numbers.
ASC 606 and IFRS-15 Compliance
To automate ASC 606 and IFRS-15 compliance, you must establish a solid accounting baseline to report, bill, and recognize revenue. Sage Intacct automates the rebuilding of historical activity into your sub ledger for retrospective reporting and insight and sets balances to enable future billing and revenue recognition.
Financial Information Is Just a Click Away
With Sage Intacct, the contract acts as a single representation of your financial relationship with a customer across their lifecycle. It's a living, breathing financial arrangement, and everything you need to understand the relationship is just a click away.
A Continuous Close Model
To remain competitive, you need real-time information at your fingertips. Sage Intacct's continuous close model provides automated expense/commission amortization over the contract's life, real-time classification of MEA on save, automated forecasting based on actuals, and automated SaaS metrics by dimension. This real-time information empowers you to make fast, strategic decisions on the fly.
Simplified Contract Amendment Management
Save time on contract amendments, cancellations, holds, resumes, and renewals. Sage Intacct eliminates manual effort and automates your billing, revenue recognition, close, and metrics – accurately and on time.
Increased Compliance and Auditability
Sage Intacct allows you to create a simple task checklist specific to your business's contract review process. When you complete a task, you enter the details in the contract, giving you an audit trail to demonstrate compliance.
Unified Billing
As your business expands its offerings, you need the flexibility to handle multiple billing models. With Sage Intacct, you won't have to piece together different billing systems. Unified billing simplifies your operations and is straightforward to the customer, increasing the likelihood of getting paid on time.
Automatically Generated Forecasts
One subscription system of record enables you to automatically generate forecasts and re-forecast in real-time. These forecasts will help you make sound decisions and will provide the information for business loans or investor funding.
A Modern General Ledger
The Sage Intacct General Ledger is designed for modern businesses with complicated reporting requirements. With this core accounting offering, you can soft close throughout the month to reduce month-end processing, close subsidiary ledgers independently, easily report on a tax basis or other specific standards, and more.
Learn More
To learn more, including what leaders at subscription businesses like yours say about Sage Intacct, download the comprehensive eBook below.