Fast-growing businesses often need new software soon. Get the most out of an enterprise resource planning (ERP) solution with these helpful tips.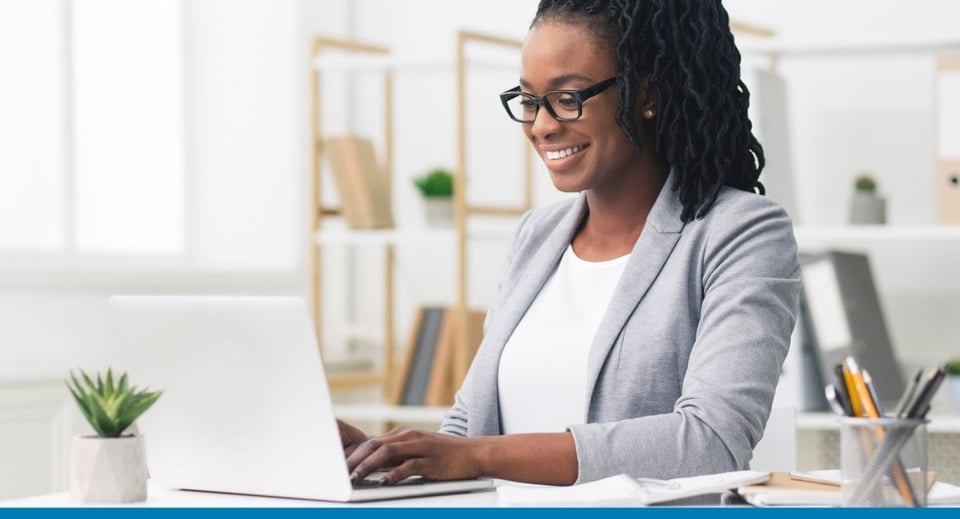 With input from our industry-leading enterprise resource planning (ERP) consultants and feedback from current customers, Vision33 has complied these 10 helpful tips that small to midsize business owners can use to get the most out of their current or future ERP investment.
1. Review Your Current Software Solution
As a business owner it's important to evaluate the functionality and capabilities of your current solution and how it fits with the direction of the business. Going over your 5, 10 or 15 year growth plan and matching that with your current solution's capabilities is key in determining whether or not you will get the desired return on investment (ROI) from your solution.
2. Define a Purpose
Ask yourself a few questions like, "What do I want to achieve by having an ERP solution?", "What are my business goals?", and "What issues can ERP solve?" Defining a clear purpose and understanding the value of an ERP solution will help you get the most out of your investment.
3. Assign an ERP Champion
Designating an employee to oversee and control all aspects of your ERP solution promotes quality control and consistency. Assigning someone in a management position to interface with your implementation partner ensures that your business is kept in the loop regarding any solution updates, changes, and training opportunities. The ERP champion should hold weekly, monthly or semi-annual training sessions to keep users informed.
4. Maintain Quality Data
The most valuable asset for any business is the data it maintains about customers, suppliers, distributors, employees, and transactions. That's why it's beneficial to ensure that all data entered into your ERP solution is accurate, relevant, up-to-date, easy to decipher, and value-added.
5. Keep Your Processes Simple
Make sure your solution is set up so that entering, retrieving, and exporting data is streamlined and easy to perform—adding too much complexity early on will cause unnecessary errors. This means having descriptive and accurate labeling, field values, categorization, and reporting principles.
6. Customize for You
Many ERP solutions are one-size-fits-all and won't meet your industry-specific business requirements. The majority of solution providers offer customizations that are industry-specific, as well as uniquely developed customizations that meet specific business needs, like integration with other applications. Evaluate how your current system is meeting your needs and determine if your solution is customizable.
7. Look to the Future
8. Train, Train, Train
Get your employees involved with your ERP solution to improve its adoption rate. Seek and attend any training available—internally and externally. Training opportunities like webinars, live classroom teaching sessions, demonstration videos, product release reports, newsletters, and in-office training sessions will lead to increased employee buy-in and user experience.
9. Calculate ROI
Evaluate the amount of time, effort, manpower, and cost required to maintain your ERP solution. Do you need more training? Are your processes streamlined and automated? Does your current solution have the functionality needed to meet your business's needs? Identify the main areas that are costing you the most and develop a plan to lower those costs, or collaborate with your solution provider to identify areas that could be improved.
10. Keep it Clean
Keep your ERP solution free of junk data by performing daily, weekly, or monthly audits. Analyzing and scrubbing your data is essential for keeping your solution optimized and running smoothly. A build-up of junk data can result in decreased system performance which causes slow response times and system lag. Additionally, enrolling in a maintenance program offered a solution provider is a beneficial way to keep your solution running the way it should.
Learn More in the Beginner's Guide to ERP
For fast-growing businesses, the time to shift from small business accounting software (e.g. QuickBooks) to an ERP solution may already be upon you. But how do you know for sure and where do you begin sorting through your options?
These are challenging and often complicated questions to answer, and in most cases, the available resources online don't clarify anything. That's why we consolidated all our early stage ERP resources in one place.
Access our free Beginner's Guide to ERP for videos, webinars, FAQs, blogs, eBooks, and other downloadable assets—all in one resource center.