SAP Business ByDesign's project management offers real-time data, streamlined processes, and financial management tools to help your business turn profits.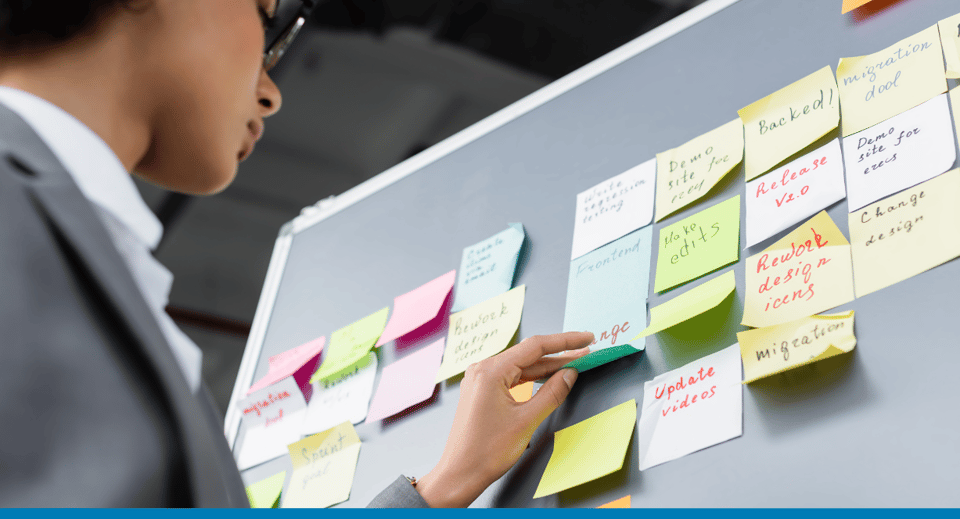 For project managers, there's no better feeling than successfully completing a project—especially since doing so isn't easy. Even with clear project objectives, it's not uncommon for completed projects to finish over budget and fall short of financial goals.
Aligning project objectives, assessing resources, synchronizing timelines, and monitoring your bottom line are all critical parts of project planning—and neglecting any of them can lead to lost revenue.
Fortunately, with the right business software, you can practice good project management and consistently reach your profit goals.
Focus on these four areas to ensure project profitability every time.
Proactive Project Planning
Proactive planning is the most effective way to prevent projects from going over budget. Knowing project scope, available resources, and a timeline guides team members and keeps project managers on track. By knowing how long a project will take and identifying the necessary processes and tools, you can maximize cash flow and avoid potential issues that drain monetary resources.
Planning projects of any size and complexity is easier with SAP Business ByDesign as it enables project managers to access critical information on one platform.
Clear Communication
A lack of communication affects productivity and contributes to projects veering off course. The right business solution gives you and your team, clients, and vendors clear communication processes to keep information flowing and all parties on track.
Streamlined communication improves collaboration, allowing everyone to fulfill their project roles. And by creating a communication schedule, you can prevent projects from being delayed due to missing information.
SAP Business ByDesign connects departments and provide an easily accessible real-time view of projects so team members can track updates. Having this solution in place can also make it easy to inform your clients of project progress.
Accurate Accounting and Billing
Manual accounting and billing processes lead to inaccuracies that negatively affect profits. Integrating your processes on one platform eliminates duplicate data entry and mismatched information in disconnected systems across your organization. With Business ByDesign, automated accounting and billing functions ensure invoices are sent on schedule and outstanding balances are paid on time.
SAP Business ByDesign also offers financial management features for tracking expenses, calculating costs, and monitoring your project's financial health in real-time. With user-friendly reports and dashboards that centralize up-to-date financial metrics, project managers can identify profitability for every project dimension and make strategic decisions that maximize profits. With less time spent tracking down financial information, your team can focus on driving profitability.
Maximized Resources
Managing employees, equipment, time, and expenses is critical to profitability. Using the right resource at the right time and knowing its role in a project allows project managers to allocate supplies appropriately. Otherwise, projects will use more money, time, and energy than initially budgeted.
SAP Business ByDesign provides instant visibility into KPIs and other metrics, improving insights and offering real-time reporting project managers can use to optimize resources and operate more efficiently.
Learn More
Today's enterprise resource planning (ERP) solutions offer real-time data, streamline processes, and deliver financial management tools that benefit project managers and make it easier than ever to manage projects and maximize profits.
Watch our short video to see how SAP Business ByDesign helps fast-growing professional services businesses like yours manage people and projects, so you can make the most of every opportunity.