It's never been faster, easier, or more affordable to ditch your entry-level software and harness the power of cloud financials with Sage Intacct. Learn more.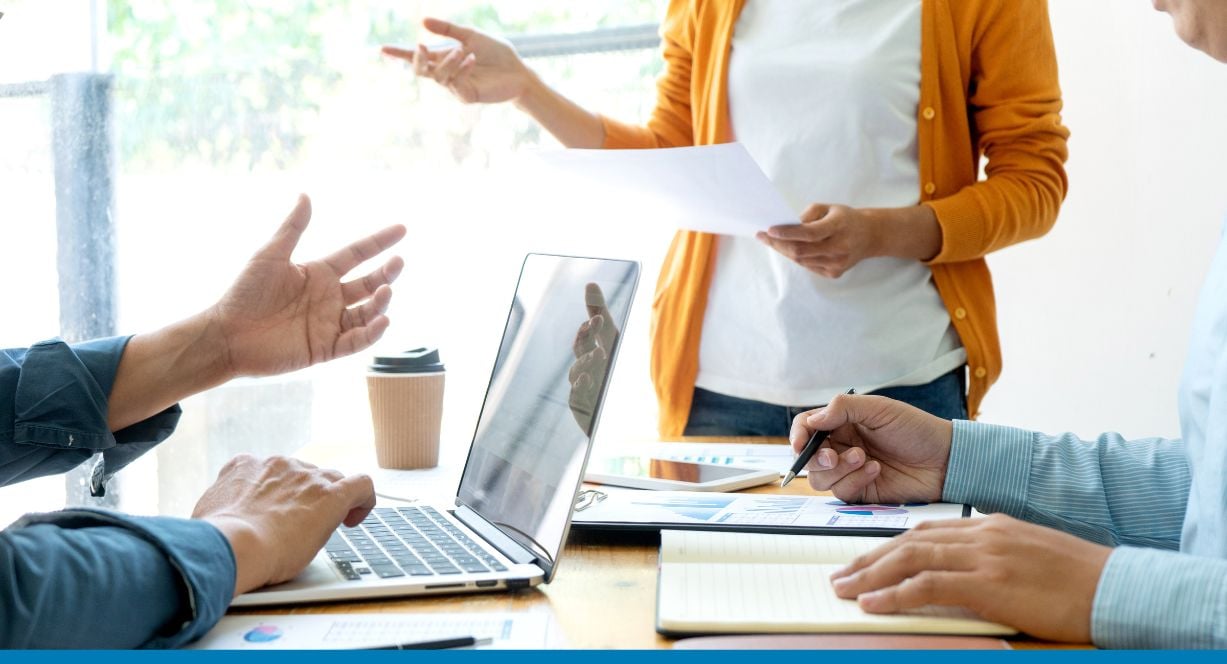 Rules are made to be broken.
If you're procrastinating your move from old-fashioned, on-premises software to a modern cloud solution like Sage Intacct because you've heard implementation horror stories, know this: When it comes to adopting new financial management software, the rules have changed.
Join us as we bust some myths and provide a reality check.
Myth: Installation Will Be a Nightmare
Reality: Sage Intacct eliminates installation headaches—because there's nothing to install. You enjoy anytime, anywhere access to an up-to-date online environment and real-time data.
Myth: We'll Need to Learn Coding
Sage Intacct is customized by clicks, not code. You use powerful features from day one and can easily integrate Intacct with your other critical applications. And when you collaborate with a certified Intacct partner like Vision33, you can leave configuration to the experts.
Myth: Our IT Team Can't Handle This
Reality: Your finance team gives the implementation partner your vendor and customer lists, general ledger balances, and other pertinent data. The implementation partner puts the data into standardized templates and sets up your Sage Intacct environment. Your IT team focuses on other projects.
Myth: Work Will Be Interrupted
Reality: Implementation occurs on a module-by-module basis while you go about your daily activities. Your data is uploaded, validated, and approved just before go-live, and open bills and invoices are uploaded right after go-live. Bottom line? Maximum control, minimum disruption, and no repetitive work.
Myth: New Technology Will Take Forever to Learn
Reality: Sage Intacct was built with users in mind. You can click on any screen and get information about using new features and functions more effectively. You can even access a training center filled with how-to courses.
Myth: The Month-End Close Will Be Rushed
Reality: You can upload your general ledger data into Sage Intacct anytime.
Pro tip: Time your go-live right after a close period. You'll have almost 30 days to the next close to upload the historical data you need for reporting and adjust to your new technology. You'll have the support of your implementation partner during your first close, and most tasks will repeat monthly after that.
Myth: We Can't Afford This
Reality: When you move finance to the cloud, the capital expenses and maintenance contracts associated with on-premises systems disappear. Sage Intacct doesn't require hardware or physical server infrastructure. Expensive upgrades? Nope—they run automatically in the background four times a year.
Learn More
It's never been faster, easier, or more affordable to ditch your entry-level software and harness the power of cloud financials with Sage Intacct.
Intacct provides countless benefits for growing organizations, including efficiency, world-class security, scalability, and a lower total cost of ownership (TCO).
Download our free eBook, 7 Reasons Why Implementing New Finance Software Is Easier Than You Think, to learn more.