Sage Intacct is a financial management solution; NetSuite is an ERP solution. Which solution is perfect for your organization? Find out now.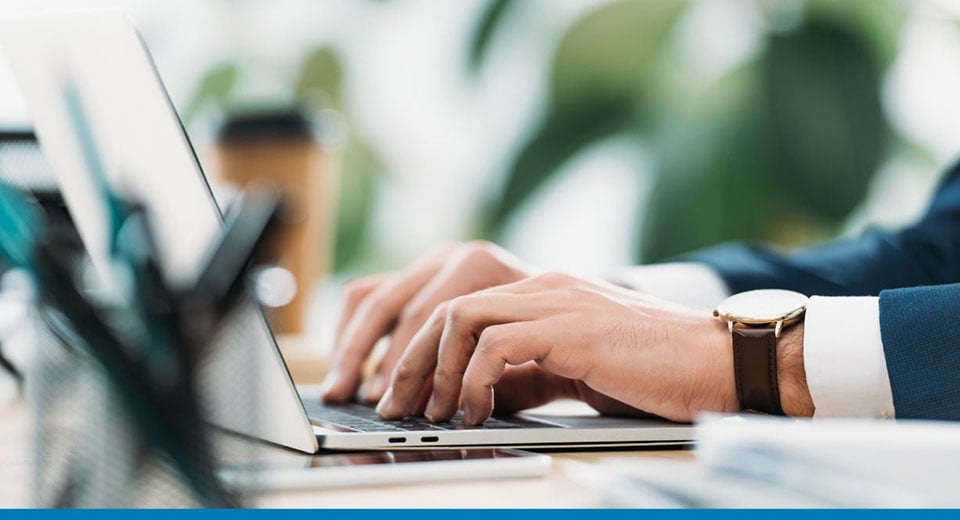 Have you hit a wall with entry-level accounting software like QuickBooks, Xero, or Sage 50?
It's a common frustration—small business accounting applications can't provide high-level financial capabilities for organizations with complex needs.
Eventually, your accounting team is overwhelmed by manual data entry and spreadsheets, and you can't get an on-demand view of financial performance. And because you don't have the reports you need, you can't make data-driven decisions.
If this sounds familiar, the good news is your organization is growing. The even better news is your organization is ready to move to a cloud solution that automates core accounting processes and delivers real-time information with a click.
When you explore options, you'll discover two major players: Sage Intacct and NetSuite.
Sage Intacct is a financial management solution, while NetSuite is an enterprise resource planning (ERP) solution.
What's the difference, and how do you know which solution is perfect for your organization?
Let's look.
Financial Management Solution vs. ERP Solution
Sage Intacct is a specialized financial management solution that offers multiple accounting tools and automates processes like accounts payable (AP), accounts receivable (AR), data entry, bank reconciliations, multi-entity consolidations, and report generation.
NetSuite is an all-encompassing ERP solution that aims to overhaul your entire system rather than replace your accounting software.
Connecting the Dots
Integrating your cloud solution with other critical business applications eliminates human error and allows you to move data between systems in the blink of an eye.
Sage Intacct seamlessly integrates with a growing list of other platforms, including Salesforce, Avalara, and Bill.com. And Sage Intacct's open application programming interface (API) enables custom integrations.
NetSuite also integrates with software like payroll, budgeting, and customer relationship management (CRM)—but the required customization is tedious and expensive.
Paying for What You Need
Sage Intacct is a scalable, modular platform, which means you can cherry-pick and pay for the functionality you need now and add functionality as needed.
A modular implementation contributes to Sage Intacct pricing that doesn't break the bank because you aren't paying for features you don't need.
Because it's an ERP solution, NetSuite takes over your operating solution. That means you must implement—and pay for—the entire solution.
Learn More in Our Free Guide
Download our free, straightforward guide to learn more, including which solution comes with over-the-air quarterly updates that don't disrupt operations.
Spoiler alert: It's Sage Intacct.
Read the guide, Why Finance Teams Choose Sage Intacct Over NetSuite, to find out why.
Vision33 is an award-winning Sage Intacct partner and the leading integration and automation solutions provider for Sage customers.
With hundreds of successful Sage Intacct implementations, we help a variety of businesses, including non-profit organizations, SaaS companies, and financial services firms, transform accounting frustrations into mission success and strategic growth.
Feel free to drop us a line anytime.