With an ERP solution for field services, you can automate processes, empower field technicians, increase productivity, and delight customers. Learn more.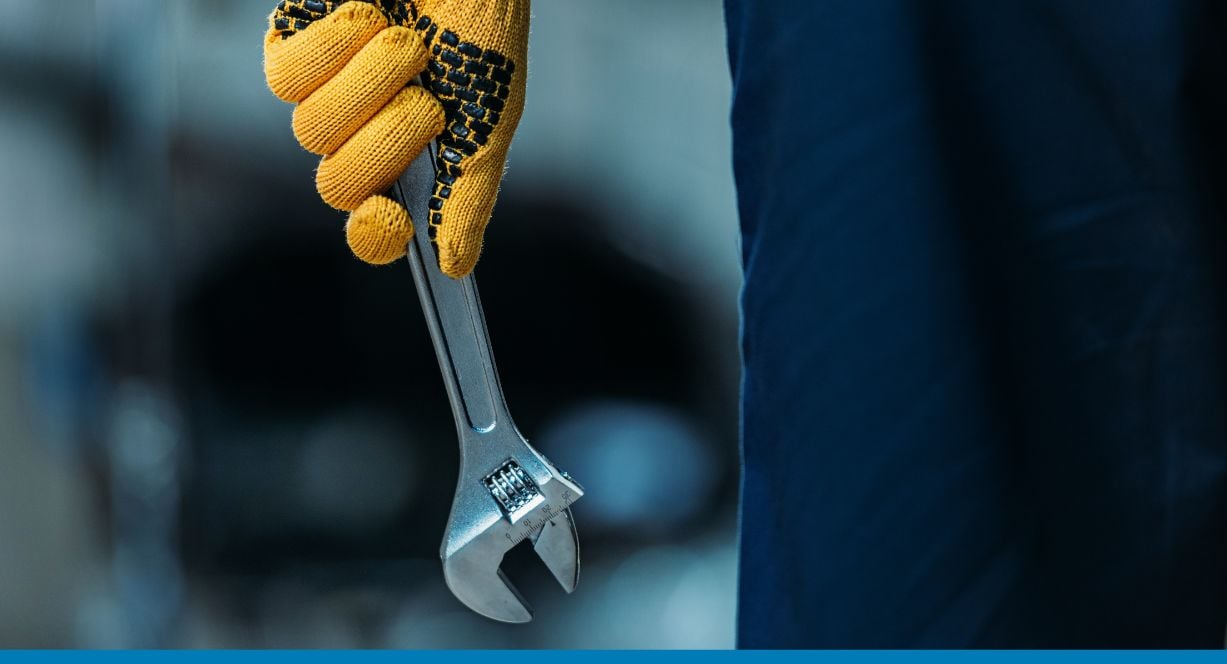 Dispatching technicians to customer locations to provide repairs and services presents unique challenges. You must know what's happening in the field to provide exceptional customer service—especially in today's digital world, where an unfavorable review is keystrokes away.
Service delivery excellence begins with the right technology. You can't run your business efficiently and keep your customers happy if you use disconnected systems, spreadsheets, and paper-based processes. You need complete visibility into your customers, field technicians, and the products and services that connect them.
The best way to get that visibility is with an enterprise resource planning (ERP) solution.
Let's explore three barriers to delivering awesome field services and how ERP can solve them.
No Digitization
Sometimes, the after-sales experience is an afterthought.
Your business consists of brilliant minds that build amazing products. Your salespeople travel with the latest shiny devices. But your field technicians arrive at customer locations with folders full of paper.
Because they're not digitally connected to the office, your field technicians might not have the correct or most recent details about the customer's issue. They might not have the right parts in their truck. They might need another trip to the site to fix the situation. They're annoyed, and your customers are inconvenienced.
Limited Mobile Capabilities
Your field technicians need mobile capabilities to view job details, take photos, tap into a knowledge base to help with the problem, and confirm and report on the work being performed.
This isn't possible with paper-based processes—but it is with mobile capabilities. For example, if an onsite technician doesn't have the required parts for a job, they can use their mobile app to quickly see if a nearby technician has them. That visibility can save the day.
And when the job is complete, the technician can use the mobile app to add notes to the customer file, create an invoice, and get an electronic signature.
Inaccurate Scheduling
Scheduling directly affects your business's utilization. You must meet the customer's expectations for when you'll complete a job and ensure you're allocating the right technicians with the right skills.
However, businesses with field services often struggle with accurate scheduling because they lack automation that predicts transit times and prevents double booking. They don't have a fast, easy way to align assigned technicians to a job's required expertise. It's also difficult to alert technicians and customers about schedule changes and guarantee service delivery windows.
How ERP Breaks Down the Barriers
With an ERP solution, you can digitize and automate processes, empower your field technicians, increase productivity, and delight your customers. You can banish the paper and rely on real-time information. And with a single source of the truth, you'll always know what needs to be done, execute it, and report on it.
Bottom line? An ERP solution enables you to seamlessly manage field services from the initial call to post-service customer care.
Learn More
Watch our on-demand webinar, Your Field Service Is Only as Good as the Systems (and People) That Drive It, to see how an ERP solution can integrate your front- and back-end processes while keeping your customers informed.