Choosing the right ERP solution can be a complex process. This guide outlines six steps to help you select the best ERP solution that meets your needs.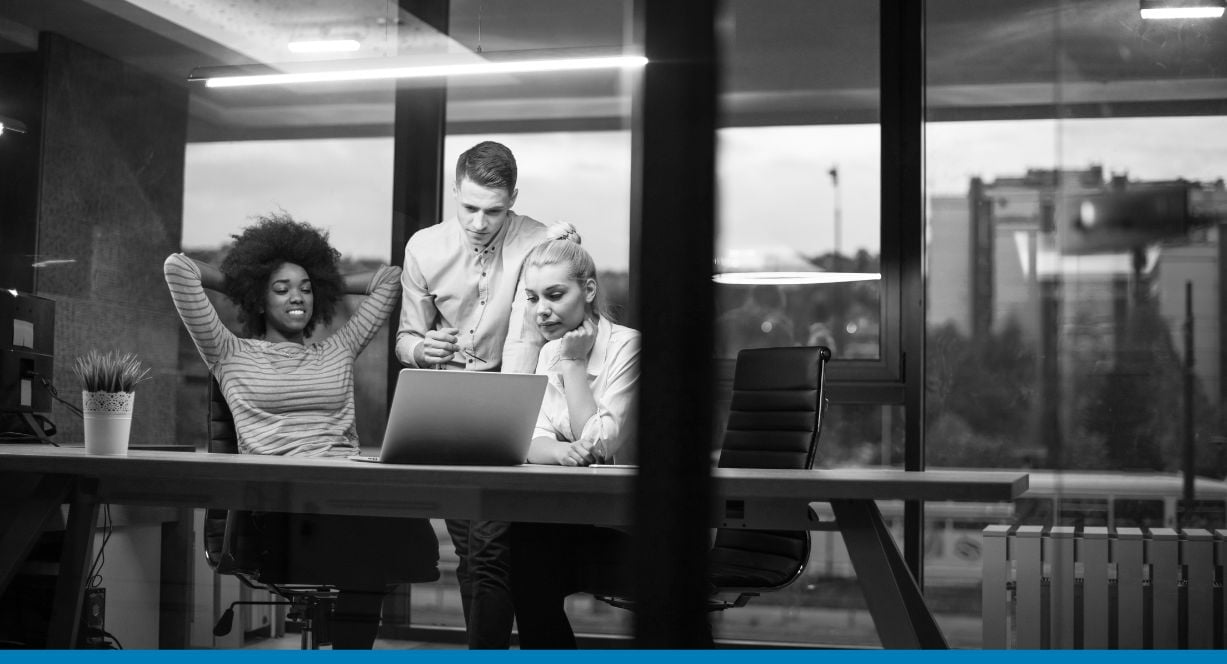 This post was updated in November 2023.
Author Stephen Keague says, "Proper planning and preparation prevents poor performance."
You've likely heard horror stories about enterprise resource planning (ERP) solution implementations—but many were casualties of inadequate planning.
The right ERP solution is a game-changer for growing businesses, and proper preparation will ensure its success.
And when it comes to getting from point A to point B with ERP, we've got you covered.
Here are six steps to finding the perfect ERP match and achieving a smooth implementation.
Assess Your Need for an ERP Solution
The road to ERP begins with a simple question: Does your accounting software support the functions your business needs to operate—and, more importantly, grow?
If you're unsure, consider these common pain points:
It's hard to keep track of invoices
Salespeople sell products you don't have
Cash flow is tight, and you don't know how to improve it
It takes too long to make decisions (or you're making the wrong ones) because you don't have real-time data
The right people—your employees, customers, and vendors—can't get the right information at the right time
Creating reports takes forever and involves spreadsheets
Paper-based processes are time-consuming and cause errors
If even one challenge sounds familiar, your business will benefit from an ERP solution.
By replacing your legacy accounting software that's preventing growth with a robust ERP solution, your business can:
Integrate every business area
Standardize and automate processes
Enjoy real-time reporting
Make better, faster decisions
Improve productivity
Learn the Differences Between Accounting Software and ERP
You may have a general idea of what ERP is, but it's essential to understand how it differs from accounting software.
Basic accounting software like QuickBooks, Peachtree, and Sage 50 is great for startups. But these entry-level solutions can't adequately support your business as it grows and becomes more complex. When you expand geographically, add warehouse space, create new entities, and introduce new products and services, your old software will create a bottleneck.
An ERP solution brings accounting and finance, customer relationship management (CRM), inventory, reporting, eCommerce, supply chain, and projects together on one powerful platform. That means you can manage your business's daily operations from a centralized database with real-time data—no more siloed data, spreadsheets, or weeding through information from multiple sources.
Evaluate Your ERP Readiness
The right ERP solution will help your business run simple, grow fast, and drive profit—but it's a significant undertaking. It's critical to have executive buy-in and get your team excited to use it.
Assemble a stakeholder team of experts from all your business departments, including accounting and finance, purchasing and operations, inventory and distribution, and production. Establish regular meetings to discuss the ERP features everyone needs.
Collaborate about how your business operates and sketch it out on paper. With a thorough understanding of your operations, you can identify inefficiencies, workflow breakdowns, and bottlenecks ERP can fix.
Agree on answers to these questions:
What are our minimum requirements for an ERP solution?
Is there a business case for ERP?
Review ERP Solution Options
There are multiple ERP solutions, and there's some homework involved in choosing the one that's everything you need, nothing you don't, and priced right for your business.
Our free ERP software selection guide explains how to narrow your decision by defining your process needs.
Select an ERP Solution Provider
There are two ingredients for a successful ERP implementation. The first is the solution itself. The second—and more important—is your ERP partner. Without the right value-added reseller (VAR), you could become an ERP implementation casualty.
When evaluating ERP partners, dig deep. Scrutinize each consultant's track record, stability, and references. Read the whitepapers and eBooks and watch the videos on their websites. You can even develop a request for proposal (RFP).
And when you meet with potential partners, make sure their priority is understanding your business—not the other way around.
Choose a Deployment Option
Will your new ERP solution live on-premises or in the cloud? Your needs, resources, and budget will determine your deployment option's ROI.
Here's a helpful diagram.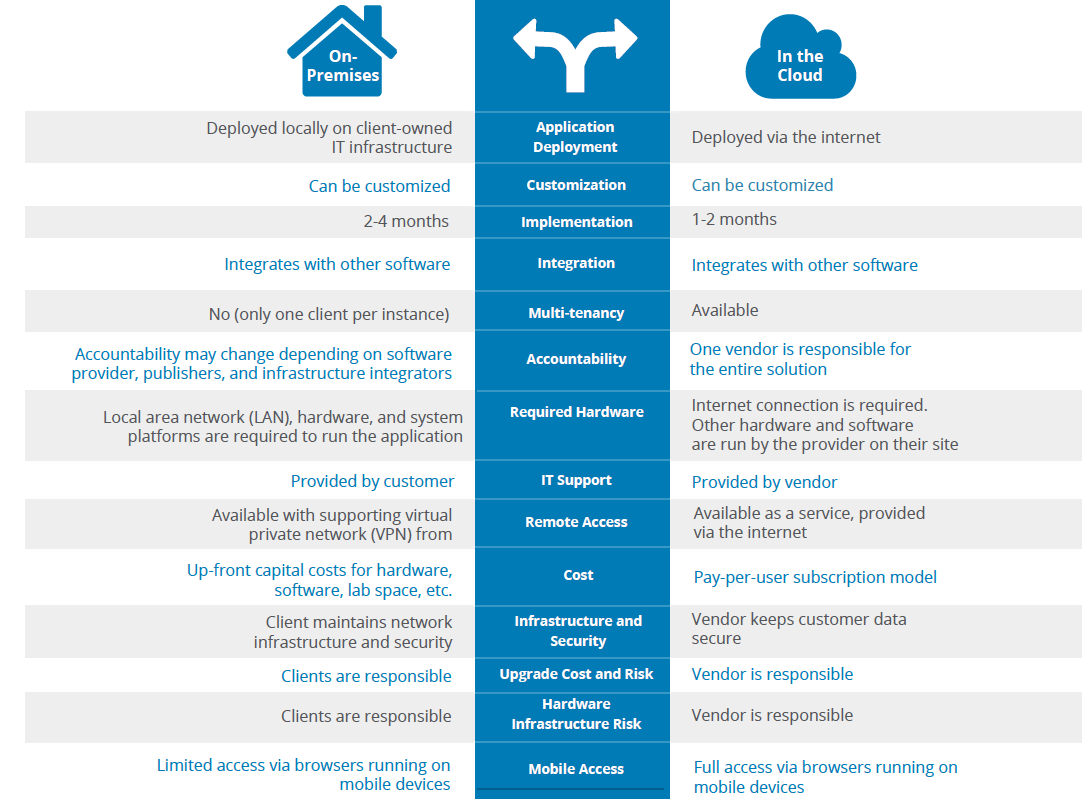 Get Our Free ERP Software Selection Guide
Download our easy-to-understand guide to dive deeper into each of the six steps above. And don't miss the Vision33 resource center at the end. Access it to explore ERP solution whitepapers, checklists, guides, brochures, and success stories!