Watch the H&S Building Supplies success story to learn how SAP Business One's all-in-one solution integrated departments and simplified the sales process.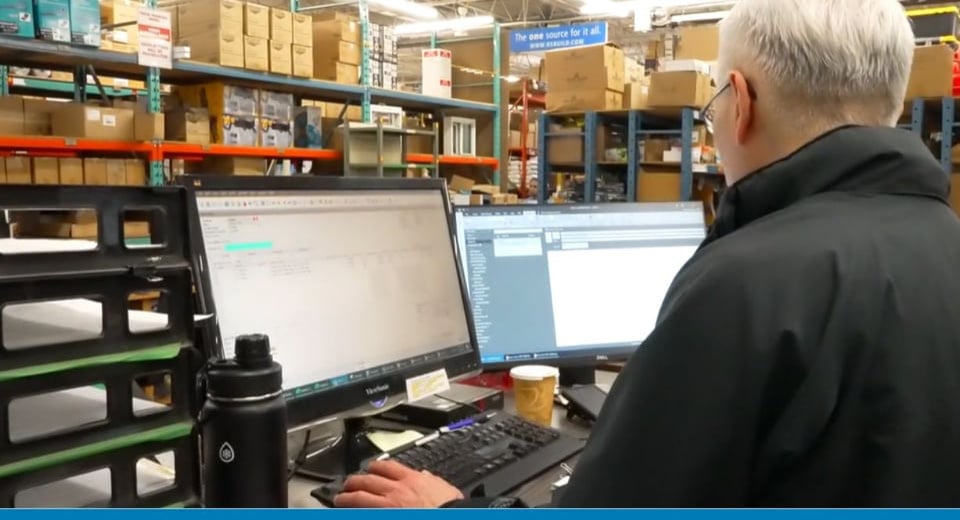 H&S Building Supplies is all about meeting the multi-unit residential sector's needs. This Ontario, Canada, maintenance supplies wholesaler is known for its superior-quality products, affordable prices, timely deliveries, product expertise, and customer service—making H&S Building Supplies the premier maintenance supplier in Ontario.
From building supplies to electrical hardware, H&S Building Supplies manages inventory, distribution, customer orders, and more. Increased sales were good for this family-owned business, but running operations became even more complex.
It was time for powerful technology that could keep departments connected and streamline processes to take H&S Building Supplies to the next level.
Disconnected Sales Processes
Because of its disconnected departments, H&S Building Supplies struggled to retrieve documents and fulfill sales orders. The company needed an enterprise resource planning (ERP) solution to improve its inventory management and supply chain and simplify its sales process.
In addition to inventory management, the supply chain, and its sales process, H&S Building Supplies wanted a system and partner to help with artificial technology and digitizing the business.
Creating Opportunities With SAP Business One
H&S Building Supplies deliberated for six months before choosing SAP Business One. The company then partnered with Vision33 to seamlessly transition from its legacy system to SAP Business One.
Because SAP Business One integrates every department, H&S Building Supplies can allocate resources more effectively to support its sales process. This robust, easy-to-use ERP solution also allowed H&S Building Supplies to integrate warehouse receiving, accounting, and put-away functions, eliminate manual processes, and access real-time data across the company for better communication between departments.
Since implementing SAP Business One, H&S Building Supplies increased sales by 60%.
Learn More About How SAP Business One Helped H&S Building Supplies
Check out the H&S Building Supplies short success story video and watch Amit Shanghavi, H&S Building Supplies's managing director, discuss how SAP Business One jumpstarted the company's digital transformation.