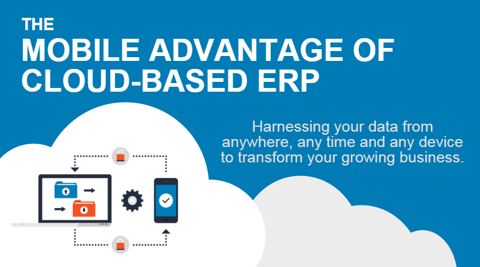 Over the past decade, we have seen how mobile technologies have transformed how and where work gets done. Businesses of varying sizes no longer associate work solely with the office and that tasks, duties and responsibilities can be worked on effectively away from their desk. As a result, many areas of the business have been impacted by the mobilization of the workforce, such as accounting, sales, HR, distribution and manufacturing.
Unfortunately, many businesses still see workforce mobility as a future trend, when in fact, the mobile workforce has many benefits ranging from increased operational efficiencies to staying ahead of the competition.
Check out the infographic below to see the benefits of having real-time access to your business data through Cloud ERP anytime, anywhere and on any device with SAP Business One Cloud powered by Amazon Web Services (AWS).