Sage Intacct's benefits include limitless reporting that gives you the flexibility to track metrics that matter and time-saving automation capabilities.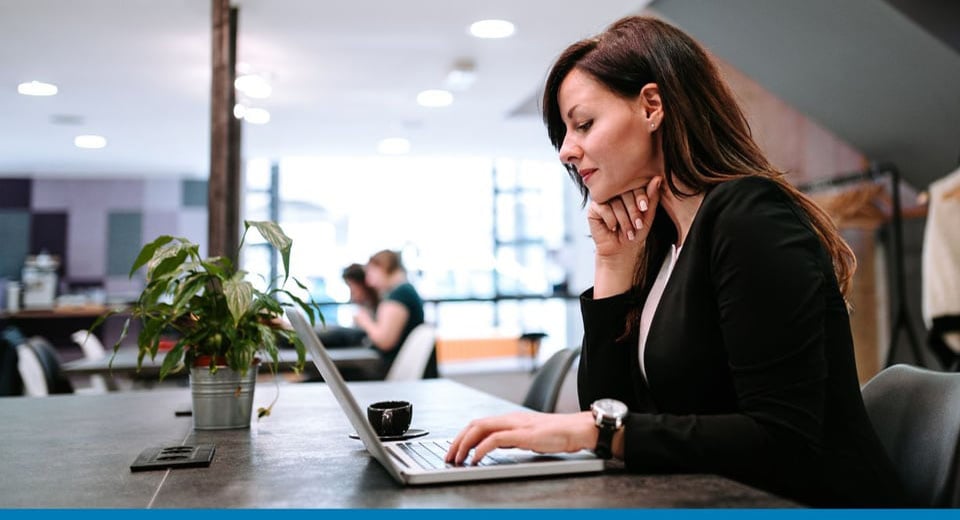 This post was updated in May 2023.
Today's finance professionals must be forward-thinking, data-driven leaders who provide business counsel and strategic direction. They need to leverage real-time information to uncover new opportunities and identify potential risks for their organizations.
Small business accounting applications like QuickBooks can't provide up-to-date information across an array of metrics and dimensions. But with an advanced reporting system like Sage Intacct, you can build the structure and extract the data you need to create, track, and report on the metrics that matter the most.
Financial and Operational Metrics
Metrics aren't one-size-fits-all. For example, a real estate investment firm may monitor assets under management, cash on cash, notes payable, and net income period to date, with tier two and tier three metrics for each.
Perhaps you use expenses, budget vs. actual, consolidated cash, days sales outstanding, and revenue per employee to track the health of your organization.
QuickBooks makes it nearly impossible to track those metrics. Data must be dumped into Excel and manipulated, which wastes time and causes mistakes. Reporting is a nightmare of manual processes that can take weeks—and when it's done, the information is already outdated.
Sage Intacct Is Different
Sage Intacct is a robust, cloud-native financial management solution that enables you to ditch the spreadsheets forever. Reporting is catered to your organization's needs and maintained in real-time. Advanced reporting tools give you flexibility to track metrics that matter, and automation is a huge time-saver—especially if you're consolidating data from multiple entities.
Sage Intacct Benefits
Reports are limitless with Intacct. The system offers over 100 basic reports, such as balance sheets, cash flow statements, and profit and loss statements. You can edit these existing reports to suit your needs or create your own from scratch.
Security is just as important as visibility. Sage Intacct's reporting comes with granular permissions that allow an administrator to grant access only when and where it's needed. Reports can be shared with everyone in the organization, specific user groups, or designated individuals with key responsibilities.
Learn More
Take just 15 minutes to watch the on-demand webinar Moving Beyond QuickBooks With Advanced Reporting to:
Understand the reports growing organizations need
Learn the signs you've outgrown QuickBooks's reporting
See an example of a QuickBooks user who moved to Sage Intacct
Watch a demo of Intacct's reporting
You'll understand why 80% of Sage Intacct customers wish they had made the change sooner.