With SAP Business ByDesign, field services organizations can transform operations with automations that unify their business to overcome challenges. Learn more.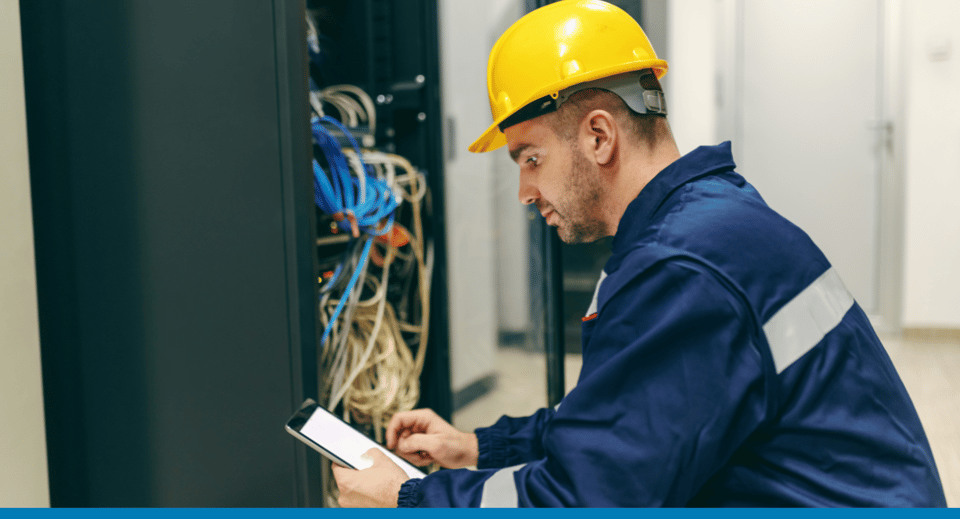 The field services industry faces unique challenges—like employees working offsite at customer locations. To meet these challenges, field services businesses need software that keeps personnel connected and the organization in sync.
That's where SAP Business ByDesign comes in.
An SAP Business ByDesign Overview
SAP Business ByDesign is an affordable, easy-to-use, cloud enterprise resource planning (ERP) solution that manages your entire business from a single unified platform. By running Business ByDesign in the cloud, employees can access critical information anywhere, anytime.
Raphael Hubner of Coresystems joined Vision33's Carl Lewis, Andrew Howell, and Greg Durrans to discuss how ERP technology helps field services organizations synchronize.
They discussed how Business ByDesign gives field services businesses:
On-demand access to real-time information

One centralized data source

Process automation that saves time and increases productivity

Powerful mobile sales

,

for on-the-go selling
Keep reading for more things SAP Business ByDesign can do.
Empower Collaboration
Business ByDesign is a powerful ERP solution that centralizes critical information and offers on-demand data access. This facilitates stronger communication between service technicians working on the go and support staff, regardless of distance.
Improve Scheduling
Scheduling installations, repairs, and follow-up appointments is like a jigsaw puzzle that the right business software solves every time. Tracking times and locations of on-the-go technicians is easier with an ERP solution that provides a transparent view of operations.
Save Time and Increase Productivity
SAP Business ByDesign eliminates manual data entry, accelerating time-consuming processes to keep your field services business moving forward. Automation helps field services technicians working on tight schedules meet customer expectations and increase productivity.
Power Mobile Sales
Business ByDesign gives field technicians the technology they need to generate invoices and manage payments onsite. Even better, Business ByDesign helps field services businesses take advantage of additional sales opportunities, adding to overall revenue.
Learn More
Watch Vision33's on-demand webinar, Your Field Service Is Only as Good as the Systems (and People) That Drive It, to hear more from our panel about how SAP Business ByDesign can help your business overcome challenges caused by disconnected systems.