Sage Intacct significantly reduces the time and effort required to perform core financial tasks. Learn how Sage Intacct could help your business today.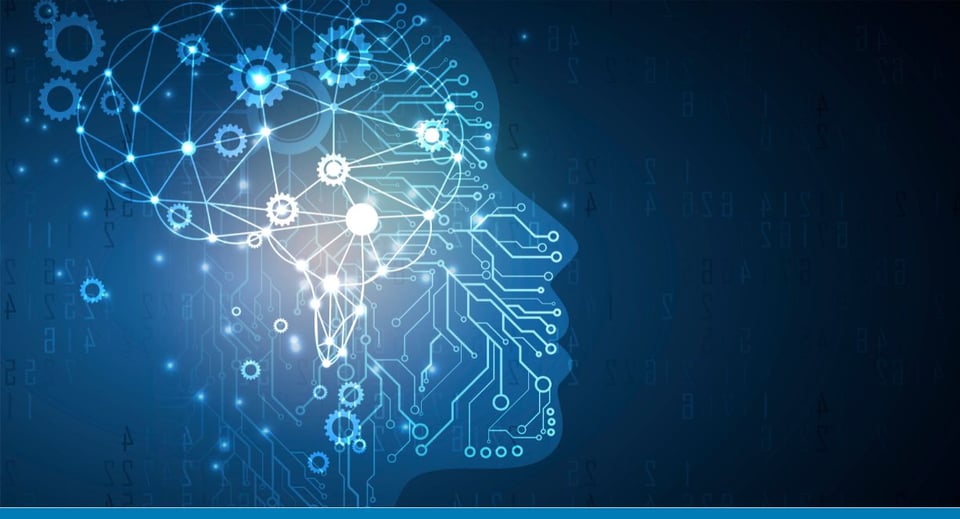 If you type "global shortage of accounting professionals" into a search engine, you'll get pages of results. The articles are recent, and they were written by reputable companies and publications.
Qualified accounting professionals are in short supply, even though the demand is there. Many organizations struggle to fill vacant accounting positions, creating strain and more work for existing staff. And with that burden, corners get cut. Mistakes happen, financial reports aren't done in time, and critical decisions are delayed—or worse, the wrong ones are made.
What's Causing the Shortage?
Many experienced accountants are reaching retirement age. These baby boomers are leaving their jobs before suitable replacements can be found.
And younger generations have a dwindling interest in pursuing accounting careers. Rather than becoming "bean counters," they may be more passionate about fast-growing jobs in technology and information security.
And between education, certification, and complex financial requirements, it's not easy to become an accounting professional.
How Can Technology Help?
Organizations that must do more with less can—thanks to today's cloud-native financial solutions and their automation and efficiency.
Several options offer robust financial management features, reporting, and analytics. But some are all-encompassing enterprise resource planning (ERP) solutions that overhaul entire operations, not just accounting software.
However, Sage Intacct is a powerful ally for organizations that need only specialized accounting tools. And Sage Intacct's embedded artificial intelligence (AI) imitates human thought, handles high complexity, and frees time for finance teams to focus on strategic, higher-value initiatives.
Here are a few ways Sage Intacct empowers organizations to streamline critical accounting and finance processes in one place—without adding headcount.
Automation
Without automation, organizations rely on repetitive, manual, and often paper-based processes—all wastes of time and resources. Physical documents get damaged or lost, and remote workers can't access them. And mistakes are a matter of when, not if.
Sage Intacct automates accounting processes like accounts payable (AP), accounts receivable (AR), data entry, bank reconciliations, multi-entity consolidations, and report generation. That means organizations can lose the paper and spreadsheet workarounds for good. Best of all, even the smallest accounting department becomes more efficient and productive.
Real-Time Information
Organizations that use entry-level accounting software, spreadsheets, or paper can't get the real-time, meaningful reports necessary to make critical decisions on the fly. And moving data between systems creates mistakes and security risks.
Sage Intacct puts robust reports at accounting teams' fingertips in seconds. Reports are limitless with Sage Intacct—the system offers over 100 basic reports, including balance sheets, cash flow statements, and profit and loss statements. Employees can also customize reports or create them from scratch to meet specific needs.
Additionally, Sage Intacct's customizable financial dashboards provide an instant view of an organization's current operational state. Performance cards display easy-to-understand charts, graphs, and reports that can be tailored to each user's role and needs. Critical metrics are easy to see and understand, and drill-down capabilities reveal the how and why.
Integration
Organizations with disconnected systems waste time and make mistakes with duplicate data entry. Many cloud-based financial solutions integrate with other software platforms, but the customization required can be time-consuming and costly.
However, Sage Intacct's open application programming interface (API) and true cloud integration strategy allow easy connections with other mission-critical software like payroll, budgeting, and customer relationship management (CRM). These vital connections eliminate repetitive data entry and empower accounting teams to work smarter.
Flexibility
Can an organization operate with a small accounting team even as the organization grows and becomes more complex? Yes. Sage Intacct scales with organizations to accommodate changing requirements without compromising efficiency. Whether an organization adds new entities or must comply with new regulations, Sage Intacct easily adapts.
Sage Intacct's automatic quarterly updates ensure the platform is always up to date and functioning optimally. These over-the-air updates are included in the subscription price and don't disrupt operations. By eliminating the need for expensive software upgrades or infrastructure investments, organizations can do more with existing resources.
Watch Sage Intacct in Action
Sage Intacct addresses the global shortage of accounting professionals by significantly reducing the time and effort required to perform core financial tasks. It automates processes, boosts efficiency, ensures accuracy, drives data-driven decisions, and scales to meet changing needs.
Additionally, Sage Intacct provides extensive training resources, certifications, and an expert community so accounting professionals can enhance their skills and knowledge.
Let our implementation specialists show you Sage Intacct. Vision33 is an award-winning Sage Intacct partner with hundreds of successful implementations. We put Sage Intacct on display during a live demo every Friday, and we'd love for you to join us.
You need only 45 minutes to see it in action and get answers to your questions. Sign up for a session below!