Read about research focused on the importance of automating financial processes, including reporting, the close, and performance metrics calculations.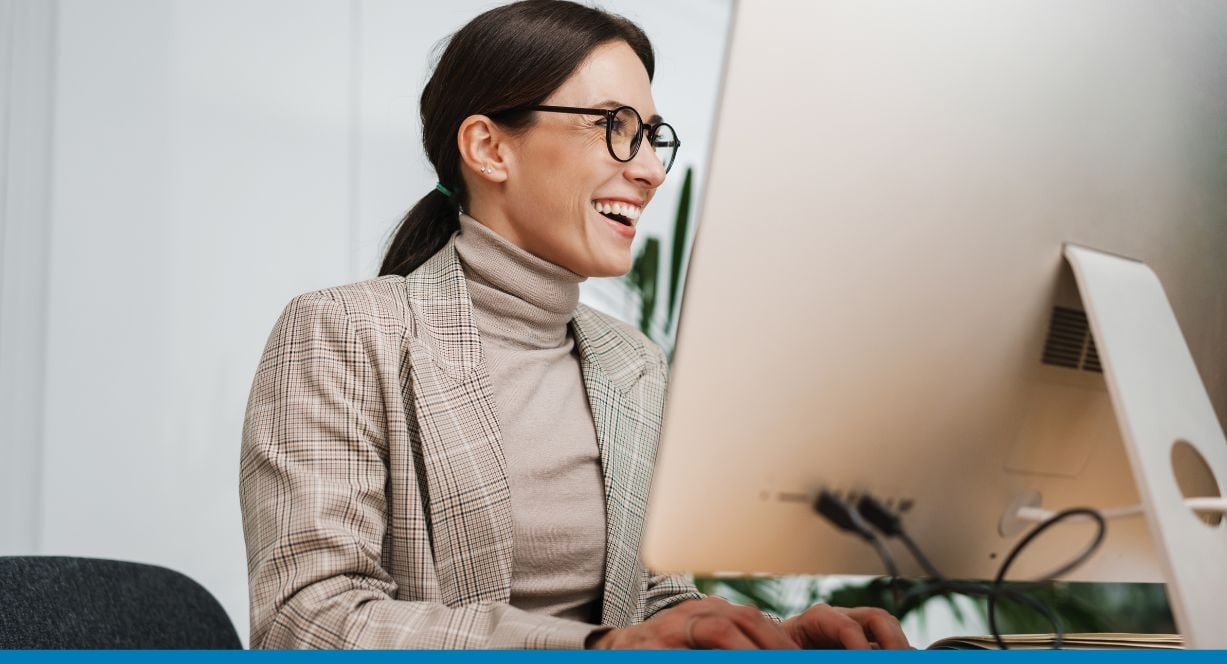 This post was updated in April 2023.
SaaS companies enjoy long-term customer relationships versus one-off transactions. And to nurture those relationships, SaaS FinOps teams must minimize inefficient processes and leverage modern cloud-based financial solutions like Sage Intacct to save time.
Sage Intacct, The SaaS CFO, and RevOps Squared conducted research to benchmark how SaaS companies manage the financial reporting process. The 250 companies surveyed vary in size, annual contract value, industry, and location. Participants included C-level executives, senior vice presidents, vice presidents, and director-level employees across core finance department functions.
The research focused on financial processes, including reporting, the financial close, and performance metrics calculations. The results uncovered several critical insights.
Here are four key takeaways.
Automation Is Critical
Issuing and processing invoices, tracking budgets, and creating reports are time-draining finance tasks. The survey showed four of the top five financial management reports are created primarily with spreadsheets.
Spreadsheets are dangerous places to manipulate data. They lead to expensive mistakes and outdated information. And without a trusted, single source of the truth, management can't make critical decisions to shape SaaS companies' futures.
By automating financial processes with Sage Intacct, you can significantly reduce close days, increase agility, lower costs, improve productivity, reduce delays, minimize errors, and give your team more time to focus on the bigger picture.
Metrics Matter
Fast-growing SaaS companies must track financial key performance indicators (KPIs) such as churn, customer lifetime value (CLTV), customer acquisition cost (CAC), committed monthly recurring revenue (CMRR), and annual or monthly recurring revenue (ARR or MRR). Tracking the right metrics is critical to identifying and correcting the processes wasting your time, resources, and money and ensuring your operating model's long-term sustainability.
Sage Intacct provides real-time SaaS metrics that go beyond GAAP financials to include operational metrics, allowing you to evaluate your company's financial health, measure the effectiveness of your efforts, and make strategic decisions about the future.
Process Challenges That Delay the Close Must Be Eliminated
A long, tedious close process leads to unhappy team members and uncertain decisions. Many SaaS companies experience delayed closes due to time-consuming manual processes, data across multiple platforms, and decentralized payables.
SaaS companies that use cloud-based financial management solutions like Sage Intacct reduce their close from 14 days to 5 or fewer, replace manual order entry with automated invoicing to process over 500 invoices per month, and calculate ASC606/IFRS 15 revenue recognition at the push of a button.
A Powerful FinOps Tech Stack Is a Must
Savvy SaaS company owners are building their finance tech components in one stack to increase operational efficiencies. Seamlessly integrated systems significantly decrease human error and support better financial decisions. Integration that provides real-time data flow from customer relationship management (CRM) to the financial management system is critical to fulfilling customer-centric goals and keeping sales and finance teams aligned.
Learn More
To read more survey insights and recommendations, download your complimentary copy of our SaaS CFO Guide to FinOps Efficiency eBook below.