Sage Intacct's cloud financials offer fast implementation, world-class security, and a lower cost of ownership, so it's easier than ever to embrace change.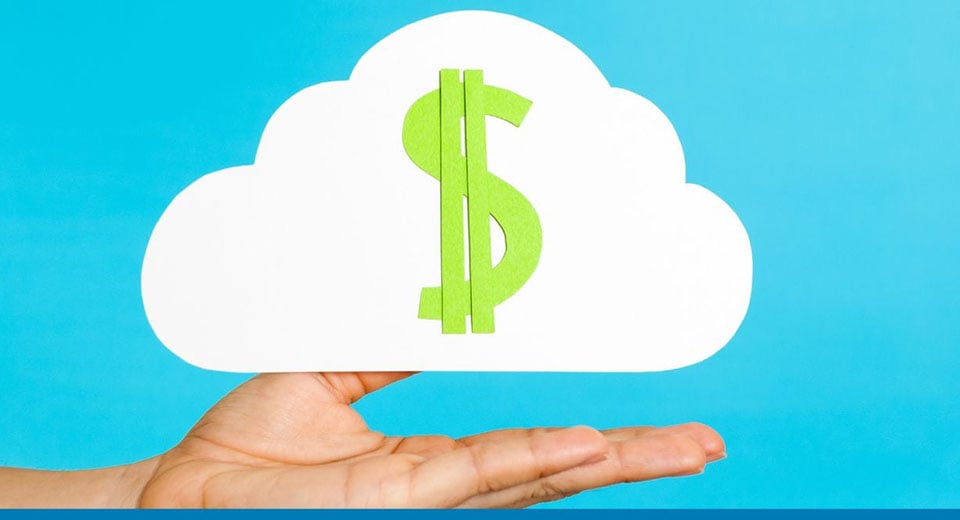 As your business grows and becomes more complex in a fast-paced, digital world, challenges can outweigh victories.
The small business accounting application you've used since day one does the trick for accounts payable and accounts receivable—but it doesn't deliver real-time information, enable deep financial and operational insights, or help you make the right decisions.
If you're considering a newer version of your entry-level software or evaluating a different on-premises solution, look to the cloud instead.
Here are seven reasons to move to cloud financials.
Agility
Today's businesses must remain agile to seize new opportunities and quickly respond to challenges like fluctuating economic conditions.
Disjointed processes and cumbersome software don't easily adapt to new requirements. Legacy software can't be altered without IT intervention. Reports can't be updated to track new metrics. And manual processes can't be changed without disruption and risk.
A modern cloud financial management solution offers the flexibility to adapt when it's most needed. Finance staff can easily reconfigure workflows and data points without involving IT.
Multi-step processes become streamlined through automation. Point-and-click menus empower finance staff to customize reports and dashboards so new cost centers, revenue streams, and other metrics can quickly and easily be tracked and analyzed.
On-Demand Information
Businesses need clear visibility into financials to control spending and make confident decisions on the fly. But when finance is isolated in its own functional silo, decisions get delayed—or the wrong ones get made.
When financials run in the cloud, real-time data is available anytime, anywhere, on any device. And because financials can be combined with operational data and business metrics, you'll always have an accurate picture of your business's performance.
"I already told the 2025 Host Society, 'This will be a walk in the park for you guys.' Their finance director is getting an awesome operating system." - Kelly-Ann Paul, president and CEO of the Canada Games Council (a Vision33 customer)
No More Spreadsheets
Small business accounting applications often force risky workarounds like paper-based processes and spreadsheet consolidations. Documents get lost, formulas break, you make expensive mistakes, and productivity goes down the drain.
The right cloud financial management solution seamlessly integrates with other business applications like customer relationship management (CRM) and eCommerce. When everything is connected, data flows directly into the financial system for end-to-end processing, manipulation, and analysis.
Integration eliminates duplicate data entry, saves time, reduces human error, and banishes the spreadsheets.
Automation
If you can automate something, why would you do it manually?
Business process automation will soon be a necessity. And the promise of automation is excellent—it saves time and money, increases efficiencies, ensures accuracy, and enables businesses to do more with less.
A cloud financial management solution automates functions such as timesheets, expense claims, and billing—and helps your business go paperless.
Self-Service
Meaningful reports are critical for decision-making. However, many small business accounting applications require specialized expertise to create or customize reports, turning the finance department into a bottleneck.
Self-service access to robust reports and user-friendly editing tools are hallmarks of cloud financial management solutions. An access management infrastructure allows you to control who can create reports and the data they're authorized to view.
"We have many stakeholders to whom we regularly report. Sage Intacct lets us use a matrix of dimension fields to easily generate reports for professional presentation in the manner we require." - Janis Swantee, Accounting Operations manager at eDNAtec (a Vision33 customer)
Fast Answers
We're all trying to make the most of the workday, and we don't want to wait for answers. Integration and automation form the foundation of on-demand information—but collaboration completes the picture.
A cloud financial management solution fosters online collaboration, so conversations occur in the context of their transactions and documents. Team members have the information they need to answer questions, identify issues, and resolve them quickly and accurately.
Strategy
In today's digitally connected world, businesses can't just investigate the past. They must efficiently operate in the present and properly plan for the future to stay competitive.
By moving financials to the cloud, businesses free up resources and leverage real-time information. Finance teams spend less time on administrative tasks and more time on strategy, innovation, and growth.
Learn More
Today's cloud financial management solutions offer fast implementation, world-class security, and a lower total cost of ownership—so it's never been easier to embrace and facilitate positive change for your business.
Download our free eBook to learn more and see growing businesses like yours that run Sage Intacct. Built for finance by finance, Intacct is the first and only financial application preferred by the American Institute of Certified Public Accountants (AICPA). Intacct is also ranked #1 in customer satisfaction on G2, a third-party software review site.