Here are 7 reasons your business should move to cloud financials and why accounting solution Sage Intacct may be a perfect fit.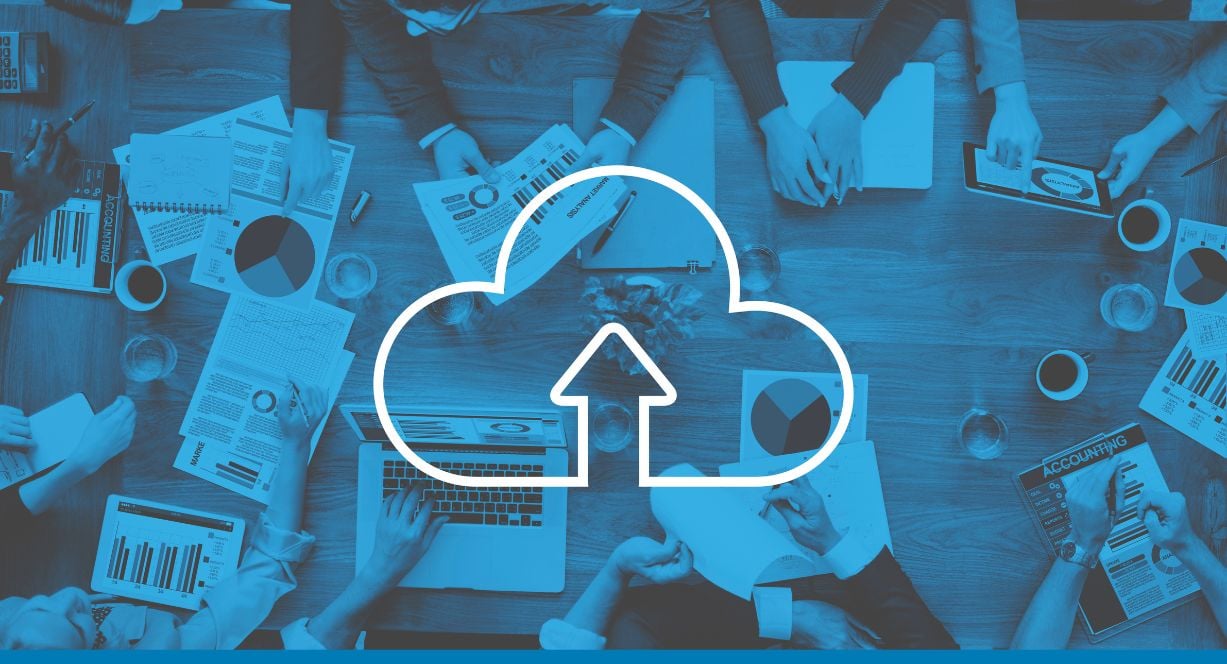 Organizations in every industry operate in an "always-on" digital world where results are expected on demand. Your organization's financial system must provide complete visibility and real-time data for smart, confident decisions. Budgets and plans must be available for your executive team on the fly, and answers to financial questions should be available in seconds.
None of this is possible if your organization uses a small business accounting application. These systems can't support meaningful growth, and their manual processes and spreadsheets waste valuable time and lead to expensive mistakes. Often, spreadsheet data is outdated by the time you present it.
Many organizations are moving to modern cloud-based financial solutions. Here are seven reasons your organization should consider moving to cloud financials and how Sage Intacct may be a perfect fit.
You Can't Afford to Put Off Change
That small business accounting application was perfect when you were a startup. Now, you're wasting time and money trying to make it work as your organization grows—purchasing additional modules, creating workarounds, and involving IT staff. But after all that effort, you're left with a clunky system that can't adapt to new requirements, lacks robust financial capabilities, and is impossible to integrate with other applications.
A cloud financial system implements change at lightning speed and offers easy-to-configure workflows and data points, allowing you to reallocate time to focus on innovation and growth and making your organization more agile.
You Need a Clear View of Daily Financial Operations
It's impossible to effectively control spending or margins if you don't have a clear financial view of daily operations.
When you run your financials in the cloud, you can access real-time data anywhere, anytime, and from any device. You can define and apply metrics, including tracking individual assets or projects. And finance becomes part of the larger business context, providing an accurate view of business performance.
Paper Processes and Spreadsheets Cost Time and Money
Although you think updating and automating your financial processes will be expensive and time-consuming, your current system is racking up hidden costs by relying on error-prone, paper-based processes and endless spreadsheets.
A cloud financial system allows you to ditch the spreadsheets and seamlessly integrates with your mission-critical business applications, such as customer relationship management (CRM) and eCommerce. Connecting your data provides a cost-effective, cohesive view of core financial and business metrics.
Cloud Financial Automation Improves Efficiency and Accuracy
In today's fast-paced business environment, you can't pass paper forms and documents around to get things done. Tedious data entry, copying, faxing, and storing paper files results in complicated, time-draining audit trails. Going paperless saves money, streamlines processes, and improves efficiencies.
A single solution that easily integrates with other cloud-based systems can automate functions like timesheets, expenses, and billing. Your team can quickly perform these functions from their mobile devices, regardless of their location.
Self-Service Access Lets You Do More
It's difficult to create custom reports in small business accounting applications. There may be only one person who can, leading to a slowdown in the availability of critical financial information.
Cloud financials offer self-service access to reports and intuitive editing tools, enabling finance teams to create reports with ease and give them to other team members. A secure access management infrastructure allows you to control who has access to create reports and which data they're authorized to view.
You Need Answers Faster
Sometimes our patience wears thin while we wait for answers. Effective communication and prompt reactions are vital for business growth.
Cloud-based financial solutions foster online collaboration, so conversations occur in the context of their transactions and documents. People have the information they need to answer questions and resolve issues quickly and accurately.
You Should Be a Data-Driven, Strategic Thinker
You must be on top of your game for your organization to thrive. Challenges and new opportunities can pop up at any time, requiring you to change direction. Your finance team plays a significant role in your organization's overall strategy, which means they need more time to focus on the bigger picture.
Shifting to cloud financials will simplify, streamline, and automate essential financial processes. With reduced administrative tasks, real-time reporting, and accurate business metrics, decision-makers can focus on timely, well-informed strategic analysis and planning.
Learn More
Your organization can embrace and facilitate positive change with Sage Intacct, a powerful, flexible financial solution built on a true cloud foundation.
To learn more, download the whitepaper below.