Sage Intacct users love the things they do—and, more importantly, see—with dashboards. Learn more about the many benefits of Sage Intacct dashboards.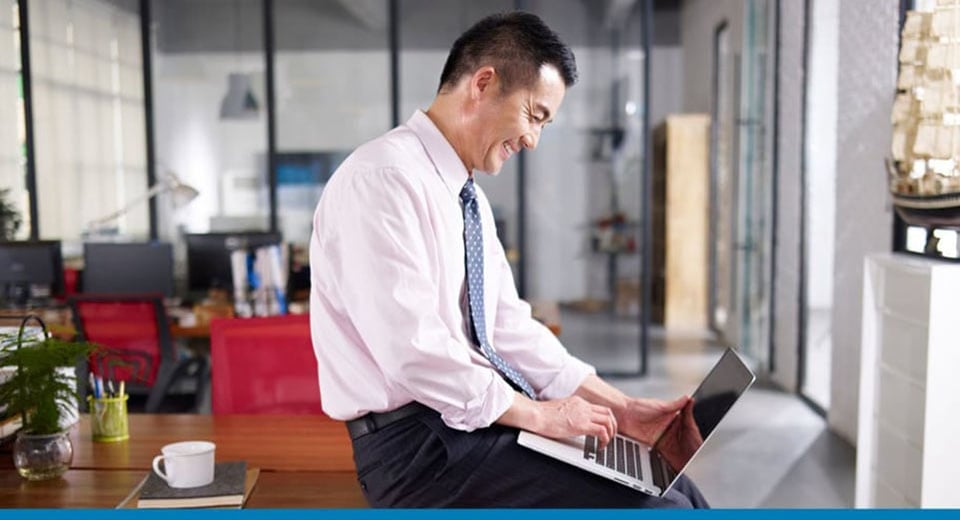 This post was updated in August 2023.
Does your accounting solution excite you?
If you use entry-level software, you're probably unimpressed with its capabilities. You can't conjure up insights on demand or analyze the metrics that matter to your organization.
When it's time to scrutinize data, you jump from report to report, trying to answer your executive team's questions.
You shuffle between balance statements, cash flow statements, and ad-hoc sales reports in a feeble attempt to make sense of the information.
You dump data into Excel and crunch the numbers, but by the time you cobble together a lackluster presentation, the information is out of date.
What is a Sage Intacct Accounting Software?
Sage Intacct provides a modern Cloud-based enterprise resource planning software solution for accounting and finance needs.
Among its many proficiencies, Sage Intacct provides effective modules for financial needs like cash management, accounts receivable, accounts payable, order entry, purchasing information, and reporting data.
What is a Sage Intacct Dashboard?
A Sage Intacct dashboard is an interface that shows detailed reports and metrics for businesses in real-time. A Sage Intacct dashboard reveals a series of calendars, graphics, and relevant news or custom reports that are easily accessible.
The Sage Intacct Difference
You deserve better. You need to see up-to-the-second data in one place and analyze it on the fly.
That's where Sage Intacct dashboards come in.
Sage Intacct users are excited by dashboards. They love the things they do—and, more importantly, see—with dashboards.
Sage Intacct's dashboards gather reports, charts, and metrics into a single view, giving you all the critical information you need for any task.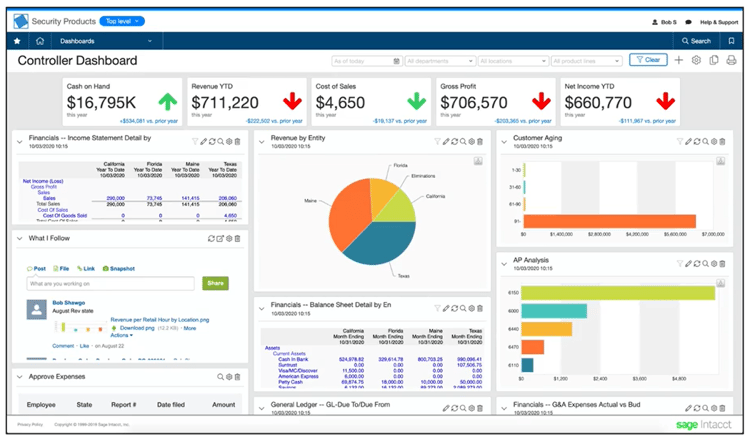 Sage Intacct's dashboards are role-based and customizable, so you can create your own to see the reports and metrics that matter to you.
When you understand the relationships between business activities, you're empowered to think more strategically and make better decisions.
See Sage Intacct Dashboards in Action
We've only reached the tip of the iceberg. Put your spreadsheets aside and watch our 20-minute webinar, Insights on Demand: Serve Up Metrics That Matter With Role-Based Dashboards.
Get a sneak peek at Sage Intacct's dashboards and see how easy it is to:
Switch between multiple dashboards
Look at the same dashboard in different entities
Filter dashboards
Drill down to see the numbers that make up performance card metrics
Modify charts in dashboards
Drill into the transactions behind reports
Create permissions, so only the right people have access to dashboards
It's time to get excited about finance and accounting. See how Sage Intacct dashboards function as tools to accelerate and inform the work of humans. Access the webinar below!