Sage 50 users experiencing growth should consider taking flight to the cloud with Sage Intacct. Learn why with these key accounting and finance trends.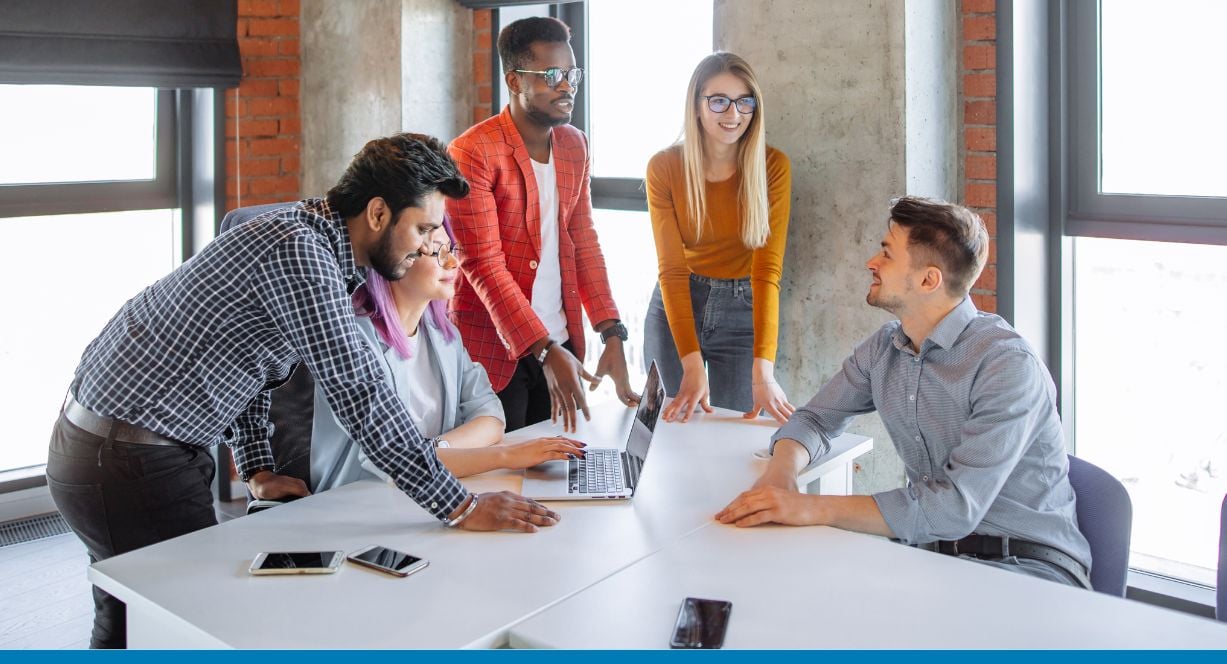 Sage 50 users, take note.
Sage Intacct spoke with customers, partners, and industry thought leaders to learn how they're approaching the new year. These conversations revealed five finance trends that will directly affect your organization.
Here's what you need to know.
The Cloud Is a Big Deal
Remote work has become the norm. Finance professionals are investing in robust cloud-based accounting solutions like Sage Intacct to access real-time information anywhere, anytime, from any device.
The cloud keeps employees connected, fosters collaboration, boosts productivity, and protects data from cybersecurity threats.
Automation Is a No-Brainer
Why would you spend time on routine accounting tasks like accounts payable (AP) and accounts receivable (AR) when you can automate them? Automation eliminates human error and gives you more time to focus on big-picture, revenue-generating activities. And with talent and staffing a sticking point for many organizations, automation empowers financial teams to make the most of their current staff.
With Sage Intacct, daily accounting activities are just the beginning of automation. Imagine how much easier your job would be with intelligent general ledgers and error detection that eliminate inaccuracies and automate consolidations. If your organization has multiple entities, Intacct performs currency conversions and allows you to consolidate hundreds of entities in minutes.
Paperless Finance Is a Reality
Widespread remote and hybrid work are driving us to digital processes. It's not always possible to be in the office to write checks, get approval signatures, and perform other manual tasks. And while we're not all the way there, paper is slowly vanishing.
Sage Intacct automates purchase order entry and workflows, vendor payments, subscription billing, revenue recognition, and much more—making paperless finance a reality.
Digital Transformation Is a Priority
Investing in a modern financial management solution like Sage Intacct is a significant leap forward in a digital transformation journey. The simplest definition of digital transformation—making your business run better with technology—sums up how Intacct can benefit professional services firms, non-profit organizations, SaaS companies, financial services firms, and more.
At a granular level, digital transformation for your finance team means automating labor-intensive tasks like AR, AP, and invoice management.
Learn More
Sage 50 is a reliable on-premises solution, and some organizations never need other software.
However, if your organization is experiencing exciting growth and becoming more complex, it's time to consider taking flight to the cloud with Sage Intacct. Intacct is quick to implement, easy to use, and affordable—and keeps you in the same trusted family of products.
Download our free eBook, Five Accounting and Finance Trends in 2022: Highlights for Sage 50 Customers, to learn more.