To help you decide if your business is ready to switch, we've highlighted 4 signs you've outgrown Sage 50 and the benefits you'll realize with Sage Intacct.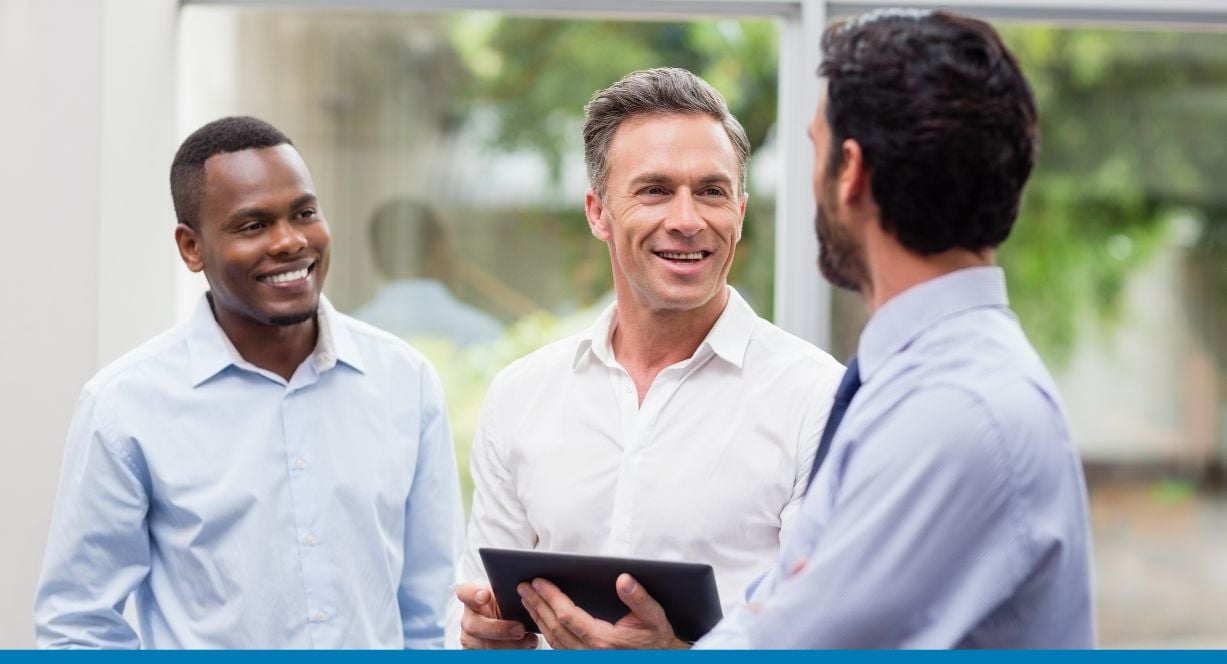 Sage 50 is a reliable on-premises solution from a trusted brand. Innovation, entrepreneurial spirit, and accelerating customer success drive everything Sage does.
Some organizations will never need more than Sage 50. Others will find that Sage 50 can't handle their increasing complexity, such as multiple entities. These fast-growing organizations choose Sage Intacct to harness the power of a modern cloud-based solution while staying in the Sage family.
To help you decide if your business is ready for the switch, we've highlighted four signs you're outgrowing Sage 50—and the benefits you'll realize with Sage Intacct.
You Do Most of Your Reporting in Excel
Copying, pasting, and manipulating data in spreadsheets is time-consuming and error-prone. In addition, your coworkers are working on their own reports—and without a central reporting source, that's too many cooks in the Excel kitchen, leading to broken formulas and confusion. Worse, when your executive team requests reports, everyone presents different numbers.
Sage Intacct's multi-dimensional, customizable reporting delivers reliable, up-to-the-second data so you can be confident in the information you're presenting and use it to make better decisions faster.
Manual Processes Are a Drag
Are your accounts payable (AP) and accounts receivable (AR) approvals dragged out because you're printing documents and chasing people around the office for signatures? Is your days sales outstanding (DSO) ballooning because you're manually generating a high volume of invoices?
Sage Intacct automates AP and AR, increasing efficiency by up to 90%. Organizations that use Intacct cut their DSO by 30-60% and increase cash flow. They also grow revenue by two to four times with little or no added financial headcount.
Multiple Entities Are Headaches
Even if your organization currently operates as a single entity, chances are you'll add entities as you grow. With Sage 50, adding a new entity feels like a reimplementation. And complex consolidations lead to a lengthy close.
Thanks to Sage Intacct's streamlined multi-entity management, you can consolidate in minutes, not days, and close the books up to 80% faster. Creating a new entity is quick and easy, and the system even automates currency conversions.
On-Premises Isn't Ideal
Because Sage 50 is an on-premises solution, remote access is difficult and unreliable—an inconvenience you can't afford in today's hybrid working environment. Even if your team is in the office, logging in and out of different instances of the system is a pain, and you risk losing data during upgrades.
The cloud changes everything. Sage Intacct users enjoy anytime, anywhere, any device access. Automatic, feature-rich updates run behind the scenes without disrupting operations. And Intacct's open application programming interface (API) enables seamless integration with your other critical business applications.
The Nuts and Bolts of Calculating Your Savings With Sage Intacct
After graduating to Sage Intacct, one Sage 50 customer saved 850 hours per year with AP and reporting automation. Another slashed their close by 30 hours per month and achieved payback on their Intacct subscription in fewer than four months.
Want to find out how much your organization can save by switching to Intacct?
Watch our free on-demand webinar, Practical Steps to Evaluating Your Software ROI. See what organizations like yours say about the time and money they saved with Intacct, and quickly calculate your potential return on investment with two easy-to-read charts.