Learn how to achieve non-profit digital transformation with Sage Intacct to save time, leverage real-time data, and drive greater mission impact.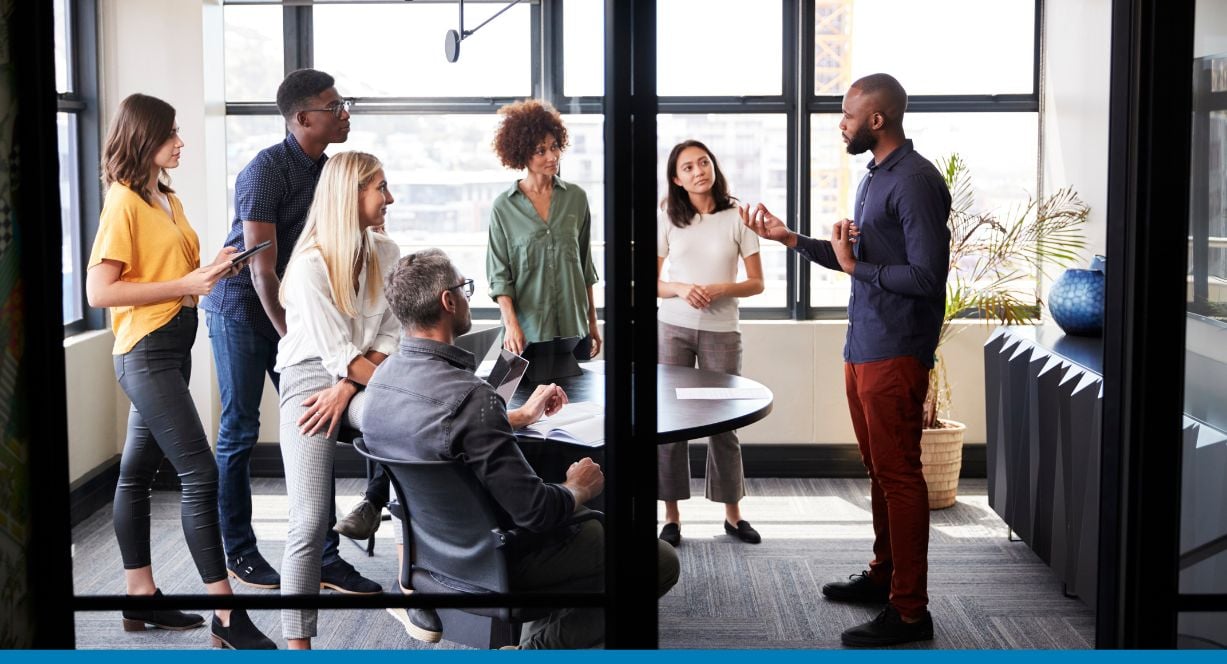 This post was updated in March 2023.
As the leader of a non-profit organization, you understand the value of public trust. You protect your organization's resources and put them to good use to ensure mission success. But in an increasingly digital age, non-profits must overhaul archaic, paper-based processes to achieve better stewardship.
You can't rely on entry-level software that only provides financial reports that look backward. Instead, you need real-time data to make confident decisions and get instant answers to questions.
Rather than disconnected business applications, you need an integrated system that eliminates repetitive data entry and provides better visibility.
And if spreadsheets are your go-to workarounds, you'll benefit from blended financial and statistical metrics on a single screen.
Moving from legacy software to a cloud-native financial management solution like Sage Intacct is an ideal first step in your non-profit's digital transformation.
And while it may sound overwhelming, it's not—digital transformation is simply adopting new—or modifying existing—technology to make your business run better.
Non-profit organizations enjoy many benefits from digital finance transformations. By automating back-office functions like payables and receivables, finance leaders have more time to focus on strategy and leverage real-time data to drive greater mission impact.
With Sage Intacct, you can achieve digital finance transformation through four steps.
Adopt an Easier, More Flexible Chart of Accounts
Your chart of accounts forms the framework for storing all your financial information and transactions, affecting everything from data entry to financial reporting. Most small business accounting applications have complicated charts of accounts, leaving you with a jumble of confusing account codes.
Sage Intacct allows you to set up primary natural account codes, including assets, liabilities, net assets, revenues, and expenses, and "tag" transactions with dimensional attributes such as location, fund, grant, ministry, program, or outcome. This easy-to-understand chart of accounts structure reduces the number of account codes and saves time.
Go Beyond GAAP Data to See the Bigger Picture
Your non-profit's mission success requires more than scrutinizing income statements and balance sheets. You also need to keep a sharp eye on the statistical metrics that drive your organization. That information may include headcount from your human resource management software (HRMS) or donations from your customer relationship management (CRM) system.
A dashboard within Sage Intacct gives you a real-time view of financial and budget metrics and non-GAAP metrics like program and fundraising efficiency. By pairing GAAP financial data with non-GAAP statistical data, you can spot trends and improve outcomes.
Integrate Data for Better Visibility
Sage Intacct recently surveyed non-profit finance leaders about their biggest pain points. The results revealed one of the biggest frustrations is disconnected systems that lack data integration. If you don't have this vital connection, you need to manually research, enter, re-enter, and verify data that lives in multiple locations.
With Sage Intacct, all your data—not just your financials—is in one place. Donor, planning, payroll, and any other data you need for fast reporting and analysis is at your fingertips. An open application programming interface (API) makes integrating with your other mission-critical business applications a breeze. With full integration, you save hours of time and leverage integrated data sets for sound decision-making.
Automate Manual Processes to Increase Efficiencies
If your daily tasks involve a forest's worth of paper, automating manual processes will significantly increase your productivity, allow you to do more without increasing headcount, and keep your focus on mission success.
Sage Intacct customizes transaction and approval workflows to eliminate tedious, redundant data entry and automatically routes and tracks digital approval signoffs on transactions. And by seamlessly integrating Intacct with your other systems, you can automate additional workflows for payroll, accounts payable, accounts receivable, expenses, and more. Automated reporting saves time and gives your executives, board of directors, and funders accurate and timely information.
Learn More About Greater Non-Profit Stewardship
Download Vision33's free eBook below to learn more about achieving greater non-profit stewardship with digital finance transformation and Sage Intacct. See what non-profits like yours say about true cloud management technology and access links to additional resources.