CFOs can use SaaS metrics from Sage Intacct to reexamine their approach to align with changing market conditions. Here are four areas to focus on.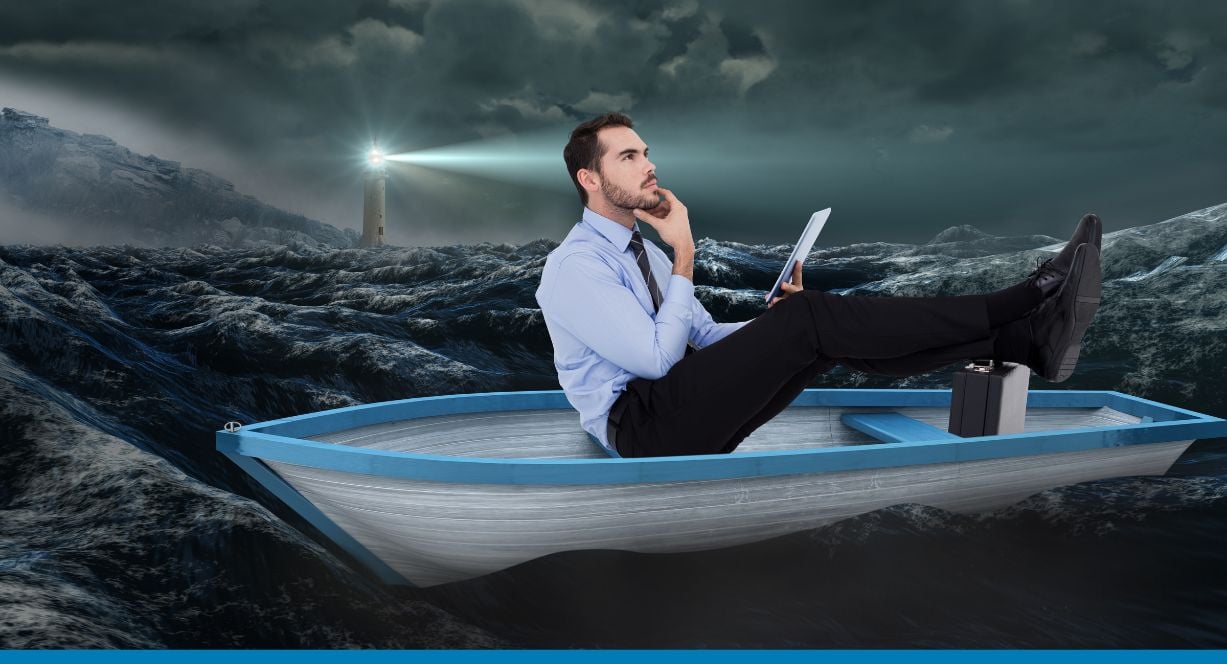 Uncertain times reveal new opportunities.
There's been a downturn in American financial markets—but rather than panic, subscription business CFOs can successfully navigate the storm.
Now is the time to take a deep dive into your SaaS metrics. Valuations and investor expectations have changed for early-stage SaaS businesses. CFOs can seize the opportunity to reexamine their approach and ensure it aligns with changing market conditions.
Here are four areas to focus on.
Prioritize Your Existing Customers
This isn't a defense strategy; it's a different kind of offense approach.
It's easier, less time-consuming, and cheaper to keep your existing customers happy than chase new ones—and not just during turbulent times.
While this may seem like a passive move, it's actually an active business move that contributes to your bottom line.
Your subscription upsells and upgrades are essential data points because they provide critical sources of revenue when churn is likely high and new subscriber numbers are likely low.
A complete SaaS finance tech stack is a great way to monitor and improve the situation.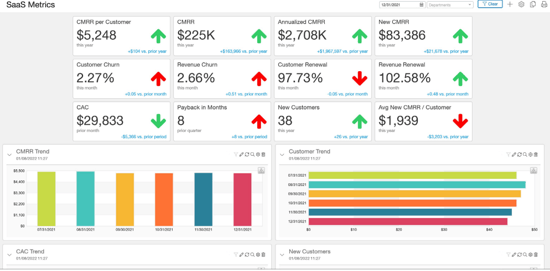 Ensure Optimum Sales Rep Performance
The best way to do this is by obtaining hard data on key performance areas.
Examine:
Each sales rep's deal size and flow
Whether sales reps are hitting their monthly goals
How resilient sales reps are after a difficult quarter
Consider implementing plans to further motivate top performers. Examples are higher commissions and quarterly competitions with prizes.
Look at Net Revenue Retention
Net revenue retention (NRR) for different customer types and product segments is a vital defense metric.
NRR helps you objectively identify your most profitable customers and products so you can devote more time and resources to them.
If you ignore your NRR, you could throw time and money at ideas that will never gain steam.
Watch Out for Burning Cash
Your cash burn rate (CBR) is the best way to be more strategic with your cash flow and how you track it.
During economic boom times, most businesses have a growth-oriented mindset about cash flow. But during a market downturn, businesses must be conservative about their cash.
One way to achieve this is with automation. A modern, cloud-native financial management solution like Sage Intacct automates SaaS accounting and saves significant time and money.
You can also shift to fixed expenses to bring much-needed predictability to your balance sheet during unpredictable times.
Learn More
Download our free eBook, Navigating the Market Downturn With Better SaaS Metrics, to learn more about the four metrics discussed above.