Why is eCommerce so difficult? Here are three of the most common eCommerce challenges - and what you can do to overcome them. Get answers here.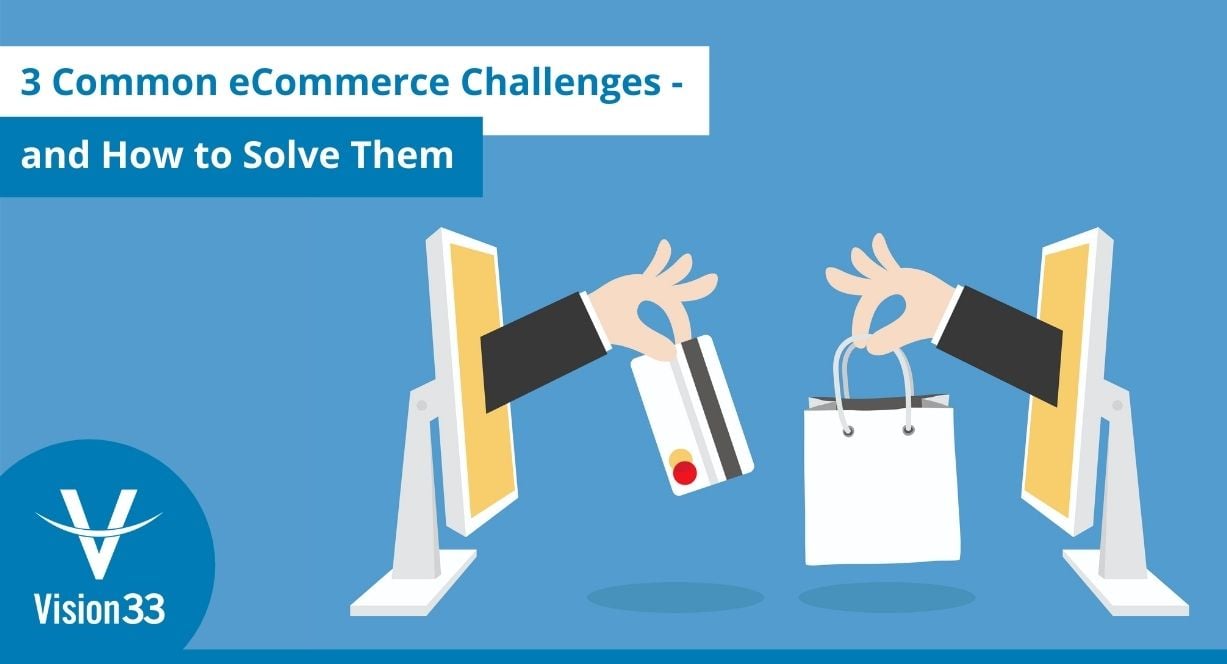 The pandemic created an urgent need for eCommerce, and many businesses have successfully transitioned to selling online. However, eCommerce can be daunting for organizations used to doing business offline, especially since an eCommerce platform doesn't guarantee ease of use.
Why is eCommerce so difficult? Here are three of the most common challenges – and how to overcome them.
Order Tracking
Tracking online orders can be challenging, especially if you experience an uptick in volume. And with multiple SKUs to monitor, managing orders from placement through delivery is difficult and time-consuming. If orders get lost in the system or the wrong items get shipped, you might not realize it until a customer complains.
A Lack of Integration
Your eCommerce platform involves a lot of data and transactions that need to move into an accounting or enterprise resource planning (ERP) solution. This can be problematic because transforming the data requires workflows, time, and manpower. Repetitive, manual data entry and copying and pasting between systems inevitably lead to expensive mistakes.
You Don't Have an eCommerce Platform
You may be reluctant to adopt eCommerce for multiple reasons – you don't like change, you think it's too expensive or time-consuming, or you don't know where to start. However, eCommerce is a great starting point for digital transformation.
Solving eCommerce Challenges With Digital Transformation
Undergoing a digital transformation will make eCommerce much easier. And while it sounds overwhelming, digital transformation is simply making your business run better by creating new – or modifying existing – processes using technology.
Digital transformation occurs one small step at a time. Start by identifying your business's biggest pain point and finding technology that can simplify, streamline, automate, or integrate your processes to relieve it. Then move on to the next pain point.
Start Here
Digital transformation doesn't have to be complicated, expensive, or disruptive to your operations. It can be simply starting with one pain point, the one thing that causes the most headaches, and following up with "what can I automate or integrate to make this process easier". To learn more about it and how it can overcome common eCommerce challenges, visit the resource page below for blogs, customer success videos, on-demand webinars and demos, eBooks, and more.
Related Blog Posts
Top 5 Finance and Accounting Challenges - And How to Solve Them
3 Common Bill of Materials Challenges - And How to Solve Them
3 Common Order Entry to Shipment Challenges - And How to Solve Them
3 Common EDI Challenges - And How to Solve Them
Top 5 Banking Integration Challenges - And How to Solve Them
3 Common Reporting Automation Challenges - And How to Solve Them
3 Common Invoice to Purchase Process Challenges - And How to Solve Them
Top 5 Quoting and Sales Order Management Challenges - And How to Solve Them
Top 5 Inventory Fulfillment Challenges - And How to Solve Them