With Sage Intacct, your public benefit or government organization will gain visibility, flexibility, automation, and integration with cloud financials.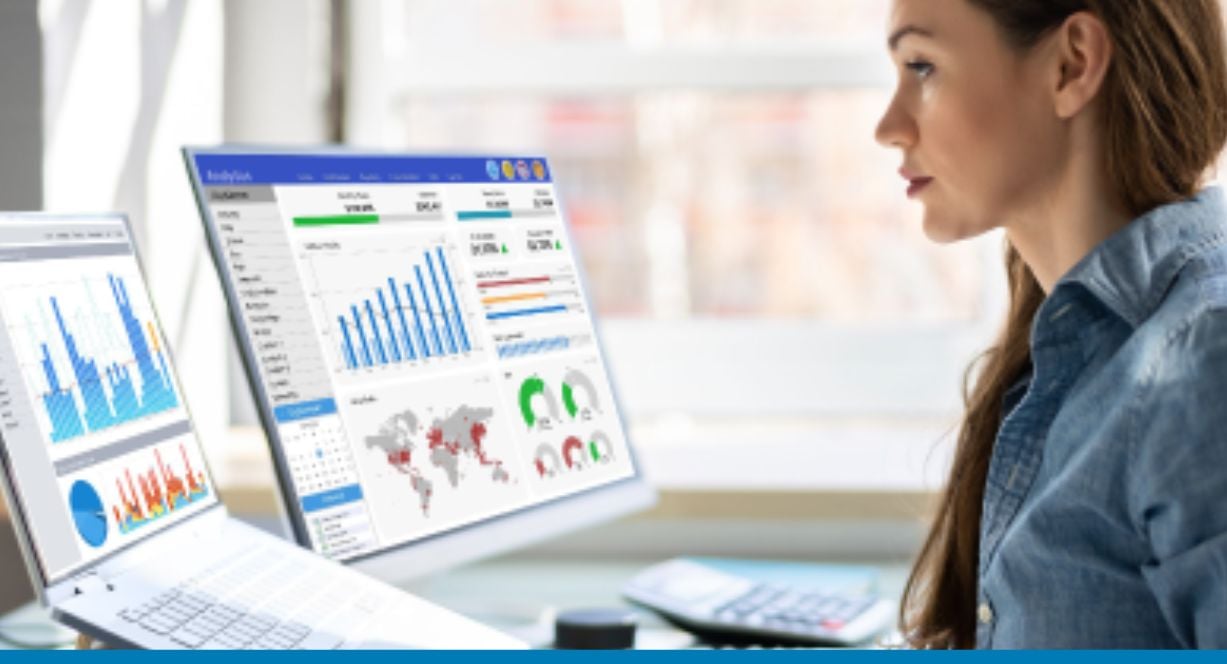 Public benefit and government organizations face challenges like increased competition for funding and more demand for services.
Many of these organizations struggle with manual processes, a lack of automation, and time-consuming reporting.
These struggles often come from on-premises small business accounting solutions. Software like QuickBooks is ideal for handling the basics, but it can't deliver the functionality, real-time visibility, and anytime, anywhere access dynamic organizations need.
There's a better way to make accounting and finance easier—and it starts in the cloud.
Accounting in the Modern Era
By switching to a cloud-native financial management solution like Sage Intacct, your public benefit or government organization will gain the visibility, flexibility, efficiency, automation, and integration it needs to succeed.
You may already know it's time for a change, but implementing new technology is hard—right?
Wrong.
Cloud solutions offer fast implementation, world-class security, and a lower total cost of ownership (TCO)—so it's never been easier to drive positive change for your organization.
Here are six reasons organizations like yours love running financials in the cloud with Sage Intacct.
Increased Efficiency From Day One
Quickly build customized dashboards and reports for your organization's mission and critical metrics. Do your job from any browser on any device and access real-time data anytime, anywhere. Empower non-finance staff to initiate expense requests, check requests, purchase requisitions, budget to actual, and more with flexible electronic workflows.
Enhanced Financial Visibility
Enjoy a multi-dimensional, multi-ledger system and a clear view into your organization's finances. Easily track project funds, location or team performance, volunteer and employee expenses, and any other aspect you want.
One-Click Consolidations
If your organization has multiple programs and locations, Sage Intacct lets you automate multi-entity, multi-site, and multi-country operations. You can also streamline inter-entity transactions, allocations, eliminations, financial consolidation, reporting, and analysis with a click.
Customization and Automation
Sage Intacct works how you work—not the other way around. Its configurable design delivers flexibility and automation to your organization's workflows, giving you time to focus on mission success. And as your organization grows, Intacct grows with you to support your mission well into the future.
Streamlined Grant, Fund, and Donor Accounting
Eliminate the complexity of grant, fund, and donor financials with Intacct's powerful accounting, flexible budgeting and planning, robust reporting, and role-based dashboards. Ditch the spreadsheets, eliminate mistakes, and save hours each month. Confidently demonstrate financial responsibility to your board, community, and volunteers.
Seamless Integration
Intacct's open application programming interface (API) and true cloud integration strategy allow easy connections with other mission-critical software like payroll, budgeting, and customer relationship management (CRM). These vital connections eliminate repetitive data entry and empower you to work smarter.
Learn More
Download Vision33's free eBook, Benefits of Cloud Accounting Software for Public Benefit and Government Organizations, to learn how Sage Intacct empowers your public sector organization to turn on financials and GO. You'll find stories from organizations like yours that rely on Intacct—and love it!