Sage Intacct for non profit healthcare organizations can help strengthen stewardship, build influence, grow funding, and advance your mission. Learn more.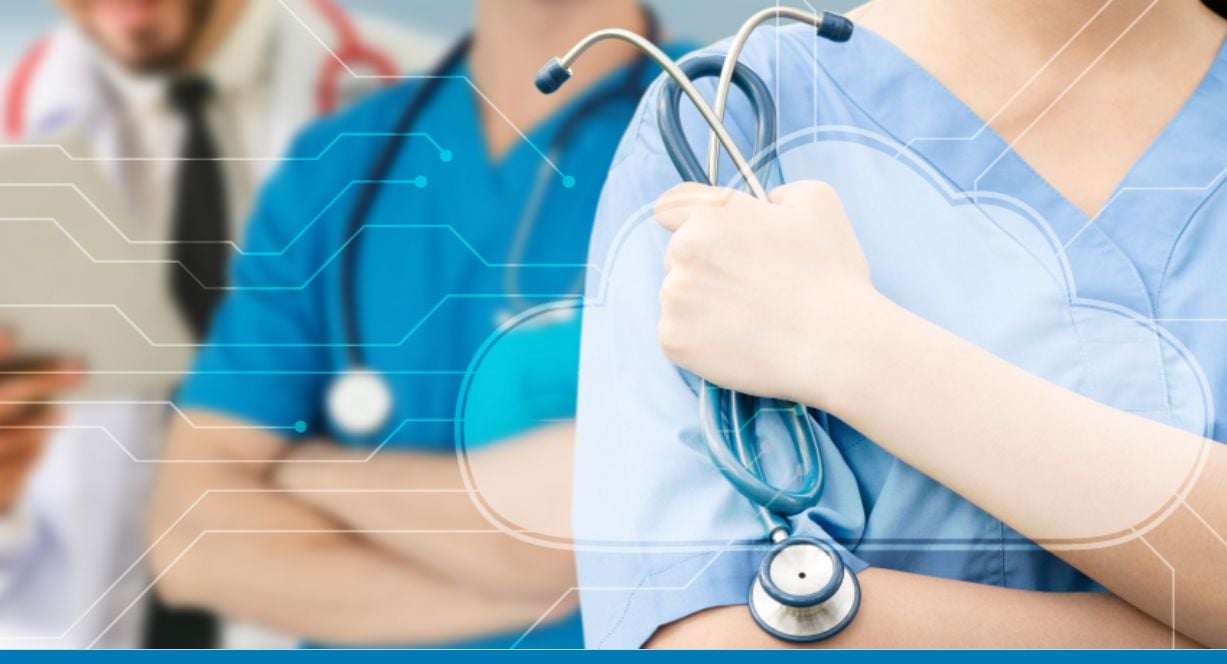 Your non-profit healthcare organization is up to big things—which means you can't afford to be dragged down by inflexible, inefficient, and outdated on-premises software.
Disconnected systems and data siloes make it difficult to understand financial and operational performance and share information. And if your board members ask for key performance indicators (KPIs), you can't easily produce them.
To strengthen stewardship, build influence, grow funding, and advance your mission, you need to move your financials to the cloud.
Non-profit healthcare organizations like yours are graduating to Sage Intacct, the only HIPAA-compliant accounting software endorsed by the AICPA and Healthcare Financial Management Association Peer Reviewed.
Why? Because with Intacct, you pay only for what you need, always have secure data, and can support your mobile workforce. And unlike basic software, Intacct easily integrates with other critical business applications to eliminate duplicate data entry and expensive mistakes.
Here are 7 reasons your non-profit healthcare organization would benefit from Sage Intacct.
Become More Efficient From Day One
Easily create customized dashboards and reports for your non-profit's mission and critical metrics. Do your job from any browser on any device and access real-time data anytime, anywhere. Make faster, better decisions. Empower non-finance staff with flexible workflows to initiate expense requests, check requests, purchase requisitions, and more.
Gain Immediate Visibility
Enjoy a multi-dimensional, multi-ledger system and a clear view into every aspect of your finances. Keep a pulse on the financial health of your organization—and the health of individual programs—and accurately budget for upcoming months. Intacct automatically keeps your general ledger and subledgers synchronized in real-time, giving you instant access to summaries, balances, and transaction details.
Safeguard Protected Health Information
Get peace of mind that you can meet strict regulatory requirements. Sage Intacct provides an Advanced Audit Trail to meet Healthcare Insurance Portability and Accountability Act (HIPAA) requirements. This feature tracks access to contacts, customers, and vendors stored in Intacct. No matter how the records are accessed, the access is logged and available for reporting to support internal or external audits.
Consolidate With a Click
Automate multi-entity, multi-site, multi-currency, and multi-country operations. Simplify inter-entity transactions, allocations, eliminations and financial consolidation, reporting, and analysis. Consolidate with a click, whether you're a:
Community health clinic with multiple practice areas and locations
Mental health treatment facility
Medical research institute
Health association with hundreds of independent chapters
Global health organization with subsidiaries and satellite offices in multiple countries
Enjoy Flexibility and Automation
Use a system that works how you do—not the other way around. Sage Intacct's configurable design delivers flexibility and automation to your organization's workflows, freeing up time to focus on mission success. And as your non-profit grows, Intacct grows with you to support your mission well into the future.
Simplify Grant, Fund, and Donor Accounting
Remove the complexity from grant, fund, and donor financials with Sage Intacct's powerful accounting, flexible budgeting and planning, robust reporting, and role-based dashboards. Lose the spreadsheets, eliminate mistakes, and save hours each month. Confidently demonstrate financial responsibility to your donors, grantors, volunteers, and other stakeholders.
Integrate to Work Smarter
Connect Sage Intacct with patient billing, electronic medical records, payroll, budgeting, customer relationship management (CRM), and many more specialized applications. Intacct's open application programming interface (API) and true cloud integration strategy enable easy imports and seamless integration via web services.
Learn More
Download our free eBook, The Benefits of Cloud Accounting Software for Non-Profit Healthcare Organizations, to learn more about Sage Intacct. You'll also see healthcare organizations like yours that rely on Intacct—and why they love it.