Listen to The Connected Enterprise podcast to learn about accelerated technology adoption and investment following the pandemic.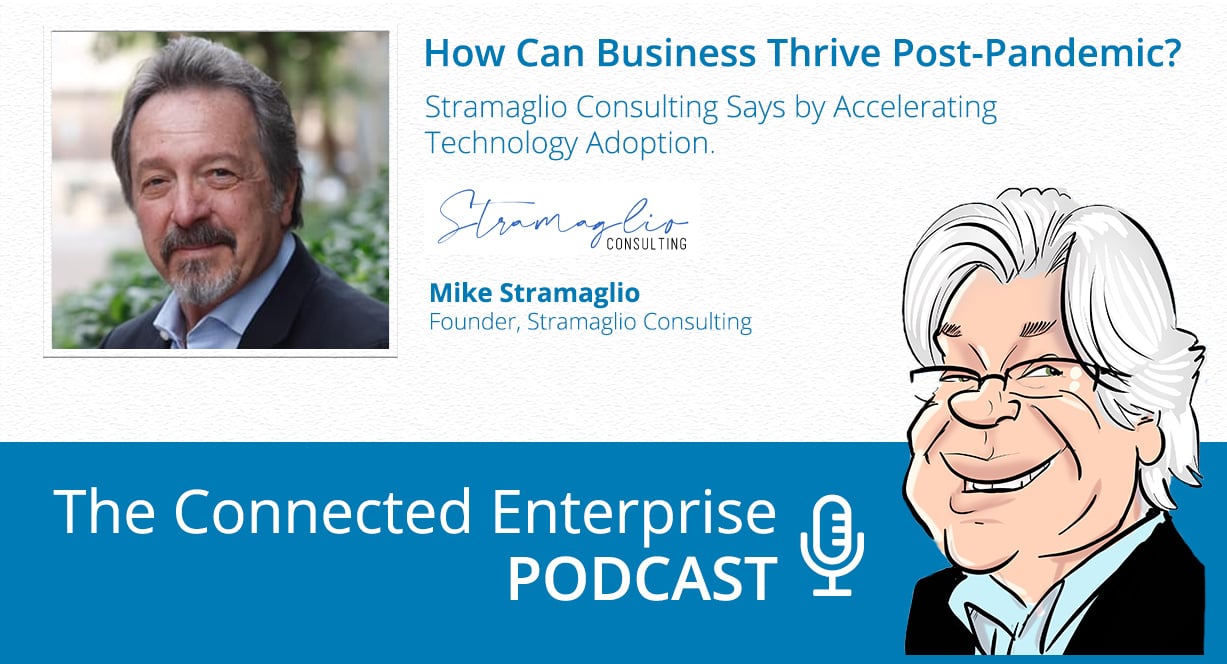 In his 47-year career, Mike Stramaglio has seen many changes in the business world. For example, he's watched the adoption cycle play out countless times for enterprise technology products. Today, much of that has changed. Stramaglio explains in the latest Vision33 Connected Enterprise podcast that when the pandemic hit, businesses accelerated technology upgrades and investments.
The Pathway to the Next Normal
They say you can never go home, but it can be useful to revisit the past. During his interview on Vision33's Connected Enterprise podcast, Stramaglio painted a picture of how things used to look for businesses.
"Many businesses we work with either postponed investments or thought they had more time to research those investments. And they depended on a great deal of traditional marketing, product development, and business."
At least, they did before we faced a global pandemic.
Since then, businesses have had to reassess. Which manual processes can automation improve? Where can they increase efficiency? Which sales channels are performing well? Would an enterprise technology investment yield positive results if they promoted it sooner?
We Awoke From Our Slumber, and Now We're in a Hurry
Confronted with new challenges, businesses are more willing to learn about the latest enterprise technology innovations and the implications of artificial intelligence, process automation, and other technology trends. Unfortunately, many hurdles remain for success in the next normal.
Some businesses resist change. Stramaglio says it could be generational differences, with younger individuals more comfortable with a faster pace of innovation, or perhaps businesses aren't sure how to manage technology change. That's where enterprise technology services can help achieve digital transformation.
The Impact of Enterprise Technology Adoption During a Pandemic
For the enterprises open to change, opportunities abound. Vision33 has seen the effects of enterprise technology like eCommerce software integration, as described in a recent SAP Business One success story. Giving businesses an alternative sales channel to consumers during lockdowns and travel restrictions is one such opportunity.
Learn More About Technology and How to Respond to Change
Stramaglio feels that businesses have ramped up their focus on learning and reacting more quickly. To stay on top of new technology and developments, listen to the latest episode of Vision33's Connected Enterprise podcast today.