Hear from John Cerasani, founder and managing partner of Glencrest Global, which has earned a name as a premier early-stage venture capital firm in the U.S.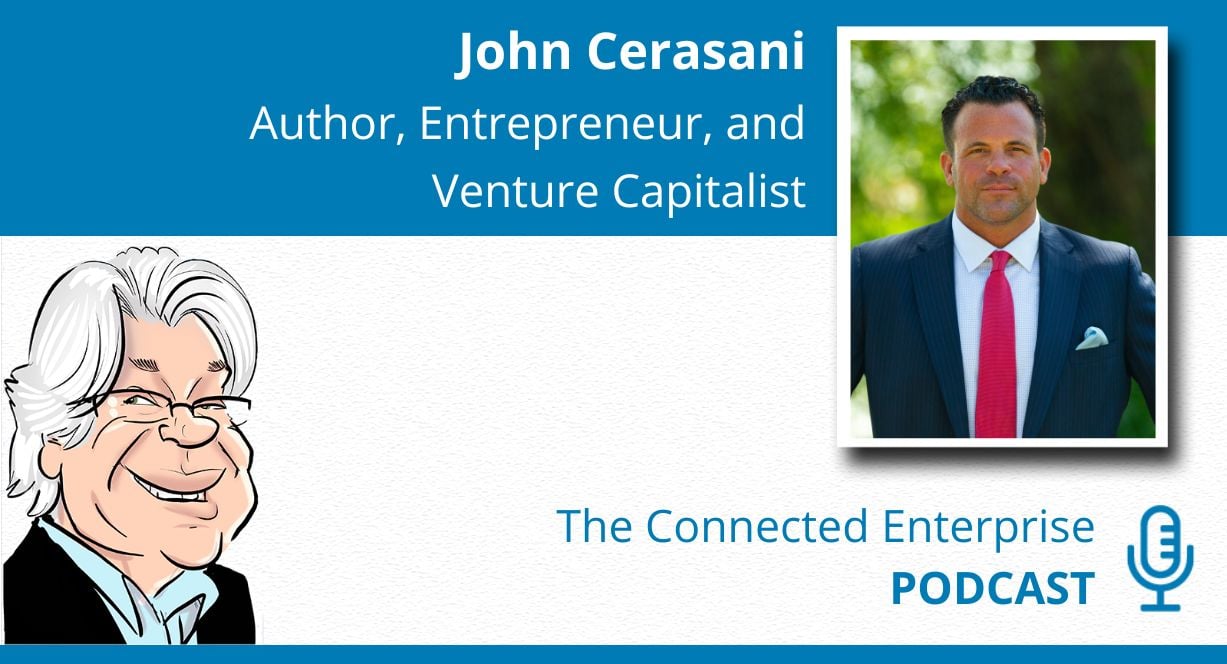 John Cerasani likes football analogies. He was a high school All-American, a tight end at Notre Dame (a dream come true for a Chicago-raised kid), and now he's a serial entrepreneur, business expert, and venture capitalist. He describes working for himself as "blocking and tackling" the job.
John is the founder and managing partner of Glencrest Global, which has quickly earned a name as one of the premier early-stage venture capital firms in the United States.
Carl Lewis, host of The Connected Enterprise podcast, welcomed John to discuss infusing capital and offering guidance to help other entrepreneurs grow.
Kicking Off
John started an insurance company from his kitchen table, grew it, and sold it to a large private equity-backed player nine years later when he was 42. "That put me in a cool position," John says. "I had enough money that I could focus on helping other entrepreneurs grow."
When asked what it's like to work for himself, John says it's incredible—but also tough. Everyone likes praise, but it's often scarce when you're the boss. "When you work for yourself," John explains, "there's no one telling you you're doing a good job except the balance in your checking account."
Changing the Game
What does John look for when investing in a company? Industry-disrupting, game-changing ideas. He always considers companies that compete in existing spaces, but he prefers fresh business models catering to untapped customer segments.
John is laser-focused on potential leaders. "Does the founder have grit?" he asks. "Are they scrappy enough to get things done?"
According to John, talking the talk isn't enough—leaders must walk the walk. It's easy to convince an investor to write a check if you have the right words. Unfortunately, John learned this lesson the hard way. "Some founders are reckless," he notes. "They take other people's money and spend it like it's nothing. I want an individual to make a mountain out of a molehill, in a good way."
Sacking the Status Quo
John thinks society is slow in catching up with the times regarding careers. He points to the old-school, 1950's-era notion of working for someone else, climbing the corporate ladder, retiring, and collecting a pension.
When he left his job as a vice president of an insurance giant in the early 2000s, John's parents thought he was crazy.
"But if I'd stayed on that path instead of being an entrepreneur, taking risks, starting my own company, I wouldn't have what I have today," John concludes. "I wouldn't have the capital I have to help people. And I probably wouldn't be invited to podcasts like yours."
Listen to the Podcast
For more insights from John Cerasani, including details about his upcoming book, 2000% Raise, listen to Vision33's The Connected Enterprise podcast. In each episode, host Carl Lewis interviews bright minds and industry thought leaders about enterprise technology and what's coming next.