Mitchell Lee of Vendavo discusses digital transformation, challenges businesses encounter when undergoing digitalization, and up-and-coming technology.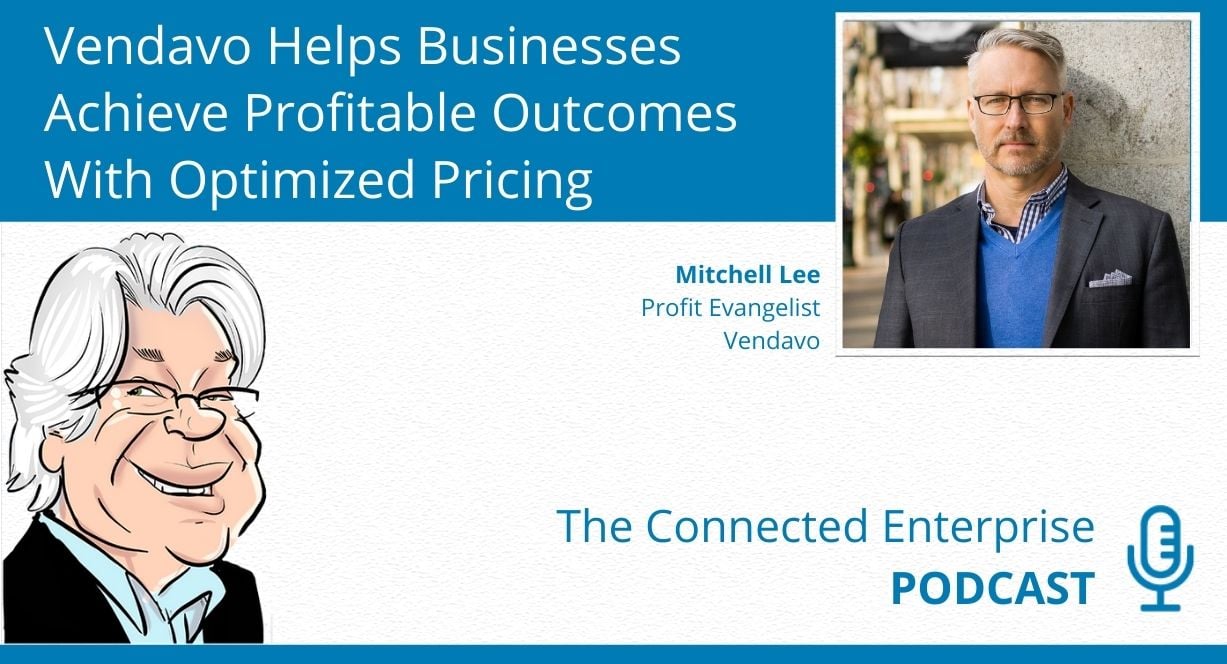 Mitchell Lee began his career in chemical engineering and moved to the business side after earning his MBA. He quickly realized pricing was tremendously challenging. At Vendavo, a software company that helps B2B organizations optimize pricing and sales, he enjoys helping customers make bottom-line differences.
In this episode of the Connected Enterprise podcast, Vision33's Carl Lewis chats with Mitchell about digital transformation, challenges businesses encounter when undergoing digitalization, and up-and-coming technology.
Improving Processes With Digital Transformation
Digital transformation is a frequent podcast topic that's become more prevalent since COVID-19. Businesses have had to pivot quickly, and digital transformation is about using technology to improve processes and become more agile.
Mitchell explains that closing the loop is a challenge businesses face during digitalization. Suddenly, more data needs to be analyzed and put into context for decision-makers.
Vendavo uses configure, price, and quote (CPQ) software to help sellers quote complex, configurable products. With CPQ, sellers have everything they need to make fast quotes, which is critical – the faster you get a quote to a prospect, the more likely they'll become a customer.
A Pragmatic Approach to AI
When asked about up-and-coming technology, Mitchell discussed artificial intelligence (AI). Many of Vendavo's customers earmark millions of dollars for AI and, while Mitchell agrees that AI is critical, he stresses the need for a pragmatic approach. He calls it "supervised AI."
Businesses can't just throw data like transactions or customer information at a proverbial black box and hope it spits out something meaningful. The human brain takes precedence; while AI can do many things, humans still need to test, adjust, and interpret the data.
Challenges Businesses Face When Working With Tech Companies
When businesses hire technology companies to implement change, one of the biggest challenges is the number of people involved. For example, optimizing pricing includes everyone from the CFO to the salespeople. But because not all employees are open to change, it becomes an emotional appeal as well as a logistical one. It's vital to understand how new technology – or changes to existing technology – can positively affect a business.
For more insights from Mitchell Lee, listen to Vision33's Connected Enterprise podcast. Each week, host Carl Lewis interviews bright minds and industry thought leaders about enterprise technology and what's coming next.